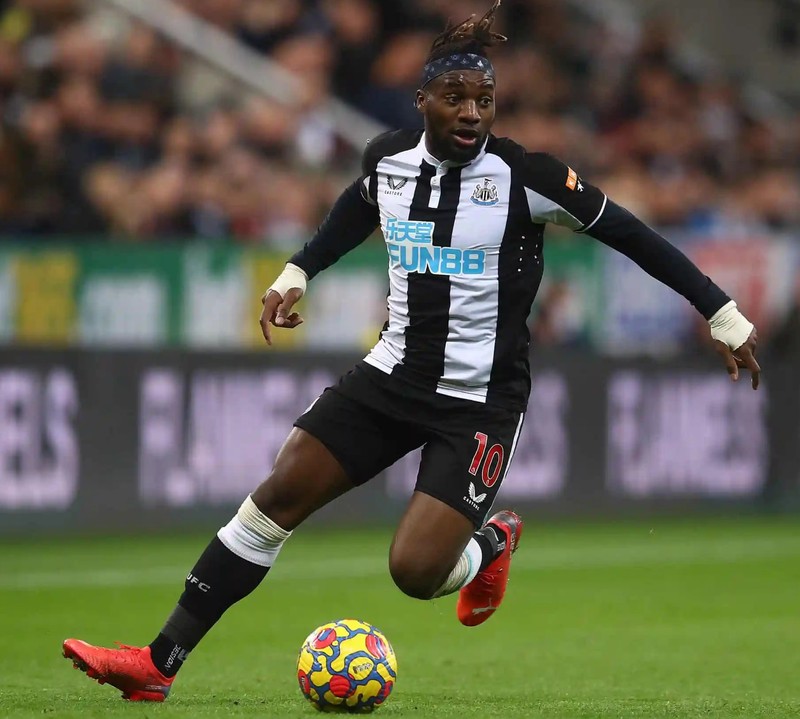 Few days ago Football London correspondent Allasdair Gold said Tottenham Hotspur sport director Fabio Paratici is big admirer of Newcastle player Alan Saint-Maximin and that there is a possibility this player will move to Spurs! Newcastle correspondent said if an offer around 40M quids come Toons will consider selling Alan, but an offer didn't come yet. That fired up imagination of a lot of Tottenham fans like myself.
I am like Fabio Paratici big admirer of Alan Saint-Maximin. He is my favorite player outside Tottenham. If you ask me every football fan is big admirer of the best dribbler in England Premier League and in top 5 leagues! Few troll voices are saying that he lacks intelligence and can only run fast. Let's destroy that delusion.
He is fast, if you leave him one on one with defender you can count that he's going to go around him with ease. Even if you put two on him you are still not safe! You must double or triple defenders on him. That opens a lot of space for other players which then become unmarked. Imagine Son or Kane being one of those unmarked players because you mark Alan with 2 or 3! Yes that what you thought will happen will exactly happen! I saw some Newcastle games where he literally toyed with 4-5 players making them moving left right hitting each-other trying to block his shot and after 2-3 moves left right he made strike and scored goal! He even tricked cameraman against Burnley who moved camera left and Alan stroke right and scored a goal! He brings unpredictability and panics in every defense!
Tottenham main problem in last season under Conte was how to break teams who are defending deep with a lot of players. Antonio said we need players of different skill for that! Alan is one with different skill! He can go around 2 or 3 and mix that defense, make it shake, panic and send cracking pass just after! If you ask me Alan is unlocking key to clubs sitting deep. Comparison of him with Lucas is same like comparison of Jose and Conte. There is no comparison between those two! Alan is much better dribbler and in my opinion better shooter too. Yes Lucas is better in defending work, but big difference is Alan is not losing not even close number of balls like Lucas.
You can't take ball out of him, you can just foul him! Yes he is that good!
It's true he's not going back and don't do much in defending. It's true his finishing or converting chances into goals could be better, but after little work with Antonio Conte, Harry Kane and Son Heung-min his finishing will be better very soon!
He can play on left, right wing, behind attackers, he can come instead of Son or Kulusevski when they have bad game or get injured, can play also behind them against teams not interested in going forward. You can watch his skills on this youtube video:
I can only say big yes to this idea about the best top 5 league dribbler coming to Tottenham. Fabio you will not make mistake if you do that. 45-46 million Euro is not to much for such football wizard! What Tottenham shirt vendor Nike would say 'Just do it!'!
Once he sign deal with us it will be (tune Sweet Caroline) Saint-Maximin you're the wizard with the ball, Saint-Maximin cast a spell and make them fall (around you) dudud dudududu. COYS!