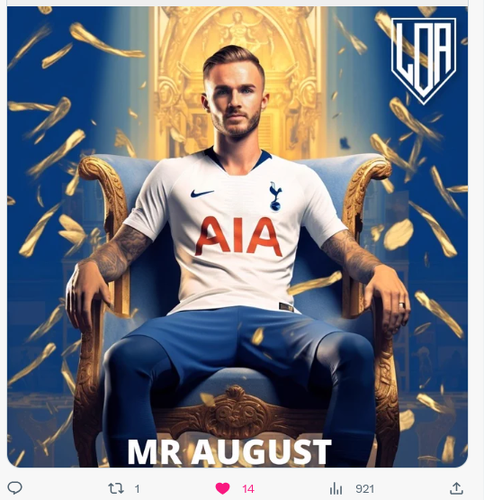 Boring international break is over and real football can finally continue! Tomorrow on 16 o'clock Tottenham will play against Sheffield United at home. Away side eliminated us from FA cup last season despite they played with a lot of reserve players. We failed to create many chances against them and this calls and warns us to be careful to avoid such situation tomorrow.
There are no reports about injuries of our key players like Romero, Maddison or Son, but it's questionable how ready they are to play after international games during which they received dangerous kicks. Son had ice on knee, Romero survived brutal attempt on his ankle vs Bolivia, Maddison was victim of brutal start vs Ukraine. I hope all of them are fully ready to play because if anyone of them is missing we are in big trouble.
Away side is playing hard football, they have been seen in fight against relegation during this season, they win not so often, but they don't concede a lot of goals. Man City and Nottingham saved themselves and won them with goals near the end of games. Both of those clubs won them 2:1. They puch, block, play duel game, close space and are hard to break.
I expect Spurs to dominate possession, to dictate tempo of the game and to create more chances than last time against this opponent. We are playing attacking football now, we have more creativity then before, player of August Madders is here, Son is on fire... It is important to win every game when we have opportunity and tomorrow is such opportunity. It's not just important to win but to save from injuries and bookings because next two games will be really hard against Arsenal away and Liverpool at home. I expect Tottenham win with result like 2:0. I hope we can stop young player from Sheffield Archer, who played very good vs Everton in last game. Manager of August Ange Postecoglou is not losing easily at home!
Game is tomorrow on 16 o'clock CET and until then enjoy in this banger of SpursSongSheet about Madders:
COYS!