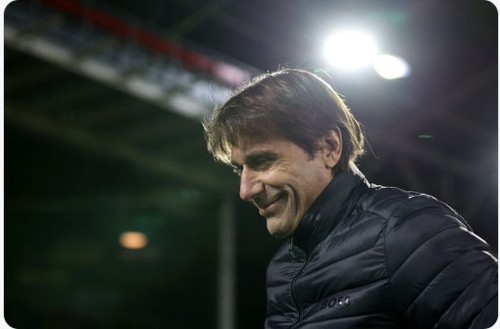 I am sure those from "change coach every year" camp would make better tactic or result than Antonio Conte with this short Tottenham squad without Bentancur, Kulusevski, Richarlison, Lucas and without any attacking player on the bench like yesterday, when Hugo Lloris has his day off but stands for some reason on goal line pretending he is goalkeeper, with Son unable to make the simplest short low ball pass to Harry Kane and with that kind of referee who killed every attempt of aggressive play by giving our players yellow cards for nothing, while avoiding to give them one for rugby foul on Son in first half during counter attack build up. That made players nervous and killed tempo. I am sure that referee knew very well what he was doing.
Ivan Perisic went alone on goalkeeper when he stopped him because of the slightest touch on Villa player during ball protecting buildup. He gave Romero yellow card for tackling and hitting ball. When did you see last time Liverpool or United or Arsenal player get yellow card for that ? Davies got also yellow for nothing. Only Lenglet deserved one. This prick blew for foul in second half when Kane barely touch Villa defender like it's ballet. On the other side when Dagne pulls shoulder of Gil little stronger like last man it was not foul and red. How is that ? Were those double standards ? Things like that make players nervous. The prick wanted that and succeeded in his intention to make our player nervous and to kill every attempt of male playing, but he failed to give red to anyone before Arsenal game. So I guess other prick Dermot Galagher will have something to say against him after the game and rate him badly. LoL!
Those were real problems yesterday. If jobless failure from PSG lost game like this he'd tell "If we won 2:0 you wouldn't ask" and "We want freedom to make mistakes". Conte at least gave honest opinion. His job isn't to teach 36 years goalie how to catch or deflect ball or 30 years old ex "superstar" how to make the simplest low short pass toward Kane inside the box. Owners should give statement signing to this players, sign new contract with Conte, "trust in process" and back Antonio in similar way like Arsenal backed Arteta in hard times starting with this January transfer window!
Otherwise ENIC OUT!