Prolific Oranje No.10 Wesley Sneijder finished his international career after 16 excellent years of service. On Thursday evening 34-year-old midfielder made his 134th and final appearance for Netherlands in a friendly game against Peru. Being subbed on 62nd minute, Sneijer received a massive standing ovation from everyone at the Joan Cruiff Arena.
Even more, KNVB prepared quite unusual farewell ceremony to the veteran player in which they made Sneijer and his family to sit down in 'living room' set up right on the pitch and watch his career highlights on the TV.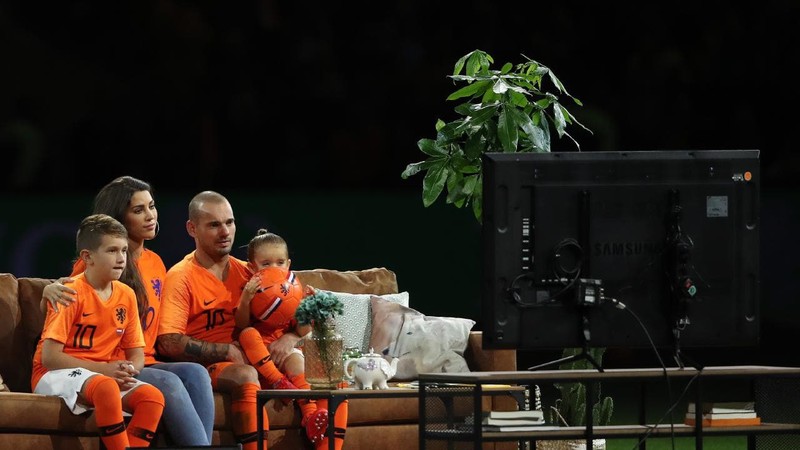 Nice farewell to the legend.