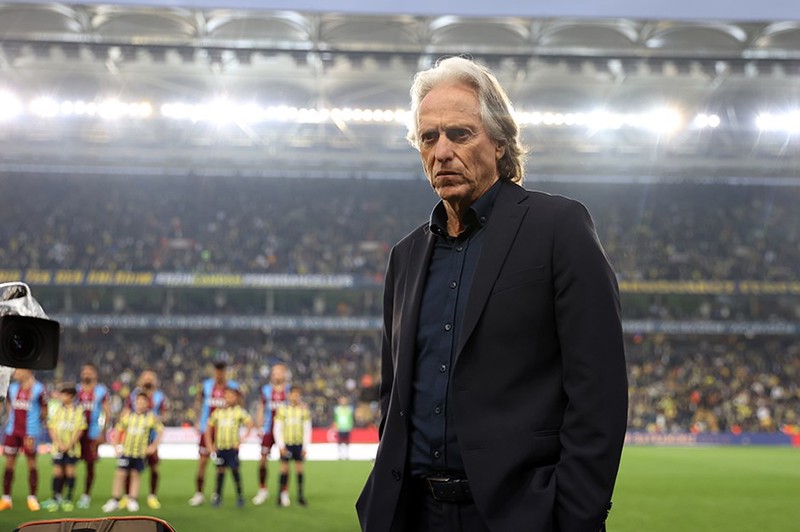 Fenerbahçe'de teknik direktör Jorge Jesus ile yolların ayrılacağı ve Portekizli hocanın koltuğuna en yakın adayın Vincenzo Montella olduğu iddia edildi.

Fenerbahçe ile sezon sonunda sözleşmesi sona erecek olan Jorge Jesus ile yola devam edilip edilmeyeceği belirsizliğini korurken, sarı lacivertli takım için Vincenzo Montella iddiası ortaya atıldı.

"MONTELLA ADANA DEMİRSPOR'DAN AYRILMAYA HAZIRLANIYOR"
Sport Italia'nın haberine göre; Adana Demirspor Teknik Direktörü Montella, Fenerbahçe'ye yakın... Haberde İtalyan teknik adamın Türkiye'de kalacağı ancak yeni bir deneyim için Adana Demirspor'dan ayrılmaya hazır olduğu öne sürüldü.
🟡FENERBAHÇE HABERLERİ🔵
"JESUS'UN YERİNE MONTELLA"
Sarı lacivertlilerin Jorge Jesus'un yerini doldurabilecek yeni bir teknik direktör aradığı belirtilirken, Montella'nın Fenerbahçe için en sıcak isimlerden biri olduğu ifade edildi.
---
It has been claimed that Fenerbahçe will part ways with coach Jorge Jesus and that the closest candidate to the Portuguese coach seat is Vincenzo Montella.
While it is not clear whether he will continue with Jorge Jesus, who will finish the season with Fenerbahce guaranteed, Vincenzo Montella's claim emerged in the yellow-dark blue team.
"MONTELLA IS PREPARING TO LEAVE ADANA DEMIRSPOR"
According to the news of Sport Italia; Adana Demirspor's coach, Montella, is close to Fenerbahçe... According to the news, the Italian coach will stay in Turkey but is ready to leave Adana Demirspor for a new experience.
FENERBAHCE NEWS🔵
"MONTELLA INSTEAD OF JESUS"
It was stated that there is a new coach who can replace Jorge Jesus in the yellow-dark blue team, and Montella is one of the most popular names in Fenerbahçe.