As much as we all love soccer, we hate certain aspects of it as well. And one of them is dirty players who don't feel any limits and have no sense of fair play. There are many great talents among those immoral athletes, but in the end, people don't talk about their achievements but rather about their disgusting plays which ended (or could end) careers.

Also, I might be overexaggerating with my title, but let's say they wouldn't mind injuring people for a pint of beer. However, I still believe that some of those players enjoy being dirty because that's what they are in real life as well.
Sergio Ramos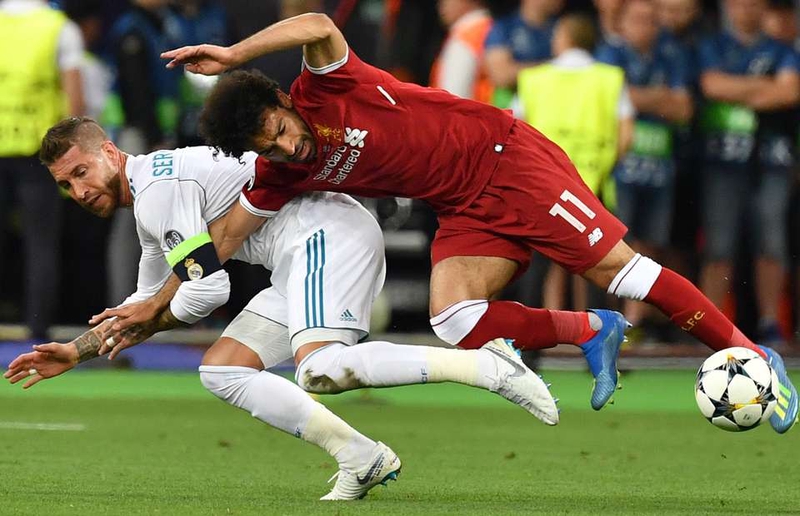 I guess what he did to Mohamed Salah in last year's CL final says it all about Sergio Ramos. He is an ugly mofo who is prepared to do anything for a victory. That makes him one of the best (and also most hated) central backs in the history of soccer. Even Barcelona fans wouldn't argue with that. He is a genius on a pitch. A dirty genius.
Sergio Ramos is a record holder of cards (both yellow and red) in La Liga, Champions League, and Spanish national team. He received 272 yellow and 22 red cards in his career. That is not a record that a player would want to hold, right? I would be a little worried to have Ramos in my Fantasy only because of his love for cards (he must be a good poker player). However, his defensive skills are impeccable.
Pepe
Tell me what you want, but Pepe will stay my least favorite player ever. Of course, the fact that I've never supported neither Real Madrid or Portugal adds to my hate, but I bet millions support Real and despise Pepe at the same time. I believe that if Tarantino decided to create a movie about soccer, he would call Pepe to consult about dirty ways to injure people on the pitch. The worst part, Pepe never agrees that he has made anything wrong and keeps complaining to the referee for blowing the whistle.
That said, Pepe was one of the best defenders in the world and helped Real Madrid win numerous titles. Also, he managed to cleverly avoid red cards (only 6 in his career so far) which shows that he might be less psycho than he seems. However, Pepe was always a genius at hitting, spitting, stepping and hurting his opponents after a whistle when the ref was looking the other way.
Luis Suarez
Let's forget Real Madrid players for now and switch to their arch-rivals Barcelona. What will we find there? Luis Suarez is without a doubt one of the best forwards in the world, but he also has extremely strange habits that don't add him any credibility. Oh yes, I am talking about the (in)famous bites. Suarez is not your typical dirty player who keeps on injuring his opponents on the pitch, but when he does, all the world speaks about it. Luis Suarez had bitten three players in his career already with the last one granting him four months suspension from the soccer.
Luis Suarez doesn't see any problems to dive from time to time as well, and we could see plenty of that in the World Cup 1/8 when Uruguay faced Portugal. Many people were also unhappy when Suarez played a goalkeeper in the 2010 World Cup quarter-final against Ghana on the last minute of extra time, but I think we all would have done the same to save our country's hope. And in the end, it paid off to him. However, biting is too much, Luis, please remember that.
Gennaro Gattuso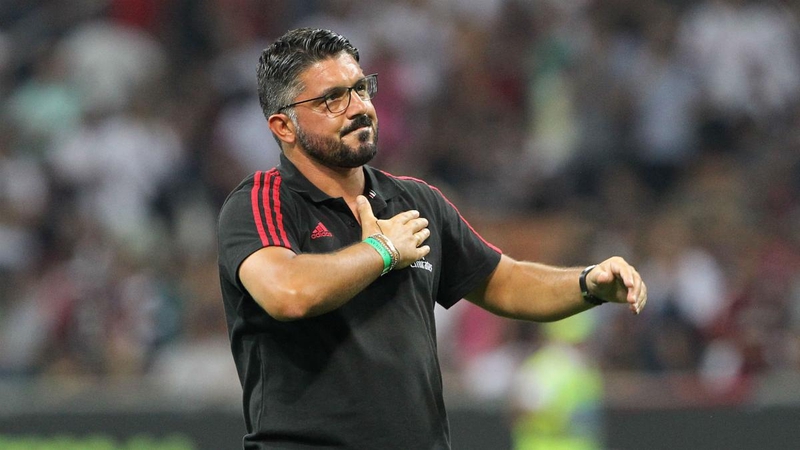 Gennaro Gattuso must be one of my favorite players ever but let's face the truth - he was a bull. I enjoyed his passion for the ballgame and his commitment to Milan, a team which was once a powerhouse. However, Gattuso also was a guy you don't want to meet in a competitive match because he had no limits and took all the necessary means to win. In his defense, being aggressive on the pitch was the only way for Gattuso to play at the highest level because he was not the most technically skilled player.
It is exciting to see Gattuso as a coach now. There are not enough statistics to support my thoughts yet, but I guess that Gattuso will encourage his players to work hard and tackle even harder. After all, coaches usually spread the same philosophy that they had on the pitch years ago. I just hope that he won't encourage his players to get emotional and start fights the way he used to do.
Roy Keane
Let's get back to the past where Roy Keane makes Sergio Ramos look like a little boy. This story goes back to 1997 when Haaland played dirty and got Keane injured for the rest of the season. Keane never forgot, and when Haaland came back to Old Trafford after four years with Man City, Keane got his revenge and ended Haaland's career with just one strike. It was probably the ugliest tackle in soccer's history, and there are no excuses for that. The funniest thing is that Roy Keane has stated numerous times that he injured Haaland on purpose and has no regrets for doing so.

"Even in the dressing room afterwards, I had no remorse. My attitude was, fuck him. What goes around comes around. He got his just rewards. He fucked me over and my attitude is an eye for an eye." Roy Keane stated in 2002.
Eric Cantona was also one of the scariest players in Manchester United's history, but I do not doubt that if ex-players had to choose who they feared the most on the pitch, they would go with Roy Keane, a man who was also one of the best midfielders at his time.
Did I miss any dirty players who should be on the list?