When moving from Albequerque, New Mexico to Palm Springs, California for his 2015 training camp, Andrei Arlovski decided to get a supreme workout in Hollywood. The famous canyon known as 'Runyan' is around a 2 hour trek when done speedily, and me as well as my friend were able to clear it with a legendary fighter.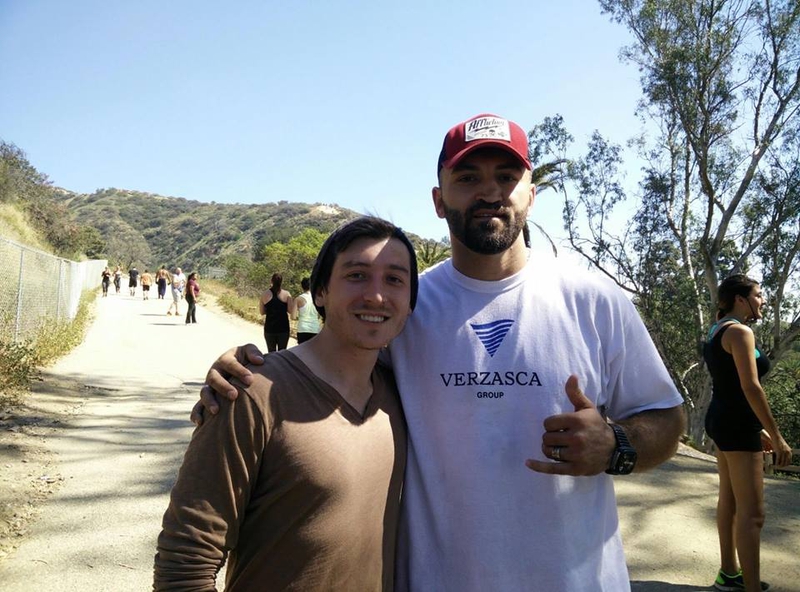 This hike was just before UFC 191, he was about to face a juggernaut of a man in Travis Browne who towers over practically every human on Earth at 6 foot 7. Arlovski is a mean 6 foot 5 himself, and you can see his right encompasses my entire back and shoulder.
When we were done with the actualy hike, I was exhausted and Andrei was barely out of breath. He was a straight diesel tank running at some moments with his pitbull Maximus. It was really cool to see a guy I admired so much as a kid take some time to work out with his fans.
This was a really humbling experience, and I hope we can get more mixed martial artists onto Scorum. I know guys like Rory MacDonald and his coach Firas Zahabi are big into crypto, so eventually, we may see UFC banners all around this place.
Do you remember Arlovski reigning as the heavyweight champion? He has one of the only 4 fight long feuds and grudge matches in the history (against former kingpin Tim Sylvia). Arlovski was an absolute beast in his day..
...and what I asked him about the fight he most wanted to get back, he sturdily said "Fedya".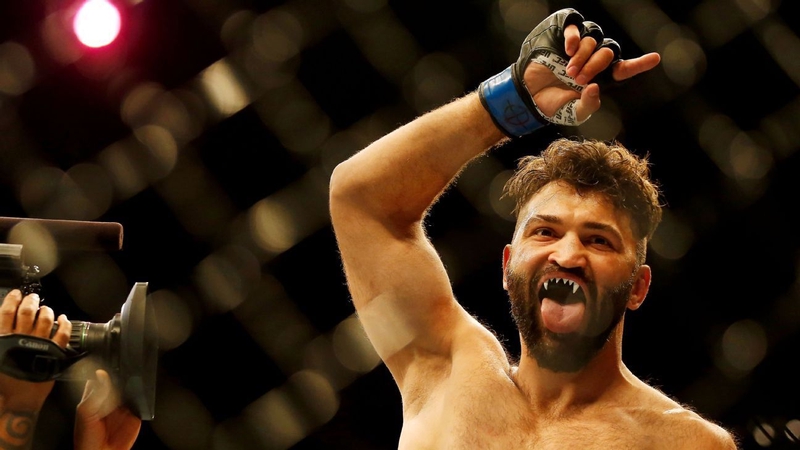 Do you remember Arlovski in his prime? He was an absolute beast!