We have reached the middle of this contest (you can still join it; read the rules) and we have 2 amazing matchups coming up today in the main and co-main events!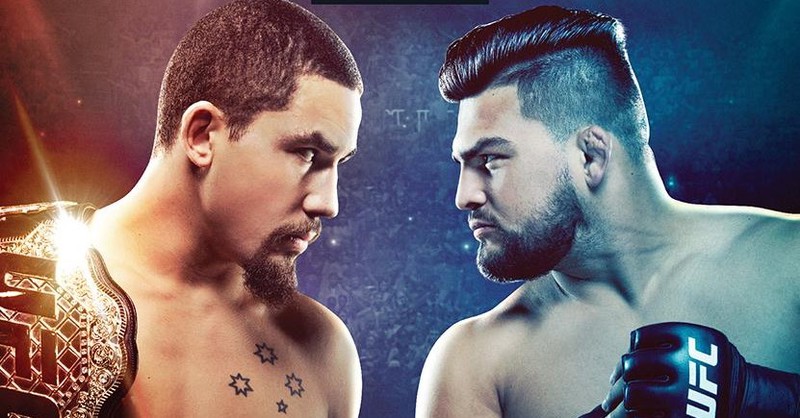 UFC 234
In the main event, we have 2 vicious strikers. R. Whittaker is fighting in his country and will have tremendous support from Australian fans. The co-main event will feature the legend of the sport Anderson Silva and a superstar in the making Israel Adesanya!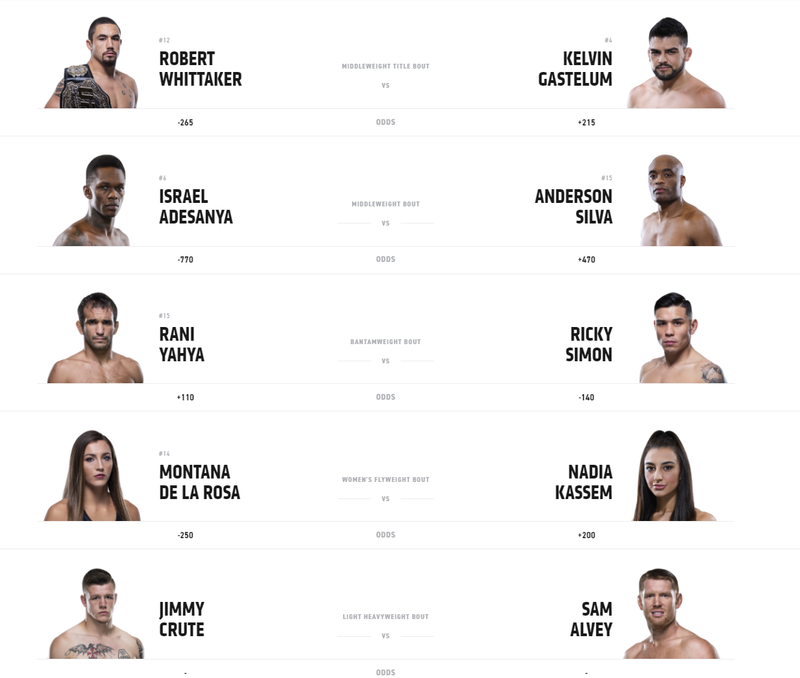 For this round you can choose from these fights:

Whittaker R. (1.42) - Gastelum K. (2.95)

Adesanya I. (1.20) - Silva A. (4.67)
Yahya R. (1.92) - Simon R. (1.90)
De La Rosa M. (1.39) - Kassem N. (3.05)
Crute J. (1.71) - Alvey S. (2.17)

---
UFC Nostradamus rules
This is a long term contest with 5 UFC events from which you can pick your winners;

Every participant starts with a 10 000 u. (units) bankroll and uses that bankroll to place bets on the given fixtures;

You will be given a list of fights to choose from with real market odds in each of 5 events. You don't need to choose a winner from each fight or even each event. The only requirement is to place at least 5 bets on 5 different fights with at least 1000 u. to be eligible to win the contest.

The participant with the biggest bankroll at the end of the contest will win the contest and 100 SCR (I will be participating too, so you will have to beat me if you want to take my dinero :))

---

Standings and participants' bankroll after the 2nd round:
1. @mikey - 22.587,2 (Q)
2. @davor27 - 21.400 (Q)
3. @potplucker - 13.940 (4/5)
4. @tadas - 9060 (Q)
5. @amos811 - 7200 (2/5)
6. @broncofan99 - 7000 (2/5)
7. @keegzhawkins - 0 (1/5)
*Q means, that you are already eligible for the prize.

---
Write your picks in the comment section until 6 PM CST.