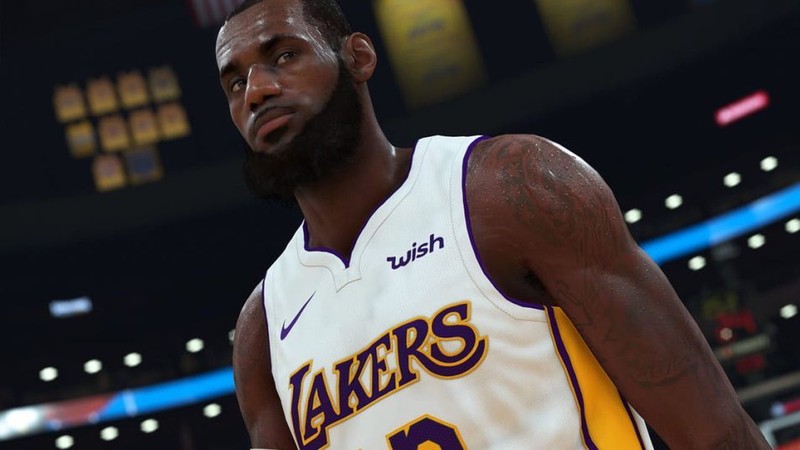 Hey there NBA 2k fans! It's only one week away from the release of our much awaited NBA 2k19 and i know everybody was excited. I know NBA fans like me are playing NBA 2k and I know we are all very hype to try and play the new game.
There was an event in New York where they showed the new features of the game and let the attendees try and play the game. They revealed a new version of "The Neighborhood" which is the highlight of NBA 2k18 and now the NBA 2k19. It was a newer version and a better real world-like experience.
Other than the new version of The Neighborhood, they also revealed the ratings of every player in the game. And now I am going to share to you the rating of the starting 5's for every team in the NBA.
Milwaukee Bucks
Eric Bledsoe - 81
Tony Snell - 73
Khris Middleton - 84
Giannis Antetokounmpo - 94
Brook Lopez - 79
Chicago Bulls
Kris Dunn - 78
Zach LaVine - 80
Jabari Parker - 81
Lauri Markkanen - 82
Wendell Carter Jr. - 77
Cleveland Cavaliers
Collin Sexton - 76
J.R. Smith - 75
Cedi Osman - 75
Kevin Love - 86
Tristan Thompson - 76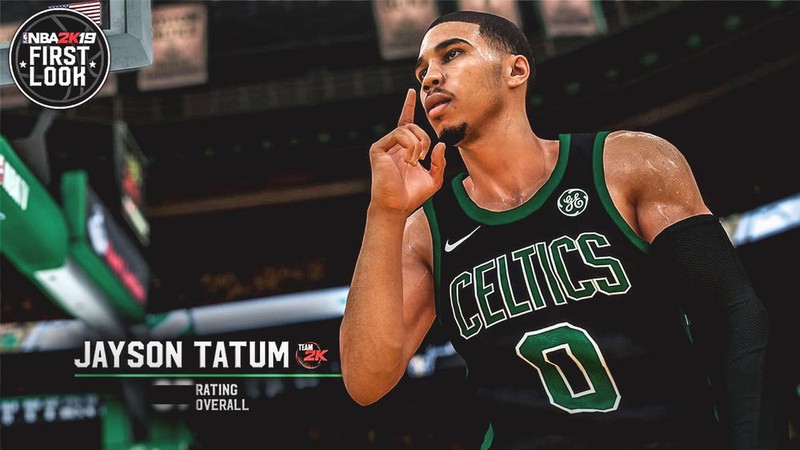 Boston Celtics
Kyrie Irving - 93
Jaylen Brown - 84
Gordon Hayward - 88
Jayson Tatum - 87
Al Horford - 86
Los Angeles Clippers
Patrick Beverley - 78
Avery Bradley - 77
Danilo Gallinari - 77
Tobias Harris - 82
Marcin Gortat - 77
Memphis Grizzlies
Mike Conley 83
Dillon Brooks 75
Kyle Anderson 77
Jaren Jackson Jr. 78
Marc Gasol 85
Atlanta Hawks
Trae Young 77
Kent Bazemore 77
Taurean Prince 78
John Collins 79
Dewayne Dedmon 77
Miami Heat
Goran Dragic 84
Dion Waiters 76
Josh Richardson 78
James Johnson 77
Hassan Whiteside 85
Charlotte Hornets
Kemba Walker 86
Nicolas Batum 77
Michael Kidd-Gilchrist 75
Marvin Williams 76
Cody Zeller 77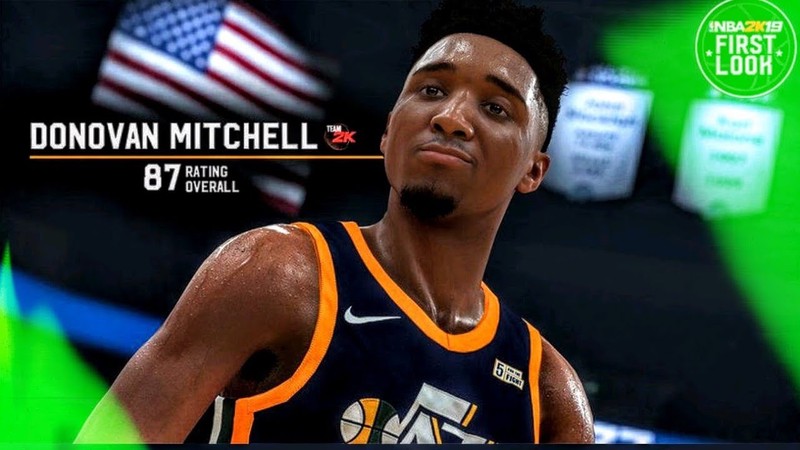 Utah Jazz
Ricky Rubio 77
Donovan Mitchell 87
Joe Ingles 79
Derrick Favors 79
Rudy Gobert 87
Sacramento Kings
De'Aaron Fox 78
Buddy Hield 79
Bogdan Bogdanovic 77
Marvin Bagley III 78
Willie Cauley-Stein 79
New York Knicks
Frank Ntilikina 74
Mario Hezonja 76
Tim Hardaway Jr. 78
Kristaps Porzingis 88
Enes Kanter 79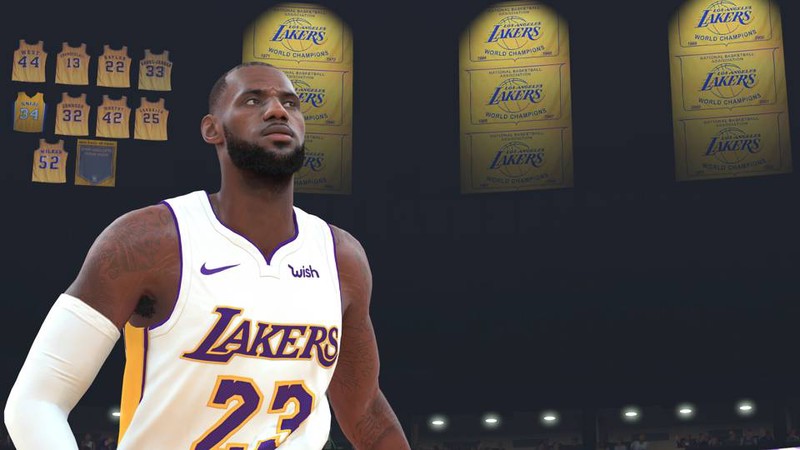 Los Angeles Lakers
Rajon Rondo 79
Kentavious Caldwell-Pope 76
LeBron James 98
Brandon Ingram 82
JaVale McGee 77
Orlando Magic
D.J. Augustin 76
Evan Fournier 79
Terrence Ross 74
Aaron Gordon 82
Mo Bamba 77
Dallas Mavericks
Dennis Smith Jr. 78
Luka Doncic 79
Wesley Matthews 77
Harrison Barnes 82
DeAndre Jordan 86
Brooklyn Nets
D'Angelo Russell 83
Allen Crabbe 76
DeMarre Carroll 77
Rondae Hollis-Jefferson 78
Jarrett Allen 78
Denver Nuggets
Jamal Murray 81
Gary Harris 83
Will Barton 79
Paul Millsap 82
Nikola Jokic 89
Indiana Pacers
Darren Collison 79
Victor Oladipo 88
Bojan Bogdanovic 79
Thaddeus Young 78
Myles Turner 80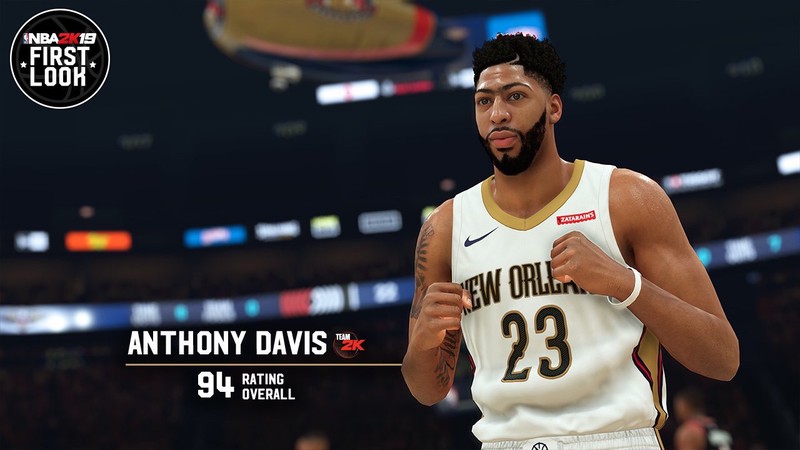 New Orleans Pelicans
Elfrid Payton 77
Jrue Holiday 85
E'Twaun Moore 75
Julius Randle 80
Anthony Davis 94
Detroit Pistons
Reggie Jackson 79
Reggie Bullock 76
Glenn Robinson III 75
Blake Griffin 86
Andre Drummond 87
Toronto Raptors
Kyle Lowry 85
Danny Green 75
Kawhi Leonard 94
Serge Ibaka 79
Jonas Valanciunas 82
Houston Rockets
Chris Paul: 90
James Harden: 96
Carmelo Anthony: 79
P.J. Tucker: 76
Clint Capela: 84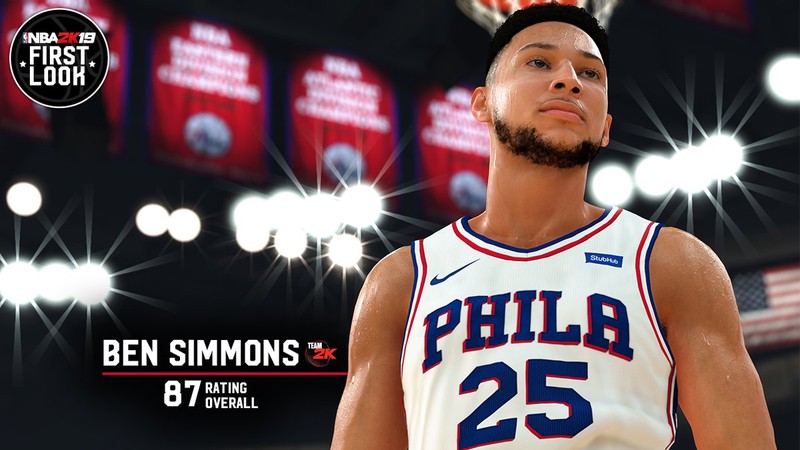 Philadelphia 76ers
Ben Simmons: 87
J.J. Redick: 79
Robert Covington: 79
Dario Saric: 79
Joel Embiid: 90
San Antonio Spurs
Dejounte Murray: 78
DeMar DeRozan: 89
Rudy Gay: 78
LaMarcus Aldridge: 88
Pau Gasol: 79
Phoenix Suns
Devin Booker: 87
Josh Jackson: 77
Trevor Ariza: 78
T.J. Warren: 80
Deandre Ayton: 79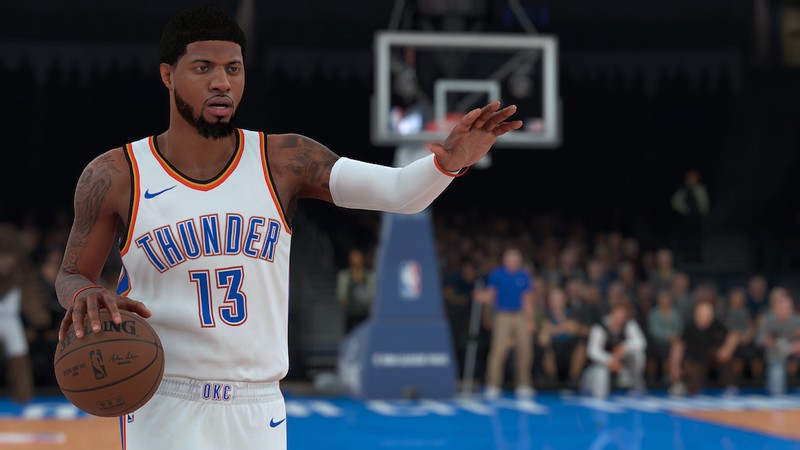 Oklahoma City Thunder
Russell Westbrook: 93
Andre Roberson: 76
Paul George: 89
Jerami Grant: 75
Steven Adams: 84
Minnesota Timberwolves
Jeff Teague: 79
Andrew Wiggins: 81
Jimmy Butler: 89
Taj Gibson: 76
Karl-Anthony Towns: 91
Portland Trail Blazers
Damian Lillard: 90
C.J. McCollum: 87
Evan Turner: 73
Al-Farouq Aminu: 76
Jusuf Nurkic: 79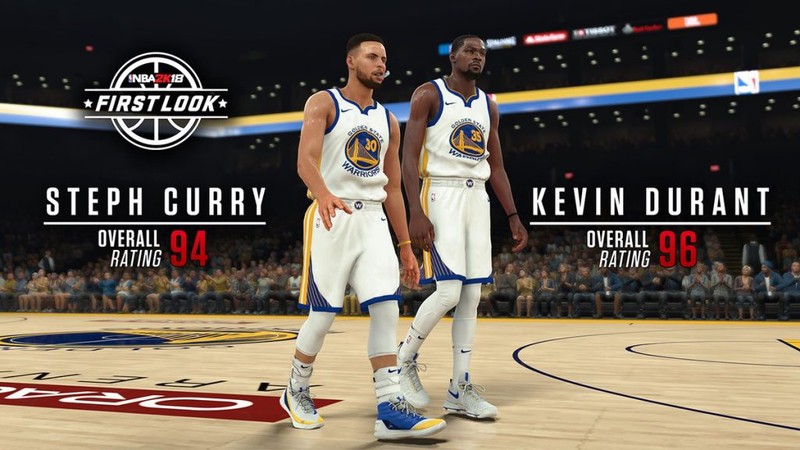 Golden State Warriors
Stephen Curry: 95
Klay Thompson: 89
Kevin Durant: 97
Draymond Green: 87
DeMarcus Cousins: 90
Washington Wizards
John Wall: 89
Bradley Beal: 87
Otto Porter: 81
Markieff Morris: 77
Dwight Howard: 81
And that was all for all the teams! What's your thought guys? Who's high and who's low? Who is underrated and who is overrated? Please let me hear your opinions. Thank you. :)