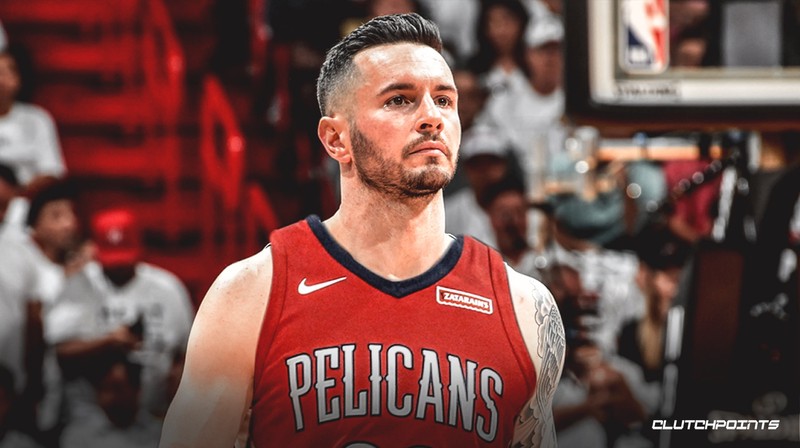 What's up basketball fans! I am here again @dwin0603 to give you another exciting basketball discussion for another episode of NBA Talk, and today we will talk about the hottest and latest news around the NBA. Let's start!
The Los Angeles Lakers are arguably the best team in the NBA today. They are sure championship contenders and they should not disappoint. They are gaining chemistry every game and they're getting even better. With the leadership of LeBron James and Anthony Davis, the Lakers are on the right track. But, there are still a little flaw in their roster. And yes, you might all agree with me. The Lakers should get rid of Kentavious Caldwell-Pope.
KCP is just averaging 5.3 points, 2 rebounds, 1.4 assists, and a very poor 5.28 Player Efficiency Rating in 20 minutes of playing time for the Lakers. He is just too bad and he's not improving. The Lakers are giving him a chance but he couldn't deliver. The Lakers need a shooter. That's how LeBron works. He needs shooters around him. So, if KCP could not play that role, the Lakers should find a more reliable option, and that is JJ Redick of the New Orleans Pelicans. The Lakers should trade KCP to the Pelicans for JJ Redick.

JJ Redick might not be a good wing defender but KCP isn't too at this point in his career. So, it would be a good deal for the Lakers. They will be able to add a more consistent and reliable shooter that can bolster their offense big time. Let's see if the Lakers consider this option.
That is all for today folks! I would love to hear your thoughts about this article, so drop your comments now and let's have some basketball talk. 😁

Promo Links:
https://www.sportstalksocial.com/@dwin0603
https://friendster.io/dwin0603
https://www.facebook.com/hooppress/
https://www.facebook.com/nbacourtvision/?modal=admin_todo_tour
https://jamaa.com/profile/dwin0603