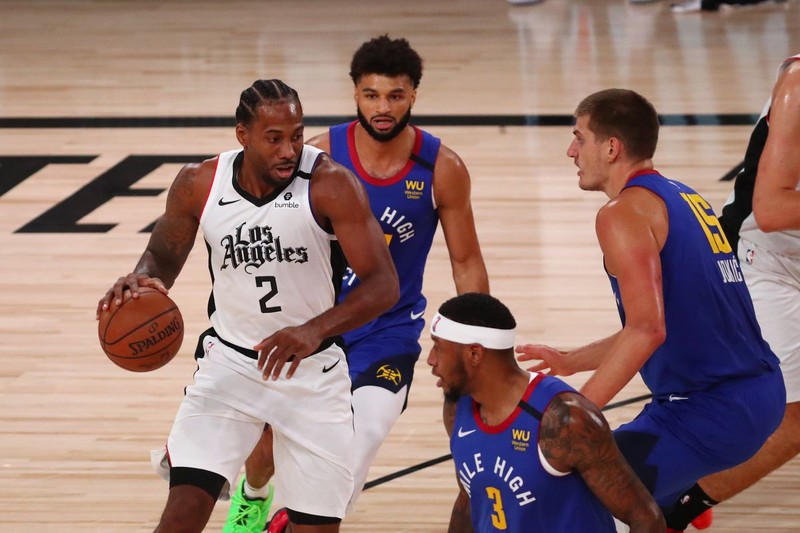 Hello everyone, have healthy days..
Denver Nuggets don't let that West Finals go away.. Yes, if i tell you this 5 days ago when the series were at 3-1 for Clippers no one would think about the Game 7 right?
As all we know LA Clippers is the one of the favorite team for NBA Championship.. I also predicted both Los Angeles team would fight at West Finals but now we have big question mark..
Lakers have reached to the conference finals and waiting for their opponent.. They have beat Trail Blazers and Rockets with 4-1 easily.. And everyone of us expected Clippers to become their opponent.. Specially when the series arrived to 3-1..
But Nuggets haven't stopped believing..
If we check this series so far;
Game 1 was quite easy for Clips..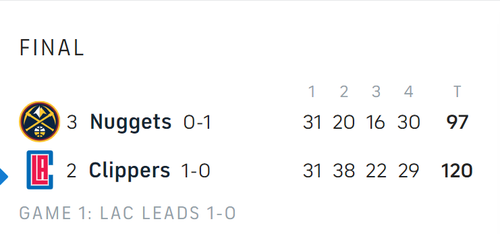 At second game of series Nuggets took care of Clipers at the first quarter.. They had 44 big points in first 12 minutes..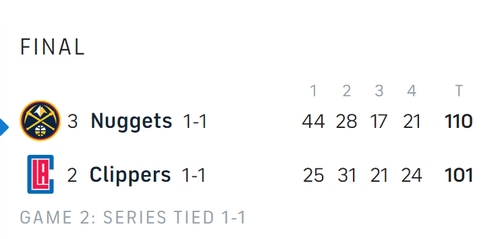 3rd game was a big fight.. Clips could able to take it at the last minutes..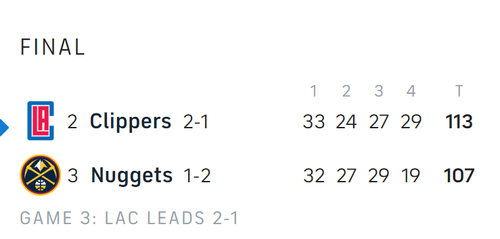 Game 4 was a big defensive fight.. Specially Clips got great concentration from the start of the game..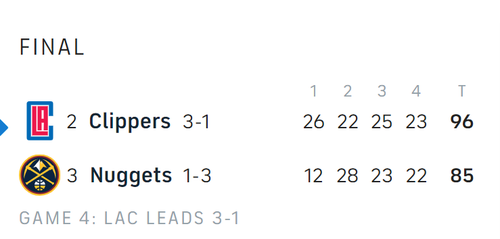 Many of us thought that we were going to watch last game of this series when Game 5 started.. Clippers were playing good enough to reach to the conference finals.. But Jamal Murray came from the space in the last quarter and they have beaten the Clips with his pace..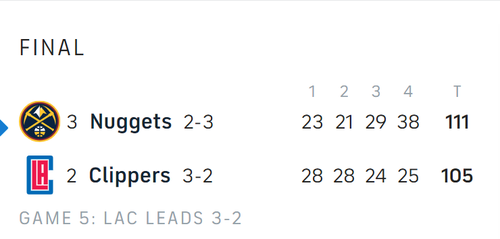 When third quarter started the score was 68-49 and i thought Clippers would finish it from there.. 19 points difference would be big right? But Nuggets didn't gave up again one more time.. They have played unbelievable second half and won the game with 13 points difference!! Second half score was Nuggets 64-35 Clippers.. Just amazing isn't it?!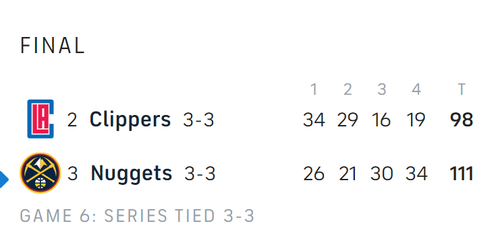 So, what would you say, with this pace would Denver Nuggets win the Game 7? We all have witnessed that Nuggets could do any crazy things..

Tomorrow night we are going to have hell of a match-up between these two teams.. I still believe in Clippers because they have Kawhi Leonard and Paul George.. I can name them future Hall of Famers and they could play big in important games.. But this is Denver Nuggets and you can't bet against them!
Thank you for reading..
Graphics from Cbs Sports
Image Source: https://bit.ly/3bUQOaV