-An epic game for supremacy; One will emerge victorious the other will fall and rise again.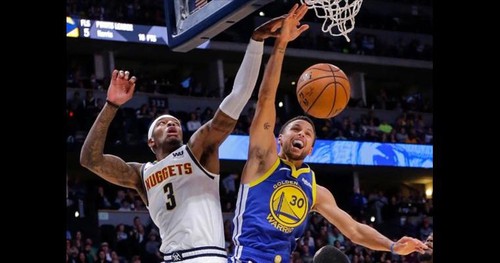 The Denver Nuggets have overtaken this against the defending champions of the NBA Golden State Warriors when it ends with a score of 100-98.
Golden State tried to break the Nuggets' only 13 points in the fourth round of the fight.
The game would have ended with a tie and proceed for an overtime when Stephen Curry passed the ball to Damian Jones but his lay-up was blocked by Juancho Hernangomez, due to the Denver win.
Gary Harris led the Nuggets with 28 points while Nikola Jokic scored 23 points, 11 rebounds and 6 assists for Denver.
Curry grabbed 30 points for the Warriors where three of the three had been broken in the last 1 minute and 11 seconds of the game.
The Nuggets are still clean in their 3-0 win-loss card while it's the first defeat of the Warriors in three games.
https://www.youtube.com/watch?v=R6QKVbGIKGo&feature=onebox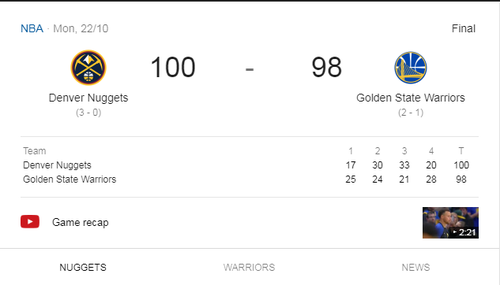 -Enjoy reading guy's have a nice day :)
Sincerely,
Sniper89