Week 16 is here and if things have worked out, you have found yourself in a championship game this week. I have personally made it to the finals in 2 out of my 5 leagues and I am pumped and ready to RUMBLE!!!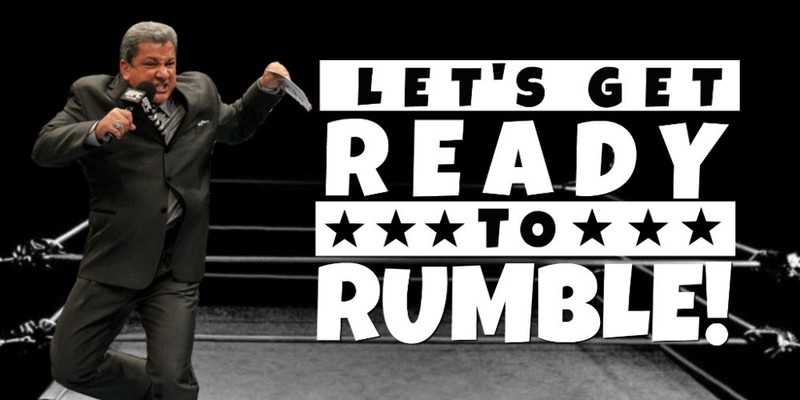 There is a lot that goes into winning a fantasy football championship and to be perfectly honest, much of it is out of your control. From draft night to fantasy finals, you are riding a rollercoaster that can seem like the greatest ride ever until it goes off the rails and crashes with you in it. You can go from the top of the mountain to the abyss from one week to the next. Winning a fantasy football title is about so much more than having the best draft or team. I've always said that nobody ever wins a title on draft night.

There is a recipe for winning a fantasy football championship though. It is tough to make but if you can get all the ingredients at the same time then you might have a chance.
Winning a Fantasy Football Championship
Draft a good team
Have your team stay healthy. Especially for the playoffs!!
LUCK (Lots and Lots of LUCK)
If you can manage to get all three of these things working for you at the same time then you might just be the wizard that can win a fantasy football championship. With just a little more luck and some solid performances from players in two of my leagues, I will have a belt just like the one above for the first time.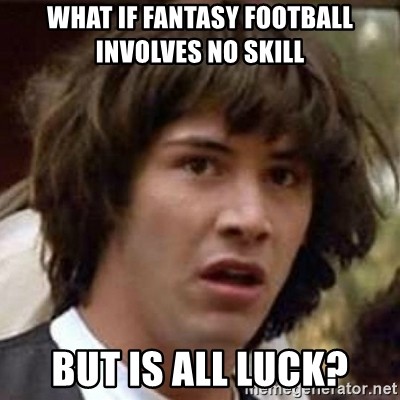 Two weeks ago I did a post about my 5 fantasy league and how my season went. I was lucky enough to make it to the playoffs in 4 out of 5 leagues that I competed in this year. Two weeks later I have two teams that will fight for playoff glory.
The first team I am not surprised about making it to the final with. It is the team from the BroSports NFL.com league where I had the second highest scoring team all year. There was only one playoff game because the regular season went right up to week 14. I easily defeated The Bull in that league to move on to the finals where I will be playing Surprise finalist Deflate These Balls, run by @derangedvisions. Talk about needing luck to make it to the finals!!! As you might recall, @derangedvisions called his shot in the first game of the season and squeaked out a victory against me on the back of a 50 point performance by Big Ben. I avenged that loss midway through the season with an absolute whitewashing of his team. Somehow, he was able to pull off a shocking win over league leader Bill Cosby's Sleepers and has found himself face to face with an angry bear. I am favoured to win the game by about 35 points as of now and I am confident that I will come out as the victor this week.
Sorry, not sorry @derangedvisions!!!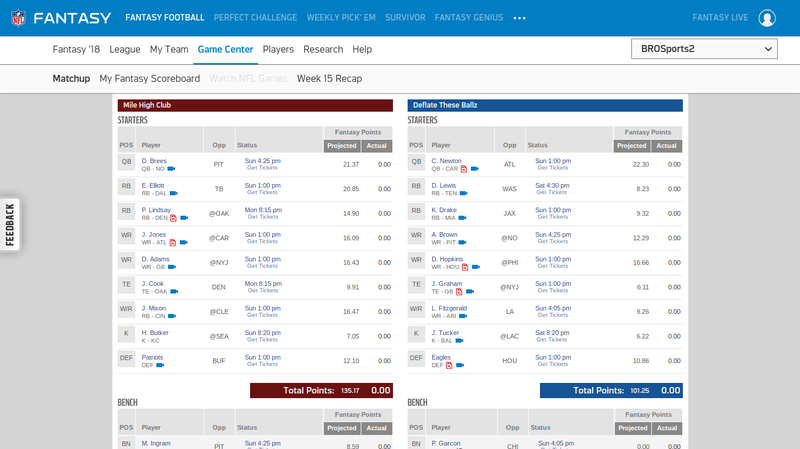 I have also made it to the finals in my dynasty league. This league is in its 6th year and this is my second time making it to the final. The first time I lost to a team that has pretty much dominated the league. This team won the first two years and then, due to the league set up and a trade that he made, he ended up with the first pick of the draft in year 3 which gave him Elliot. This time I am facing the same team again and the odds are stacked against me. It took a whole lot of luck to make it to the finals and I will need that mojo to keep flowing now. In week 1 of the playoffs, it took an 18 point effort by my defense to help me squeak out a 122.4 - 120.9 victory. Last week in the semi-finals, I was facing the highest scoring team of the season. The team that was loaded with Mahomes, Hopkins and at one point Kareem Hunt. Luck was not in his corner and needing only 15 points with both Zach Ertz and the Rams D on Sunday night, he flopped. A mediocre game from Mahomes and Aaron Jones injury for him help give me a 120.35 - 109.75 win and a birth in the finals.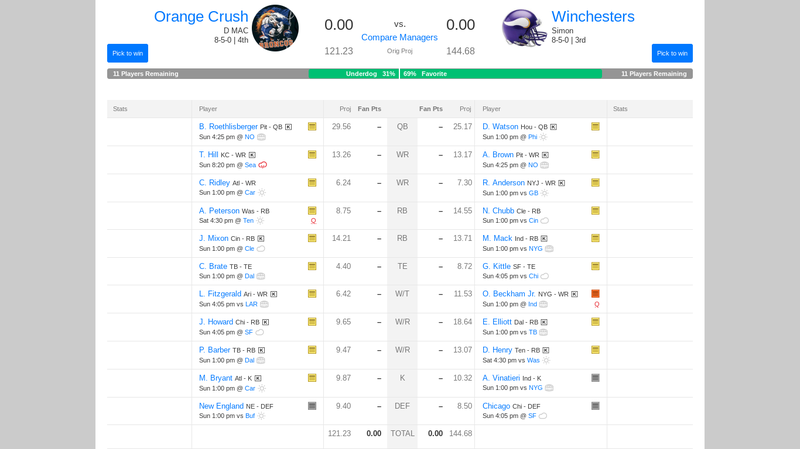 I am going to need some big-time games from my guys here. I am down a couple of players with AJ Green out and McCoy possibly missing as well. With any luck, OBJ will miss again for him and give me some more hope. I am projected to lose by 23 points but I have overcome bigger odds so far with this team and anything can happen. By finishing in the top two, I have already won $100 but the winner of this game will take home the $800 grand prize. That would be a MERRY CHRISTMAS for sure!!!
If I lose, I am just another loser that played but fell short. Fingers crossed that I will be bringing home the championship belt this time. I will update the results next week.