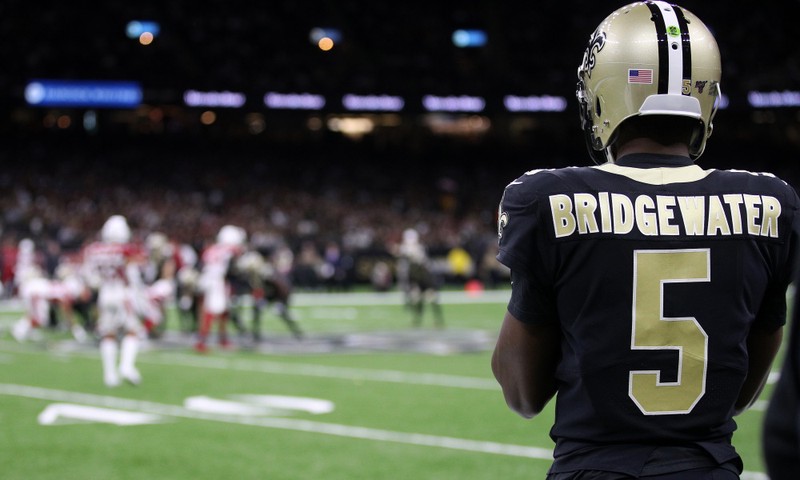 Week 5 is here, which means that it's time to buckle up for real fantasy football action. It's the season of the byes, and injuries just keep on coming. Add to that the growing number of players getting pulled out due to the virus. Waiver wires are up in flames at this point. So those of you who are in need of fantasy insights, let me fill you in on the biggest names in the QB category for fantasy pickups.
Teddy Bridgewater (Carolina Panthers)
Bridgewater has been consistently doing well this season, but Sunday's matchup against the Cardinals was definitely his peak. He pulled off 26 pass attempts for 276 yards and 2 scores, plus 32 rushing yards including an 18-yard score.
But who's surprised? His 70% completion for the past three games prepared him for that. And we saw the same thing the other day in their match against Atlanta, so there's no point staying undecided.
Ryan Fitzpatrick (Miami Dolphins)
The Dolphins have only got one win so far, and it doesn't help that they suffered a terrible loss to the Seahawks Sunday. So why put Fitzpatrick among the top choices for fantasy pickups?
Although quite the bumpy ride for Miami, the veteran QB still has three games with roughly 20 points to make up for the team's so-so standing this season. And even if watching them get whooped by the Seahawks was a little hard to watch, Fitzpatrick still showed enough grit to be considered for waiver wire. He rushed 6 times for 47 yards and a score, and completed 29 of 45 passes for 315 yards.
Gardner Minshew II (Jacksonville Jaguars)
And to complete the holy trinity, we have Minshew who looked ten times revitalized with D.J. Chark returning from an early season injury. Let's not forget how poorly he did last Thursday against the Dolphins.
But lo and behold, it's like a sleeping giant has finally awoken. If Chark getting back on the field is what made him pull off a record 51 passing yards at Cincinnati, then we have no complaints.
Those are my best bets so far, but we definitely have our work cut out for us. With how things are quickly changing in the field, it's best to keep our radars open. For more fantasy football news and analysis, you can go on and check them out at the NFL Hub.