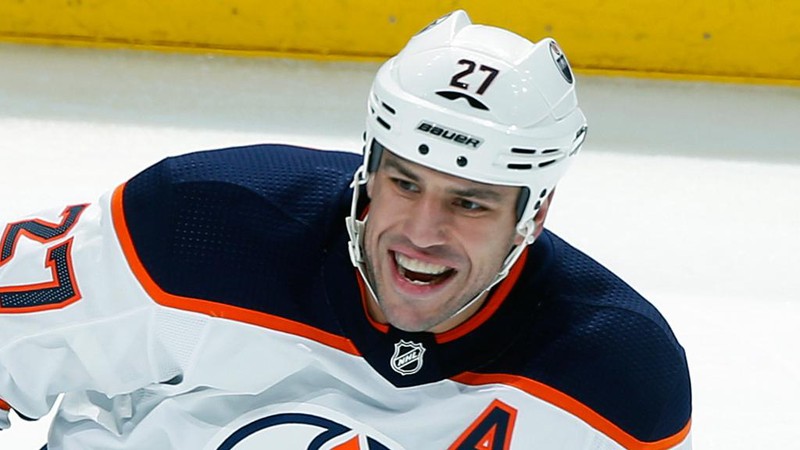 Ken Holland made his first big move as Oilers GM today, he traded Milan Lucic to the Oilers arch rival, the Calgary Flames. It's a pretty rare occasion for the two clubs to pull off a trade together, you have to go back to 2013 for the most recent trade between the two clubs and it was a pretty minor one. Today was an interesting trade seeing Edmont send Lucic and a conditional third round pick to Calgary for James Neal. I'm still on the fence about just how big this trade was. Five years ago this would have been a major blockbuster, today its two team swapping failed free agent signings.
Oilers fans have not been easy on Lucic during his time here. He was a massive overpay when he was signed and his term was excessive. He still seemed like a good addition and a piece the Oilers were missing. That bet never panned out and Lucic's production slipped as he slowly slid down the Oilers depth chart. Fans have been calling for a Lucic trade and this offseason, most have been begging to get rid of him. His contract seemed untradable and his No Movement Clause seemingly sealed his fate as an Oiler. Most fans felt that whatever could be done to jettison Lucic would be a massive win. Now that the trade has happened I'm not sure how I feel.
The Oilers end up retaining $750k of Lucic's salary and the Flames will get a 3rd round pick if Neal scores 21 goals and 10 more than Lucic. Essentially we get Neal for four more years at $6.5M and if he has a bounce back year, the Flames get a third round pick. I don't think the conditions will be met for the pick as I have a hard time Neal is going to score more goals than he had points last year.
The big win here is the Oilers getting rid of Lucic's No Movement Clause before the expansion draft. I think it's a good bet for Neal to perform better in Edmonton than he did last season in Calgary but to think he's going to rewind the clock back four years is very long odds. Go back that far and Milan Lucic is a 20 goal scorer as well. Bottom line Neal is a gamble for the Oilers but at least a better one than Lucic.