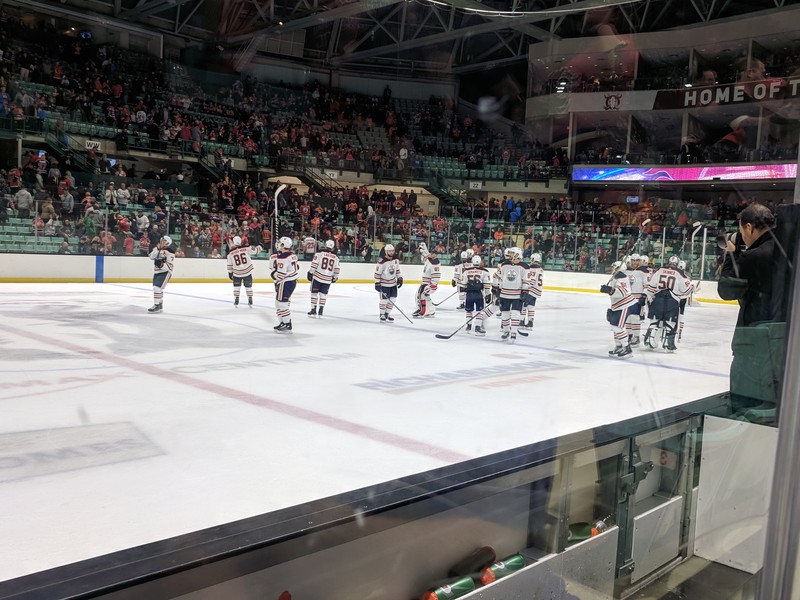 Spent my evening watching the Oilers and Flames rookies battle it out in Red Deer. I had seats right behind the Flames bench and they were terrible. Spent most of the game watching the jumbotron because the majority of play was obscured by the players and coaches on the bench. Regardless I still had a fun time hanging out with my wife, dad and a few of my friends. I would definitely go again if they held anymore rookie games in Red Deer, but next time I'll try to get better seats.
Once again the Flames were victorious, the game was much closer than the first but the end result was almost identical. The goaltending was once again subpar for Edmonton and excellent for Calgary. Tyler Parsons was lights out for the first half of the game, allowing only one goal against while stopping numerous Edmonton chances. I would say Parsons was the best player on the ice tonight.
After Calgary swapped goalies Edmonton was able to get back into the game, slipping two quick goals past Mason MacDonald. The score was all tied after two periods and it looked like Edmonton was the stronger team of the two clubs. That changed dramatically in the third period. Calgary outshot the Oiler's 16-5 in the final frame and were able to notch 3 unanswered goals. The wheels really fell off for the Oiler's and it was unfortunate to see them let the game slip away.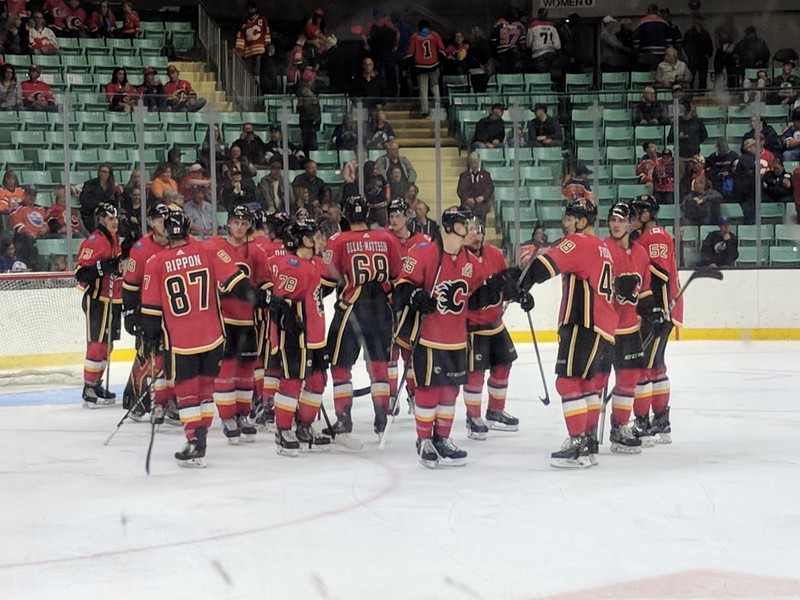 At the end of the game Calgary was once again victorious by a score of 6-3. Rookie season is at an end and most teams start their training camps tomorrow. The exception being the Flames and Bruins who have already begun main training camp since they will be playing in China on Saturday. The game will air in North America just after midnight on Friday, not sure many people will be staying up to watch but I will admit it's pretty cool to have the opportunity to watch some hockey games played on the other side of the globe.
The Flames and Bruins aren't the only teams jet setting around the globe during training camp. The Oiler's will end training camp in Europe and will also be playing their first game of the regular season overseas against the New Jersey Devils. I like seeing the NHL trying to expand their brand and showcasing NHL talent around the globe.
Can't wait for the hockey season to ramp up as we start creeping closer to watching meaningful hockey games once again.