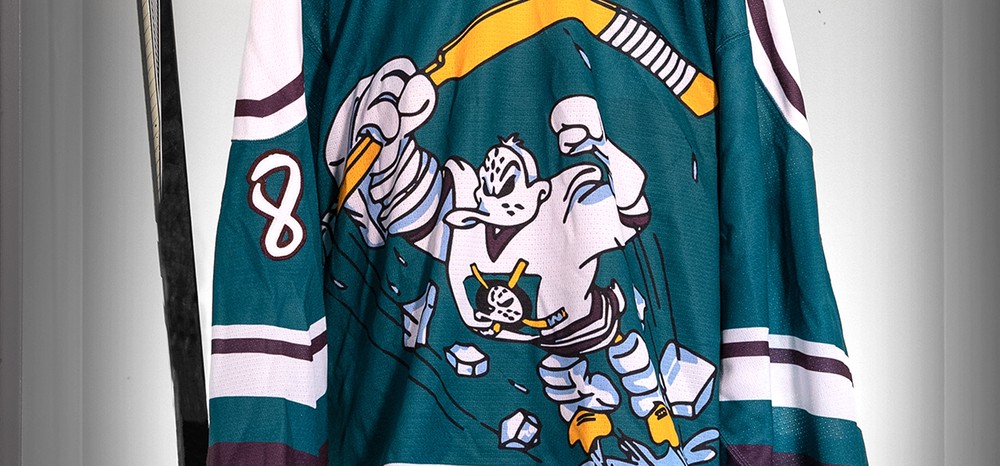 Anaheim Ducks
As we remember, the Anaheim Ducks already presented their alternate jersey for the 25th Anniversary season, and it's awesome. But they want more celebrations and announced another eight jerseys, their best vintage uniforms, which will be used during warmups this season.
They remember every jersey from the Ducks' history and even wrote the story about the each uniform on the website.
Fans will have an opportunity to buy each uniform the day they are worn for the warmups.
A great addition to the 3rd uniform, I think.
St.Louis Blues
The new St.Louis Blues alternate jersey is minimalistic, and it calls back to the Blues' inaugural season. It looks very clean and simple, and that's great. Take a look:
And a nice viedo with the new Heritage Jerseys, where new Blues players receive their jerseys from Bobby Plager.
New Jersey Devils
The Devils made a vintage 3rd jersey, too. This team never changed their logo and style, but in previous years had a red-green-white jersey instead of the current red-black-white.
These jersey were used during the Devils inaugural season in 1982, as well as the Blues' alternate uniform. The Heritage Jersey will be used in four home games this season.
There are a lot of Heritage Jerseys this season. Earlier Arizona Coyotes presented their vintage 3rd uniform, too. Only Hurricanes and Flyers didn't looked into the past while preparing for the new season.