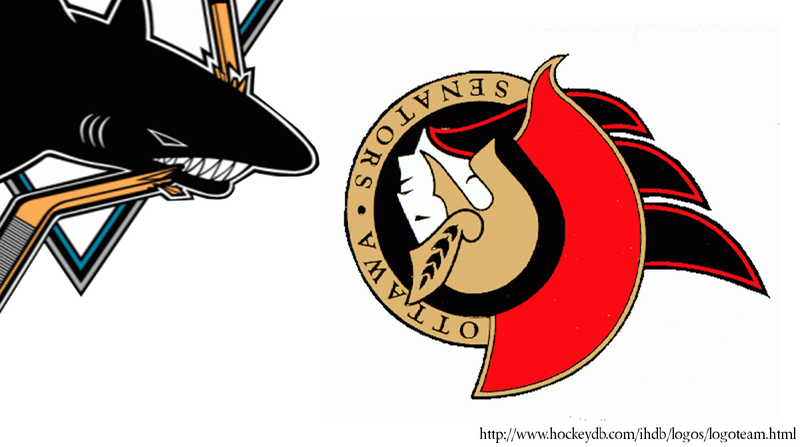 By Lannie Brockstein

September 14th, 2018
FEE, FIE, FO, FUM. THE OTTAWA SENATORS' G.M. IS DUMB DUMB DUMB!
What a giant dumbass the Ottawa Senators' G.M. Pierre Dorion is. What did the Senators receive in return for his having traded future Hall of Famer Erik Karlsson to the San Jose Sharks? Nothing of equal value. The first round pick from the Sharks (especially now with Karlsson the future Hall of Famer on that team) is likely to be a very low first round pick—or basically a high second round pick.
Of the four players from the Sharks that the Senators also received only Josh Norris is a former first round pick (2017, 19th overall). Chris Tierney was a 2nd round pick (2012, 55th overall) , Rudolfs Balcers was a 5th round pick (2015, 142nd overall), and Dylan DeMelo was a 6th round pick (2011, 179th overall).
There is some hope for Norris to become a bona fide N.H.L. player, however the latter three have already proven themselves not to be star N.H.L. material. To describe their level of play to Senators' fans whom are famished for a feast but who now only see styrofoam-ish rice cakes in the team's kitchen cupboard, would be to put it mildly.

Karlsson and the Sharks face the farce that has become the Senators in Ottawa on December 1st. I hope the Sharks win that game 10-0 and that Dorion the doorknob is immediately fired afterwards.
Had Dorion any sense, he would have traded Karlsson's expiring contract to the Avalanche for the Senators' 2018 first round draft pick that Dorion himself stupidly traded in 2017 to the Avalanche for Matt Duchene (whose own contract, like that of Karlsson's, also expires after this upcoming season).
With the Sharks whom are in the same conference as the Avalanche being so interested in having acquired Karlsson's contract—surely the Avalanche did want to prevent that trade and would have agreed to send to the Senators' their 2018 first round draft pick back to them.
For what is that bumbling moron Dorion going to trade Duchene's expiring contract for—an empty box of popcorn? Or how about an empty pizza box! "Hey Dorion, make that trade too, ya doofus!"
The only good thing about this trade for Canadian hockey fans is that now-snickering Montreal Canadiens fans can no longer be ashamed of their having the worst G.M. in the league (and perhaps in the entire history of the league). The Karlsson trade proves that title unequivocally belongs to Dorion the doorknob douchebag. What a bad joke it is that the Senators have become!
If you enjoyed reading this article then you'll probably also like my "Patriotic Dissent: When you Want to Cheer for your Sports Teams But Can't": https://scorum.com/en-us/nhl/@lanniebrockstein/when-you-want-to-cheer-for-your-favourite-sports-teams-but-can-t
I never thought there could be a worse G.M. in the N.H.L. than was the two-headed Burke/Nonis monster of the Maple Leafs, but there it is.