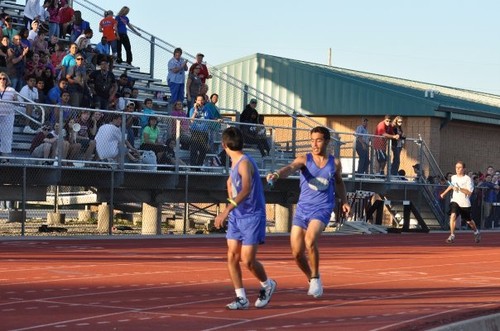 Searching for new opportunities in the cryptocurrency world, I stumbled with Scorum. I clicked on the link and after reading about this incredible community, I decided to join and share my views and opinions on sports, especially Football (soccer). What a great decision I made! I started publishing my blog entries and figuring out first hand how Scorum works (I still have a LOT to learn and I am more than open to everyone's input). After a week of publishing blogs, upvoting and commenting posts, and joining three groups on Telegram (Scorum Official Chat, Scorum Writers, and Scorum Official News), I decided that it is time to introduce my self.
I am a 29 year old Honduran born living in the San Francisco Bay Area, in the great state of California, since 2013. I studied Criminal Justice and Food Service Management, and since I moved to SF Bay Area I had been working in the Food Service Industry. I worked as a Barista, Server, Bar Back, Bartender, and my last position was as a Bar Manager. Due to Covid 19 and restaurants closing due to the lockdowns, I decided to use my Criminal Justice and I started working in the Security Industry. I am currently working at the VA Hospital providing Security alongside VA Federal Police.
Now lets put my professional background on the side and lets get into the real stuff, SPORTS! Since an early age in life, I was exposed to a variety of sports. My grandfather was banker and a Governor in Honduras who, when he was in his primetime, played for a professional soccer team in the Honduran National Football League. In his latter years, he gain a passion for golf and participated in several tournaments, winning a few of them. My father was a goalkeeper for most of his childhood and high school years and despite being offered an opportunity to play for Real Espana (a team in the Honduran Football League), he never played the sport professionally. During his high school years, my father was also participating in Javelin Throw and Discus Throw. As he grew older, he developed a passion for guns and participated in several shooting tournaments to the point of representing Honduras in an international shooting competition in Mexico.
In my case, same as my grandfather and my father before me, I was a huge fan of football and I trained and played the sport from a young boy and throughout my high school. During my high school stage, I also trained and played Volleyball (my team won first place in a tournament played against other high school in Oklahoma, United States), weight lifting, and track. I have since stopped performing these sports, but I remain a vivid fan of them, especially football like I have stated before. I am a huge FC Barcelona fan, but I try to be as objective as I can be when it comes to analyzing their performance and the performance of their rivals.
Thank you for taking the time to read about me and my introduction to the Scorum Community, I am excited to be a part of it!