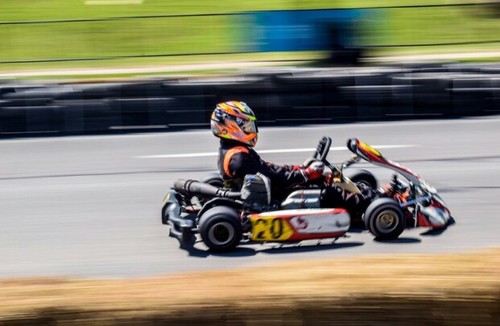 This is a contest in reference to @pete generosity to nurture scorum rookies. Catch the fun here https://scorum.com/en-us/other/@pete/welcome-to-freaky-friday-october-12th and partake in the contest. My appreciation to the sponsors.
With a bowl of cereal in my possession, I dived into my couch to watch the formula 1 race live. 30 minutes passed and I started feeling sleepy as the race went on. As I bent my head in cognizance to my fallen eyes, I heard the doorbell ring. I galloped down the staircase in sweet tones. As I held the door knob and twisted it open, behold it was my three pals "Zuko, Sokka & Aang". They were smiling decisively towards me which made me feel gooseflesh as if I wasn't putting on my pant. I knew they wanted to race this time because they came with their racing cars. Sokka with his Mercedes AMG GT S, Aang with his Ferrari, then Zuko with his Jaguar C-X75. I went straight to my garage, there comes my Scooby doo monster truck bouncing like a baby boy.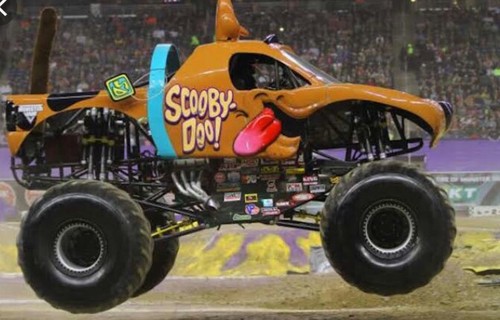 The race commenced and I was honking instead of racing. My car horn sounded like a crying of a goose. However, couple of metres info the race I was in fourth place, Sokka who was in third place was already a kilometer ahead of me. Then I decided to take the bull by its horn.
THE STRATEGY
I stopped the car, put it on reverse and headed back to the starting point. while I hum songs of cheap victory as I reversed, I could observe my eyeliner dancing to the tone. As I stopped at the starting point, I decided to move some metres back just to grease my winning with some kind of lousy effort. Not my concern how they Want to take it, I was at the line before them so I'm automatically the winner.
THE SITUATION.
As I waited patiently smooching my steering and listening to the song freaky Friday by Lil Dicky featuring Chris Brown, I heard the roaring sounds of race cars from afar. With the help of my rare mirror, I could see Aang in second position, Zuko in third and sokka in fourth place. who was first then? of course I was. I waited patiently for them to come up pretty close before I jerk my monster truck to victory.
KARMA.
However, it was time to finish the race I didn't even start. I lighted my cigar, puffed smokes from my nose, ear and eyes, increased the volume of my comedy hip hop music, started my engine, closed my eyes, swiftly released the clutch and accelerated. Happily I won the race. oh!!! no no no. This is damnation. I LOST THE RACE. My truck was on reverse when I parked at first. I never thought of changing the gear. before I could open my eyes, the trio zoomed past me waving their hands. At that point I felt my heart beneath my feet and my brain close to my small intestine. At that point I heard a loud cheering from the fans of Lewis Hamilton as he won the 2018 Japanese Grand Prix, "it was my television set that woke me up". WHAT!!?😱😱😱. YEA!! 😎😎😎. I WAS ONLY DAY DREAMING.
Hope you had a nice day?
Thanks For Reading...