I don't know if this bar is the biggest but maybe one of the biggest. If you want to eat out and watch your favorite team on a big screen, (716) FOOD AND SPORT is for you! This place is a sport bar with an amazing BIG stuff inside! take a look.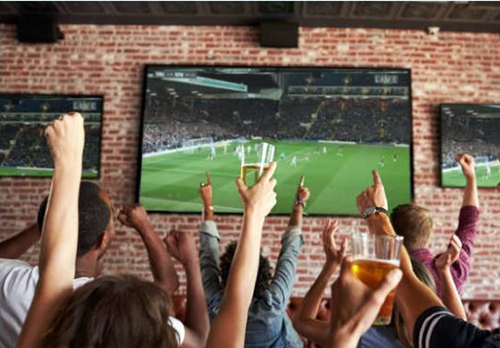 (716) FOOD AND SPORT, Harborcenter
Located in downtown Buffalo, New York, at 7 Scott Street in the HARBORCENTER building, this bar offers 13,000 square foot of dining and a bar that will ensure you have a great time.
Website: http://www.716foodandsport.com/
Construction
the project developed by Bills and Sabres owners Terry and Kim Pegula started in 2014 and costed 172 millions US dollars !!!
take a look of the giant 38 foot video screen!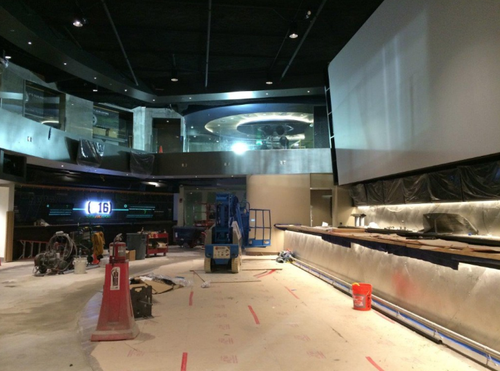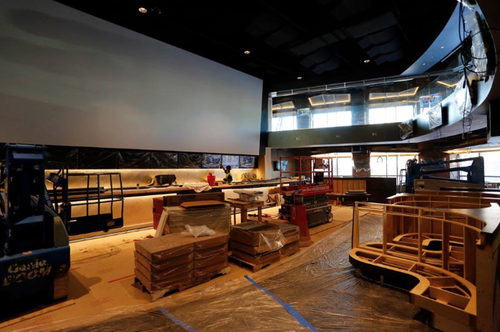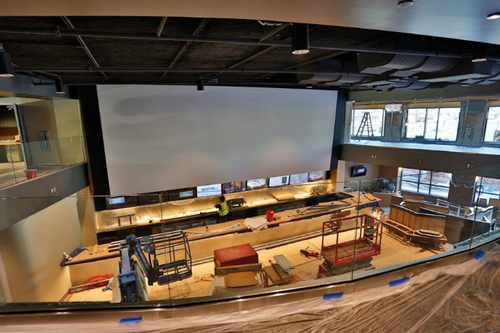 Opening
The (716) FOOD AND SPORT opened on November 7, 2014. take a look of what you get if you have the chance to be there.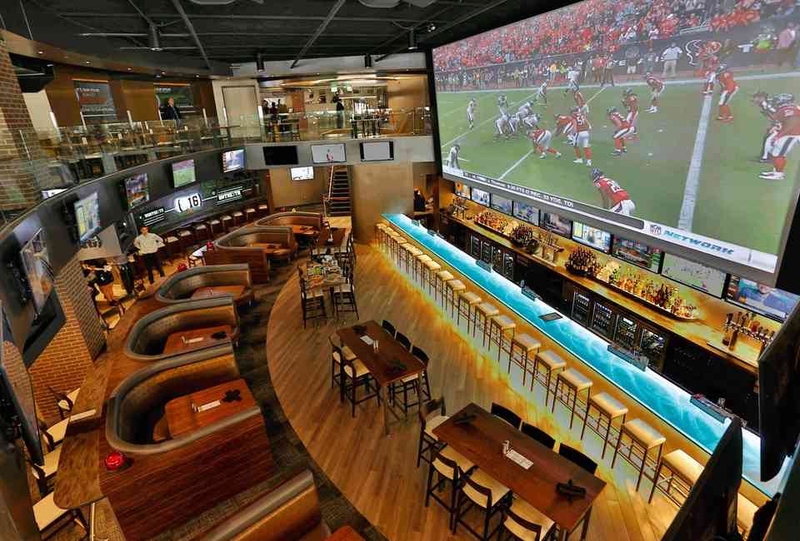 The restaurant includes a 40-foot long feature bar, along with complimentary island bars on both the first and second floors. The bar tops will be made to replicate the ice of a hockey rink, illuminated to create a unique and specialty bar experience.

The highlight of (716) is a giant 38 foot video screen, the largest restaurant screen in the continental United States in 2014. An additional 55 big screen televisions be on display throughout the two-floor establishment, including individual in-booth televisions with dedicated sound. (716) have seating for 360 guests and there will be a private VIP area on the upper level. Guests will be able to enter the restaurant from both the street level and the parking garage. source
Happy hour: monday - friday / 4PM to 7PM
Food and Drinks menu here

Video of the fans watching the Bengals win which helped the Buffalo Bills go to the playoffs on December 31, 2017.
Enjoy!