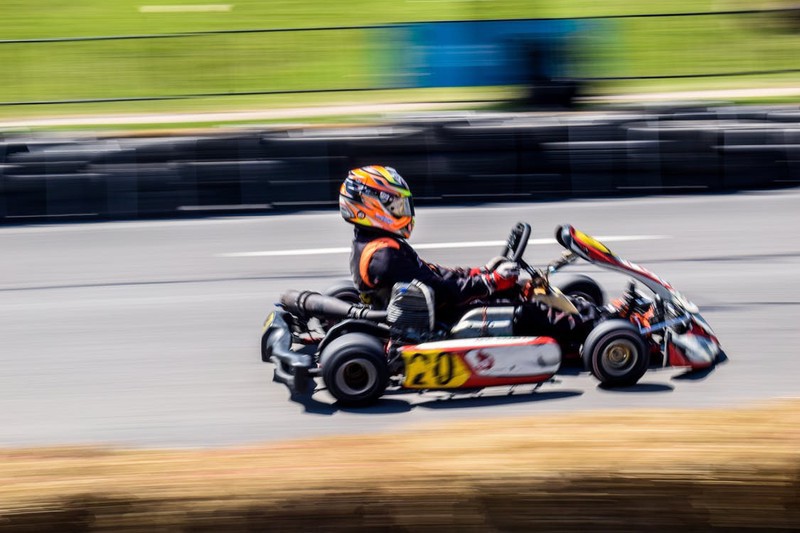 Am happy I must say, to be a part of @petes ''Freaky Friday contest''. A big shout out to him and the coordinators for their generosity by providing such an opportunity for we the beginners to come here and participate.
Its my first time anyway, and I hope to make it as a first timer. Check the link below
https://scorum.com/en-us/other/@pete/welcome-to-freaky-friday-october-12th
AMAZING!!!!!!!!!
Whatever the mind can conceive, the mind can achieve.
My Grandpa Listened to me and believed in himself.
MY GRANDPA and MR.HEDGES
He (my grandpa) has been a fan of MotoGp and Formulae 1 sports. It has been his dream to try it out one day on a local car race arena. But his worst fear was Mr. Hedges, our next door neighbour. He is a retired racer, he kept a clean record of 35 winnings. No one dares to race with him. He is a professional racer, and his pride and ego have always enveloped him. He has challenged my grandpa on racing but my Grandpa has always turned the challenge down on several occasions. He has been a man of discipline and I loved him for that.
THE LOCAL RACE..
I asked my grandpa if he would like to go and watch the local car race with me, it was on a Friday morning. We had finish taking our breakfast, and I couldn't wait to get a YES from my grandpa. He said YES actually after a long argument. I knew he was afraid of Mr Hedges, his worst foe. But regardless of that, I promised to be by him all day long.
We left to the park where the local race usually takes place. Mr. Hedges had already won 5 races before we got to the venue. We took our seat and watched him win another 5 races.
He saw my grandpa and waved at us. I looked my grandpa straight in the eyes and saw his fear. I patted his back and left.
THE DEATH RACE;
I borrowed a Camaro car from a racer and booked a game for my grandpa and Mr. Hedges. I returned to my grandpa and handed him over the key. He asked what have I done? I told him that I fixed a race for him vs Mr. Hedges. He jumped from his seat looking startled and left for the rest room. I followed him immediately, pleading with him.
He looked me straight in the eye and told me he will never race him that he is unbeatable...no one has ever won him. I told him that he can never be sure until he races with him. I told him; You can never know your weakness until you try out something new. I reminded him of his words which he used to tell me whenever I have issues with my girlfriend; Women are like cars, when you Love your car, your car will love you back. He stole that from his friend who won his Worst Rival in a local car race with an ordinary Ford truck. I told him that he can win Mr. Hedges if he truly believes in himself. I asked him if he believed in GOD, he said; It is impossible to believe that God is your father without feeling like a billion dollars.
YES THAT's MY GRANDPA, I said in my mind.
Then Lets go and make a billion dollar today I said.
The race was a 5 laps race, Mr. Hedges had already finished the 2nd lap when his car broke down while my Grandpa was slow and steady.
AS THEY SAY SLOW AND STEADY WINS THE RACE.
He passed Mr. Hedges and finished the 2nd lap too. The organisers stopped the race for a brake and fixed Mr. Hedges BMW5 series.
I ran straight to my Grandpa and embraced him. He said to me; 'from what planet did you come from?. I smiled and replied from Earth.
The second period began with cheers from the viewers and some fans of Mr. Hedges. Everyone had placed their usual bets. I was the only one who placed a bet on my Grandpa. Like the Movie 42, though I don't remember the name of the guy, the main character.Everyone called him a Negro, because racism was at its peak in the game of baseball. He was the only Blackman in their team. Only one Man saw his greatness and recruited him to the team but no one believed in him. At the end he was the one that brought victory to the team.
DEATH TRAP!!!
It was 90/10 in favour of Mr. Hedges, we all watched in astonishment with the performance of Mr. Hedges and my Grandpa. They both finished the 3rd lap with a tie.
I hurriedly took a carbon paper beside me and wrote on it and waved it where my Grandpa could see it;
It is impossible to believe that God is your father without feeling like a billion dollars.
Then I turned to his favour and wrote also;
Alice is HERE WATCHING....GO GRANDPA
Alice is his girlfriend. He has been into her but she hasn't accepted him anyway. But she was there watching.
They were heading to the end of the 4th lap when Mr hedges hit my grandpa so badly that he lost control of his car and crashed. He continued and finished the 4th lap. My grandpa reversed his CAMARO and headed towards him. He was now racing with an open roof car. Mr. Hedges was returning for the final Lap when my grandpa blocked him and he diverted into the underground part of the Arena. Finishing the 4th lap, my Grandpa Came out of his car and rushed to help Mr hedges out. Lo and Behold his car was on fire and he was stuck inside. My Grandpa struggled and pulled him out, as they rushed out the car Exploded. Mr hedges was rushed to the Hospital, he was lying helplessly on the Ground.
FROM FOES TO FRIENDS..
After that day Everyone Including Mr Hedges crowned my Grandpa ''The King Of Local Race''. And since then though they never finished their race it ended as a tie, they became best of friends.
MY GRANDPA BELIEVED IN HIMSELF AND LISTENED TO ME....TODAY HE IS STILL THE KING OF LOCAL RACE.....THEY ARE NOW THE CHIEF ORGANISERS OF THE EVENT.
AS FOR ALICE AND MY GRANDPA, WELL LEAVE THAT FOR ANOTHER FREAKY FRIDAY.
THANKS FOR READING...
Thanks @pete for the opportunity. Thanks to the organisers.