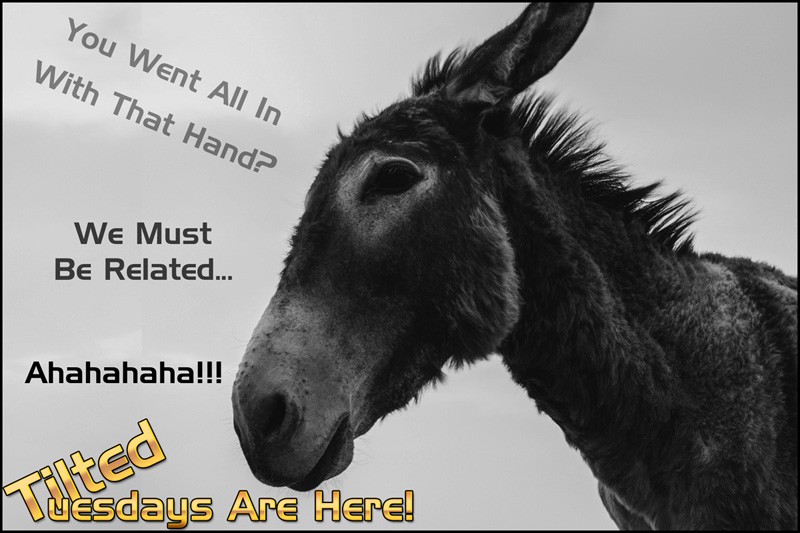 That's right donkeys, it is time once again for Tilted Tuesdays!
I look forward to seeing you all at the tables tonight, 9 PM CST on Lucksacks.com
I will of course be changing some things with the tournament, and who knows what we got in store for your tonight! Yes, I am not telling you. :D
There will be a bounty on the winner of last week's tournament, which happens to be Cody. And if he does not show, then it could be you.
As an added bonus, I am going to be giving away some SCR to the best trash talker in tonight's tournament. If you got the knack for talking trash and playing poker, please give us your best shot! LOL :D Screenshot your chat comment, send it to me on Discord with some details of the action. You might win a bonus if your trash talk is the best of the night.

Do you think you got the chops to hang with the big dogs? We shall see!
If you have not commented for your chance at free chips, here is your chance. Go to this post and add your comment to get your share! Thanks to Tuck-Fheman for making it happen.
This tournament is hosted by @bethalea and myself.

See you at the tables!