Name in the original language: "Warum wir laufen"
Author: Ronald Reng
Genre: Non-Fix, Motivational Literature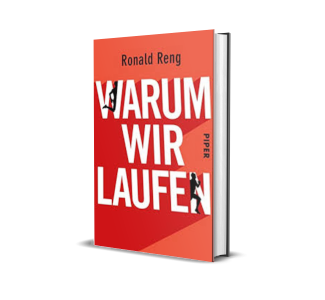 Summary
A fascinating story about running and runners, supported by vivid examples and scientific facts. Our body requires movement, as assigned to it by nature. There are dozens of types of running and countless motives that make people run. This is what the author demonstrated in his book. Someone runs to reach a state of inner peace. Someone in order to then afford sweets as a reward. Someone in order to put the result in the table. People run everywhere: in deserts, in prisons, at the Olympics.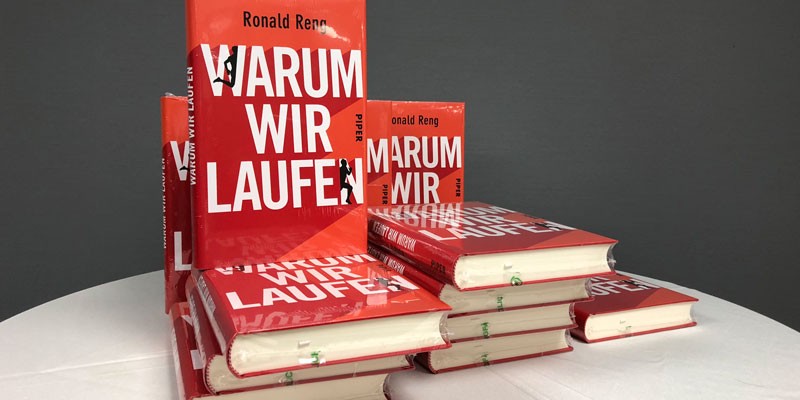 The author does not give direct answers, shows everything through the examples of runners, who and how the fate, who and why runs. On the one hand, the author keeps the story from himself, on the other hand he dilutes them with real stories of other runners. In addition to stunning personal stories from the book, you will receive comprehensive information on the following topics:
style and methods of running

training programs

the most common injuries
food
proper breathing while running
The author is convinced that there are no problems in the world that could not be solved by running. Running helps to cope with stress, makes a person balanced, slender and intelligent.
Quotes from the book
Time for a runner has a cult significance. His whole life consists of competitive and training results
It doesn't matter how much I run and what shape I'm in. The best thing about running is that there is always a reason to reward yourself for your work.
I am fighting anger at my own stupidity and pride that I still made it.
Running at variable speeds is a great invention: both training and playing at the same time. The athlete runs at the usual cruising pace, and then spontaneously begins to change speed: to the next tree quickly, and then again slowly, etc.
The goal should be to ensure that no race disappoints you