I try to keep track of all the projects that offer Sports betting on a blockchain and making a monthly post with some news surrounding these projects along with price evolutions.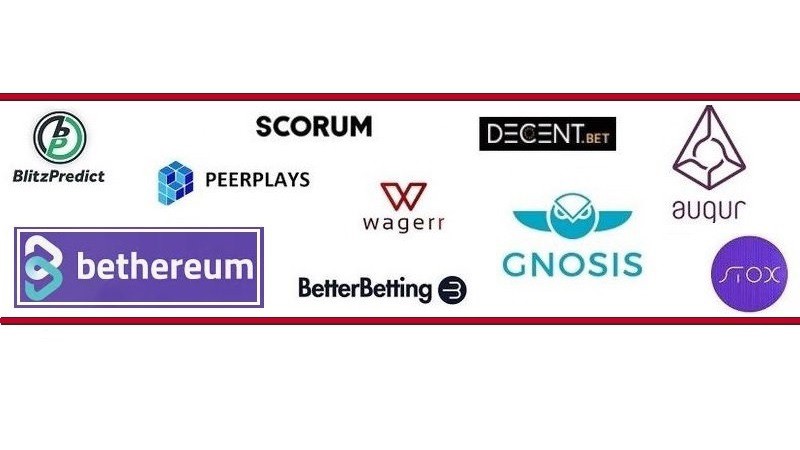 News Overview
Overall there were few major news updates regarding most Blockchain projects that aim to offer some kind of Sports Betting on their Platform. The bear market also clearly puts a lot of pressure on many of these smaller projects.

---
Peerplays
This gambling oriented platform will be used by
bookie.exchange
seems to have ended their beta test and are getting ready for launch (See
News Post
). It is one of the projects I have high hopes on even though I am not invested. The price went up by +86% compared to last month. All the other projects lost at least 30% of their value.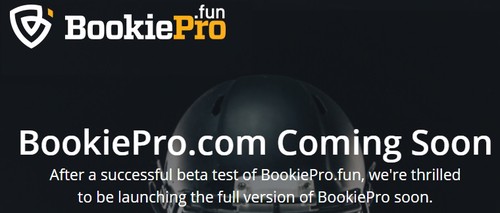 Scorum
Was added to a new exchange (Hotbit). This mostly brought a more convenient to sell Scorum and that was pretty much what happened. The volume went up from 300$ daily to around 10k+ daily and the price dropped to 0.065$ at one point. Many of us Sports Bettors (@stimp1024 | @bjempire | @barbadosso | @mauryis | @tuck-fheman & myself just to name a few) seem to have taken the opportunity to stack up mostly with the anticipation of the betting exchange which is very soon to be released. The ones who managed to buy around the bottom so far have done a great deal with the prince for scr going up while the entire crypto market pretty much completely sold off.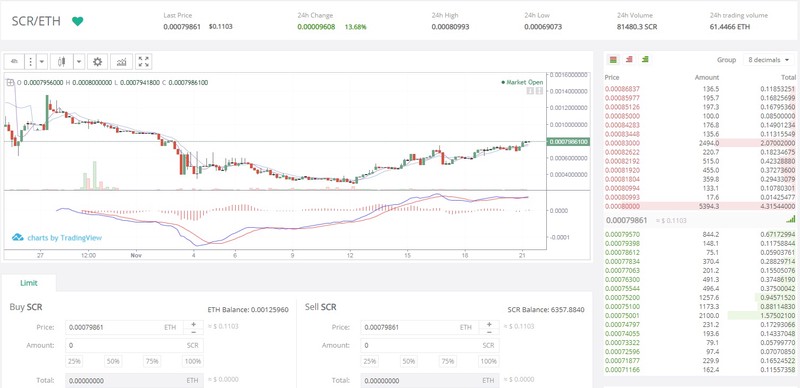 Wagerr
Not much going on as usual with wagerr, their on chain betting platform is still running and by now the platform actually lost against the bettors and the supply increased by around 150.000 WGR despite them charging a massive 6% fee. All betting action on their platform can be found on the Wagerr Explorer. If anything this platform shows the potential demand for a cryptocurrency betting platform and the amounts that are being bet are quite big (15 million WGR so far) given the fact how user unfriendly the platform is along with the big fees.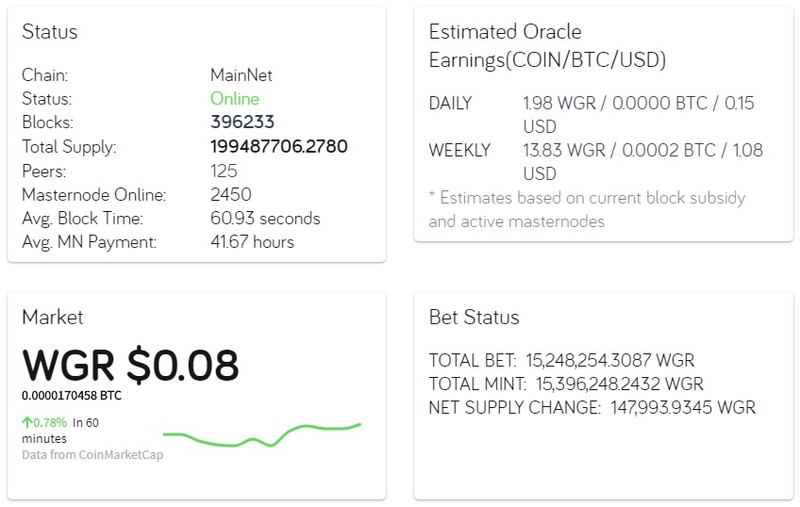 Blitzpredict
I have liked the idea they bring since I first read about it. I am going to try to find some time next month to really test it out and will report on it next month. They are a very small Las Vegas based project and they might get in trouble because of the crypto bear market. https://www.blitzpredict.io/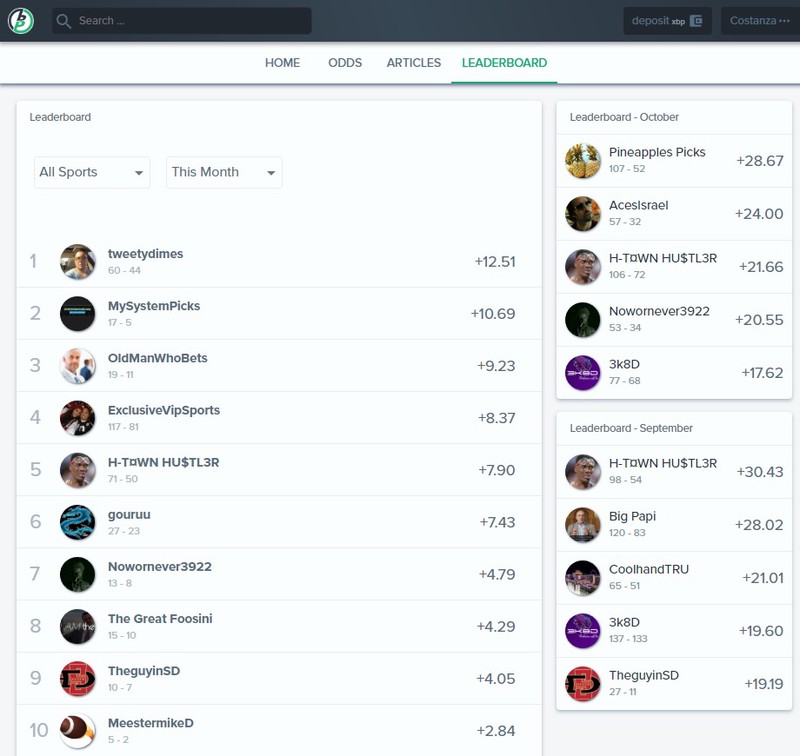 ---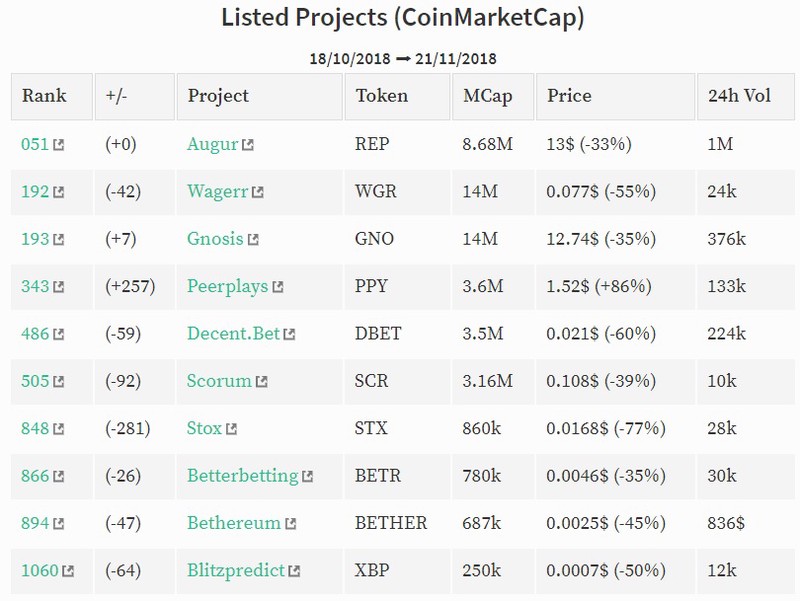 ---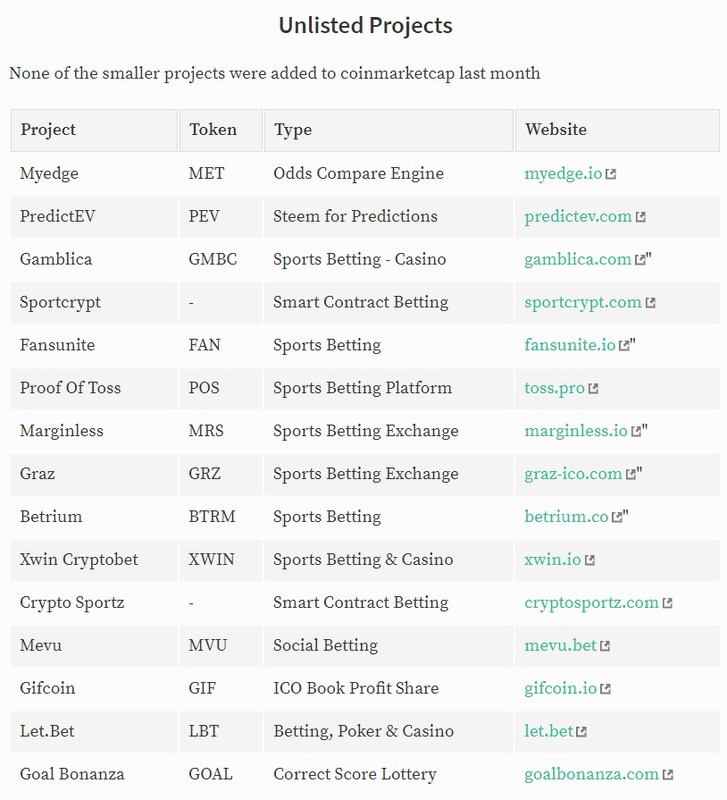 ---
Previous Months

Sports Betting Blockchain October 2018 Update
Sports Betting Blockchain September 2018 Update
Sports Betting Blockchain August 2018 Update
Sports Betting Blockchain June 2018 Update
Sports Betting Blockchain May 2018 Update
Sports Betting Blockchain April 2018 Update
---
Feel free let me know in the comments if there are newer blockchain projects you know of that have something do do with Sports Betting that have not been added yet to my list. Anyone else took the opportunity to stack up on some cheap SCR during the sell-off ?