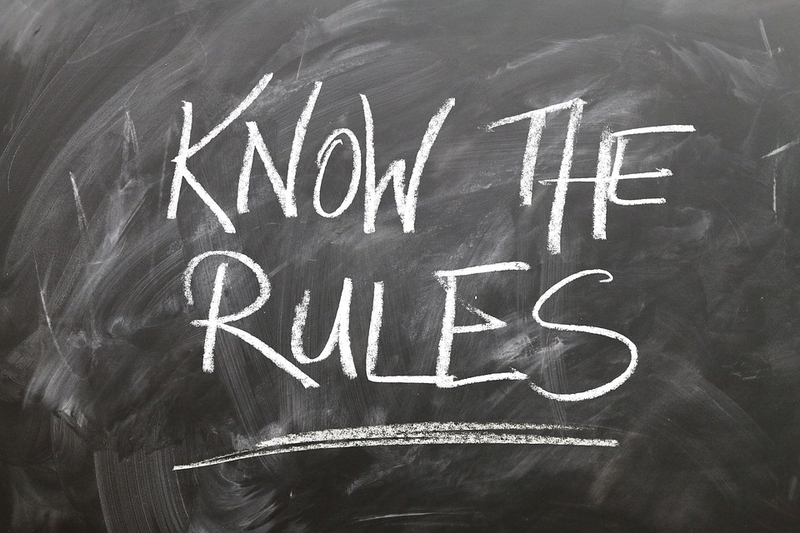 ENG
Hello everyone!
Here there are the 10 rules we ask to be respected by those who want to join our group.
Many are part of common sense and education, but it's better that we put their in writing, so everyone can see it.
Some are rules regarding the behavior to keep within our Discord server, others are part of the correct activity to keep on the SCORUM network.
We hope you agree.

RULES
1 - Your contents must be unpublished and original. Copies are not allowed, even if it is a material you own, previously published
2 - It's possible to insert citations, but these must be clearly highlighted and the author must always be mentioned
3 - In case of repeated plagiarism, the admin reserves the right to take action, commensurate with the gravity of the infringement
4 - A good quality standard is required, you try to produce well-structured posts, we will try to encourage the best ones
5 - Correct and polite language is required, no scurrilous expressions or bad words are allowed
6 - No discrimination is allowed (racial, religious, sexual)
7 - Do not be aggressive, violent, litigious
8 - It's important to respect the channels, try not to be off topic
9 - Do not send your post links for promotional purposes outside the dedicated channels
10 - Respect server admin and moderators
You can find the #scorum-italia section, dedicated to Italian users, on Crypto Resistence's Discord server https://discord.gg/hFtGGBW, created by mauryis.
From today, thanks to gentlemanoi and John_McT, we are also present in the Discord server of Scorum Fans, with our dedicated channel #italia https://discord.gg/7f5jfP
Join us!
We are waiting for you!
---
ITA
Salve a tutti!
Ecco a voi le 10 regole che chiediamo vengano rispettate da coloro che entrano a far parte del nostro gruppo.
Molte fanno parte del buon senso e dell'educazione, ma è meglio che siano messe per iscritto, così da non sfuggire a nessuno.
Alcune sono norme relative al comportamento da tenere all'interno del nostro server Discord, altre fanno parte della corretta attività da svolgere sul network di SCORUM.
Speriamo che siate d'accordo.
1 - I vostri contenuti devono essere inediti e originali. Non sono ammessi post copiati, anche se si tratta di materiale di vostra proprietà, pubblicato in precedenza
2 - E' possibile inserire citazioni, ma queste devono essere adeguatamente messe in evidenza e deve essere sempre menzionato l'autore
3 - In caso di reiterati plagi, gli admin si riservano il diritto di prendere provvedimenti, commisurati alla gravità dell'infrazione
4 - E' richiesto un buono standard qualitativo, voi cercate di produrre post ben strutturati, noi cercheremo di incentivare i migliori
5 - E' richiesto un linguaggio corretto ed educato, non sono ammesse espressioni scurrili o parolacce
6 - Non è ammesso alcun tipo di discriminazione (razziale, religiosa, sessuale)
7 - Non siate aggressivi, violenti, litigiosi
8 - E' importante rispettare i canali, cercate di non essere off topic
9 - Non inviate i link dei vostri post a scopi promozionali al di fuori dei canali dedicati
10 - Rispettate gli admin e i moderatori del server
Trovate la sezione #scorum-italia, dedicata agli utenti italiani, nel server Discord di Crypto Resistence https://discord.gg/hFtGGBW, creato da mauryis.
Da oggi, grazie a gentlemanoi e John_McT, siamo presenti anche nel server Discord di Scorum Fans, con il nostro canale dedicato #italia https://discord.gg/7f5jfP
Unitevi a noi!

Vi stiamo aspettando!