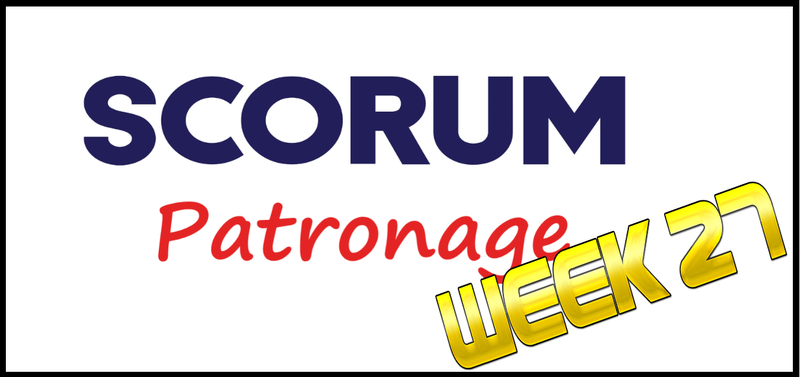 Hello Scorum, what's up?
It is Thursday again and I am here to invite you to join the nomination round of our next round of Scorum Patronage. As you know this is my humble initiative to support Scorum users, who haven't been in the limelight so often yet.
Did you come across an interesting writer who doesn't receive so much attention? Why don't you nominate him or here? All you need to do is to leave that writer's name in the comment section.
On Sunday I will then choose the writer who gets the most nominations and make him or her the "winner of this round", the next beneficiary of a whole week of Scorum Patronage.
My job won't be finish yet, since from there I will accompany the chosen user for a total of seven days to read their articles and to support them with my upvotes. Which will hopefully help to bring some more attention to their profiles and to encourage them to continue writing quality sport blogs.
I will not only upvote the winner's posts, but also give out a big vote for the comment which nominated this round's winner first. In addition I will also throw in some more votes for those comments which explain why a certain nominee will be a great choice and why he/she needs my assistance. Hopefully this will finally lure more of you into joining the nomination round.
And don't forget, it doesn't have to be a new user!
---
You can find last round's winner announcement by following this link:
https://scorum.com/en-us/scorum/@sport-frei/scorum-patronage-week-26-the-community-has-spoken

Nominations for WEEK 27
Let's start the twenty seventh round of Scorum Patronage in 2019. The question I usually ask is pretty easy and straightforward:
Which user here at Scorum deserves a little attention and should be supported by me for a week?
I want you to suggest Scorum users who need a little boost. I am not only thinking of new members of our community but also of writers who have been around for a while and who are still struggling getting attention for their work.

I don't care about the size of the Scorum wallet, but let's rather have a look on everybody's usual post rewards. To be eligible for winning a week of Scorum Patronage support the average post reward of the last 10 articles shouldn't be higher than 15 SCR. I am not going to be to strict about this figure, but please consider that the idea behind Scorum Patronage is to support users who don't usually get a high reward for their articles.
However, if there is a user who gets more than 15 SCR in average, but who you feel is doing a great job here on the Scorum platform, please feel free to nominate them anyways. Eventually I will check through all the nominees and accept all candidates who I think are worth of a week of Scorum Patronage.
I will then pick the candidate with the most nominations and accompany him/her for one week. If there is no leader in the nominations, I will select the one who has less SP in his or her wallet.
The blog of the user chosen by the community will be visited by me daily in the coming week and I will upvote one article per day with up to 100% of my voting power, according to length and quality of the post. Hopefully this will generate some more attention and other users will start reading those articles too.
A few more things
You can nominate every writer who doesn't usually get a high post reward. As written above let's first consider users who's last 10 articles get an average of not more than 15 SCR. And to motivate everyone to join the nomination round I am planning on upvoting comments, which tell me why you are thinking that a particular user deserves being supported by me. And in addition, the comment which nominates this round's pick FIRST, will get a another big upvote from me
And I also need the nominees to be writing in a language I can understand, this will be in English or if you are really cool also in German. Unfortunately other languages can't be considered.
To avoid that those articles only consist of a few pictures and link but no substantial content I explicitly reserve the right to reduce the value of my upvote. I want to encourage everyone to stick to level of quality which we all want to see here at Scorum.
Since the question came up before: YES, you can also nominate the same user as someone before you. As more nominations somebody get as more likely is the chance this user will be on top at the end.
It would be great to see the names of writers whose post don't usually get much attention and aren't visited so much. I know there are many outside who really try to bring something to Scorum but who aren't so successful yet. After starting it can be challenging and it might not feel very encouraging, when our post seem to be lost in the big Scorum nirvana.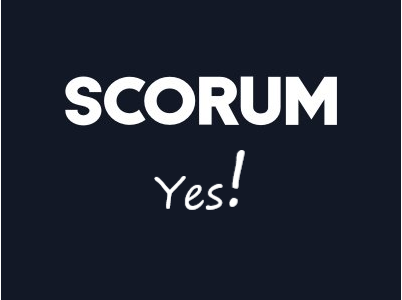 Some last words...
I am still not really sure what to think about the short outage on Hotbit, Steemit etc. It seems there was some massive attack on the web hosting provider cloudflare which lead to many sides being down for a while. It still seems to be a bit fishy to me that I had problems to reach crypto related sites in particular. I wouldn't be surprised if this was some well planned action, but who am I to know.
It also didn't stir up to much dust since the outage was just short-lived and most major sides weren't really affected. But apparantely this wasn't the first time cloudfare experienced such problems, let's see what will be next.
I think we should be aware that the whole Internet is always pretty fragile, what can you do when Scorum is down? I really need to check a back-up plan to connect to my wallet in such situation. Any ideas?
---
Alright, now I will leave it to you to jump into the comments comments and leave some thrilling nomination.
I am curious who you are coming up with this week, and where I am heading next to explore and discover new users here on Scorum.
This said, I am ready to receive your nominations! And please don't hesitate to hook me up when you have questions or if you want to leave some comment or criticism. You can also find me in the Scorum Patronage channels which I am running on the I am Scorum discord server.
I am looking forward to reading from you.
Catch you soon...
Love and Respect !