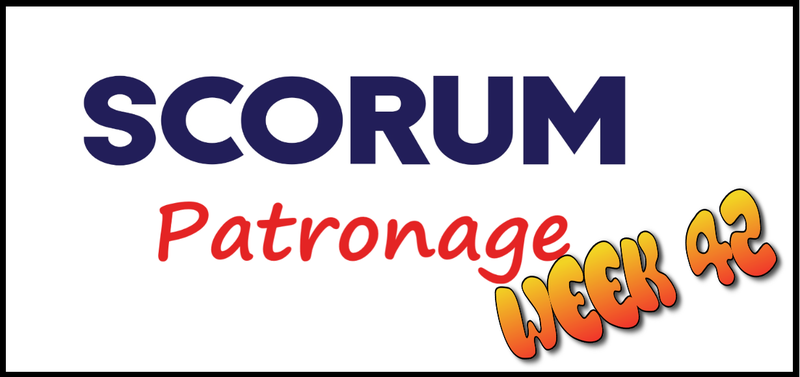 Hello Scorum, what's up?
After not paying to much attention to the Scorum coin price for some weeks I started looking closer again and I have noticed that we are moving into the complete opposite direction as planned and hoped for. It seems we are no aiming for another bottom, even though I rather expected that it can't get any lower anymore. Now we are talking about a Scorum Coin price of less than 0.5 Cent! Damn, does anybody still expects that we can get out of this pitch and get back to the ICO price some day? I don't talk about those regions we were all dreaming about a year ago, when there was still real excitement and hope among us.
I haven't given up yet, but from week to week it becomes harder to feel motivated enough to not give in and call it a day. I am still willing and ready to do my little share to keep things alive but me too, I really need some signs of hope. The dev team is again painfully silent and I have no idea whether they are still working on something. Any news about that?
Thumbs up to everyone who is still writing here, our lines are getting thinner and even though there are still some new users starting here I don't see so much valuable content here anymore. Are we really doomed??
Anyways, we are close to the weekend and I want to run another Scorum Patronage round. As usual we gonna start with the nominations, that's the part where I need you help.
I need you to find another Scorum user who is working hard but who hasn't found a big audience yet. I need you to suggest and nominate those users, and on Sunday I will then choose our winner, which I will assist for a whole week by checking out and upvoting his or her articles. My hope is that hereby we can cast some light on those user's profiles and help him to find some new readers. It is on us to build the Scorum community and this is my humble part in helping getting us connected and linked up. But without your help Scorum Patronage won't work, only together we are strong.
You don't have to do much, just nominate another creative and genuine Scorum user which you have discovered recently. All you need to do is to drop their names down into the comment section. You gonna have time until Sunday when I then choose the winner of this nomination round.
My job won't be finish yet, since from there I will accompany the chosen user for a total of seven days to read their articles and to support them with my upvotes. Which will hopefully help to bring some more attention to their profiles and to encourage them to continue writing quality sport blogs.
But I will not only visit the winner's blog, but in addition give out some big votes for the person who nominates this round's winner first. Plus I will also leave some upvotes on every genuine nomination or comments. Let's see if this will eventually bring some more people onto joining the nominations.
If you want to see the last winner's announcement, please follow this link:
https://scorum.com/en-us/scorum/@sport-frei/scorum-patronage-week-41-the-community-has-spoken

Nominations for WEEK 42
This gonna be the forty second round of Scorum Patronage in 2019. I usualy ask you a very simple a question:
Which user here at Scorum deserves a little attention and should be supported by me for a whole week?
Please nominate me some Scorum users who need some support or some initial boost. I am thinking about all those new members of our growing and creative community but also about everyone else who is having a hard time finding its place here on Scorum.

It is not so important how many Scorum Coins or Scorum Power somebody has in its wallet, I would rather like to focus on everybody's post reward. Let's try to find those users who don't usually get payed out big, but still try to provide some interesting and creative content. I will not set any limit anymore, but rather decide case by case and have a look on the candidates whole history.
As I said on Sunday I will choose the nominee who gets the most nominations and declare him or her to our winner of the week. If there is no leader in the nominations, I will choose the candidate who has less SP in its wallet.
I will then visit the blog of our chosen one on a daily basis to read and upvote one post a day for a whole week. Depending on quality and content I might use up to 100% of my voting power, however I strictly reserve myself the right to upvote with less or even to refuse a vote, when I feel an article doesn't live up to the quality level I would like to see here on Scorum.
Hopefully my assistance will help to bring our beneficiary into the spotlight and get his or her posts exposes to a bigger readership.
A few more things...
Important is that you our candidates write in a language I understand, therefor I will consider articles written in English or German. Sorry, other languages can't be accepted.
And of course you can nominate the same candidate as someone before. As more nominations somebody get as more likely is the chance this user will be on top at the end.
The idea behind this initiative is to help writers who are not usually standing out in the spotlight and who don't get so much attention. Starting to blog here on Scorum can be challenging in the beginning and I would like to assist those who do have some trouble to get started and who could really be in need of some encouragement.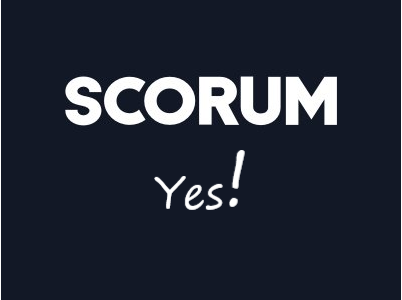 Some final words...
Not sure how you have been feeling recently but every week I am getting more tired and exhausted. Somehow my sleep is just not efficient at all and in the morning I wake up and wish I had some more hours to rest before I need to get up. I usually get home late and don't have so much time to come down and relax before I have to call it a day. When I then try to sleep my head is still full of thoughts and unsolved things I have been working on during the day and my brain is still working on full speed. That makes my sleep rather shaky and more like a roller coaster ride than an relaxing experience. And there are so many disturbances during the night as well. Sometimes the neighborhood starts early and walls here in Japan are so thin that I can easily hear what is going on outside. And when it becomes time to get up I feel like I haven't slept at all. But then another day full of task will just wait for me to keep me running all over the places.
Fortunately I still have some days where I won't be so busy and where I can just sit down for a moment to breath. But I have to commit that I have become to reliant on all those digital good like PCs or smartphones that my "free time" doesn't really give me the chance to switch off the lever and to take a real break. Always in action under pressure, that it what our society has become. It doesn't necessarily has to be a bad thing, but I really need to find a way to get away from everything and clear my mind. But since I also have to share my private life I hardly ever have some time where I can just be myself and stop caring about everything around me. However the first step is awareness, now I can work and fixing what is wrong and on improving the situation. I know that life is wonderful and a unique chance for all of us so I want to enjoy my time here on this planet to the max and share some joyful moments with as many people as possible. Therefor I am still full of hope that things can be improved and we will see better times soon. We are on the right way, let's just hold on and keep our heads up high!
Enough said, I am ready to receive your nominations! Don't be shy, just bring them on folks!
For questions or comments please hook me up in the comments as well. In addition you can find me in the Scorum Patronage channels which I am hosting on the I am Scorum discord channel.
I am hoping to reading from you soon!
Catch you later...
Love and Respect !