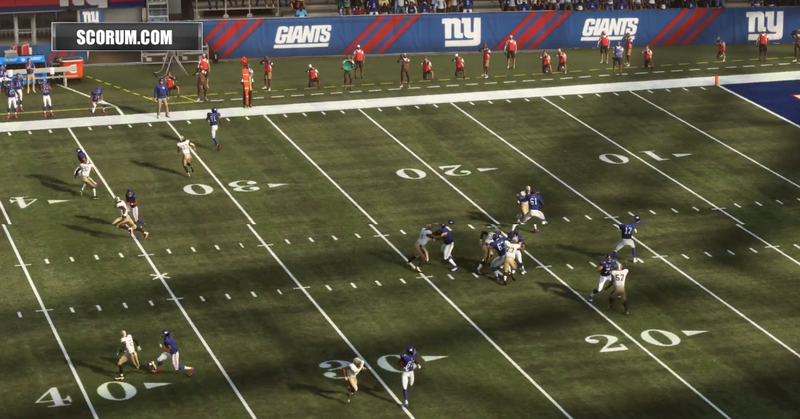 Pimping Scorum

If you're not already aware, BRO Sports hosts the BROCFML which is a Madden Connected Franchise Mode League that pays out a 1,500 SCR Prize Pool and plays a few times during the American Football season.
BROCFML is completely modded because simulation Madden out of the box is utterly horrible. So a lot of people have spent a lot of time modifying almost every aspect of gameplay from pass trajectory, to how running backs hit the hole, tackles, play calling, images, uniforms and just about anything else you can think of ... it's been modified!
Today I put a Scorum.com advertisement within the game so it shows up on my livestream which runs most of the day since we have 10 BROwners in the league and I try to knock out 1 weeks worth of play each day.

This means that the Scorum.com URL will be shown to nearly 1,000 viewers on Twitch (and growing) on a daily basis. As our custom Mod progresses I'm adding a little more each day and eventually I would like to have a Scorum logo on a field and on the fields sideline advertisements and jumbotron.
Currently the Scorum.com URL is displayed during every highlight, which are also clipped into small highlights which are viewed even more often on Twitch. Here at BRO Sports & Gaming Network we're doing all we can to promote the Scorum brand for the userbase and investors, so be sure to tell your friends to check us out at BROCFML.com or Twitch.tv/brocfml!
Thanks!
Tuck - General Monkey @ BROSGN
---
BROSGN.net - The BROsino : Provably Fair Free Casino!
Lucksacks.com - Home of the Scorum Poker League!