The professional volleyball club of the Italian Men Superlega starts the pre-season training program.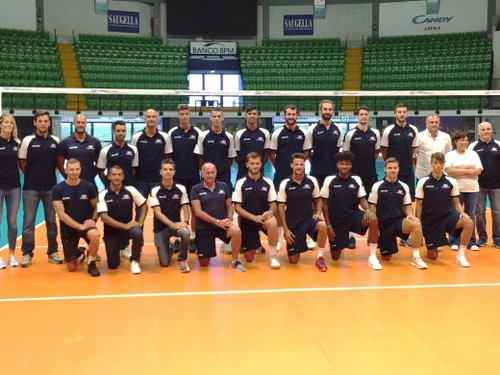 The pre-season workout for Vero Volley Monza has begun this morning at the Candy Arena in Monza. The first men's team of the Consorzio Vero Volley, headed to the coach Fabio Soli, has in fact begun the program of approaching the sixth consecutive adventure in the highest category of national men's volleyball that will start on Sunday 20 October (6.00 pm) in the derby against Allianz Milan.

For the players this morning there was a presentation meeting with staff and experts, while in the afternoon, after the first tests with the athletic trainer and the anamnesis with the physiotherapist, the first session of weights was set in the gym of the Monza plant.
Motivation, determination and a great desire to get back to work: these are the clear objectives that appeared on the faces of the athletes.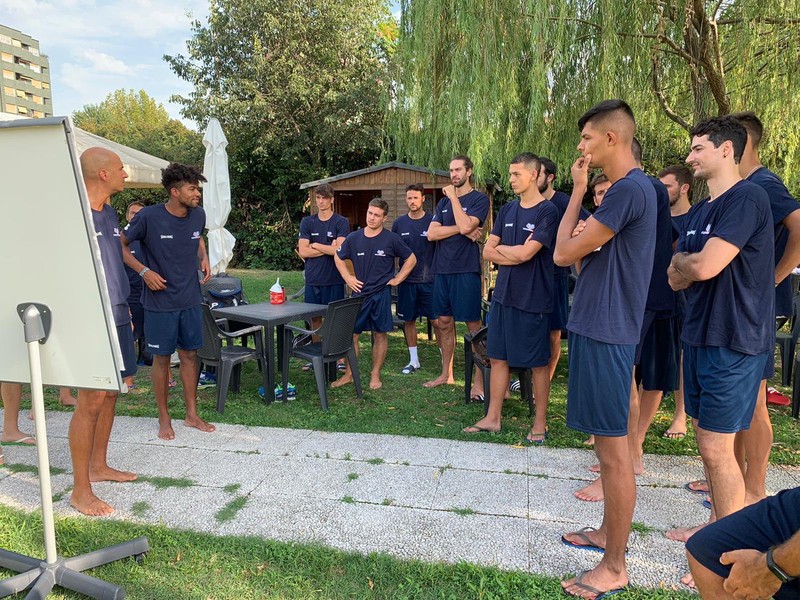 The team Vero Volley in these first weeks of preparation will have to train without athletes engaged with their respective national teams at the European Championships, namely the Bulgarian central Viktor Yosifov, the Czech spiker Donovan Dzavoronok and the opposites Bartosz Kurek, Polish, and Paul Buchegger, Austrian. So present this morning there were the setters Santiago Orduna and Tomasz Calligaro, the central ones Thomas Beretta, Gianluca Galassi and Gabriel Dimitrov, the spikers Yacine Louati, Marko Sedlacek, Riccardo Capelli and the free Riccardo Goi and Filippo Federici.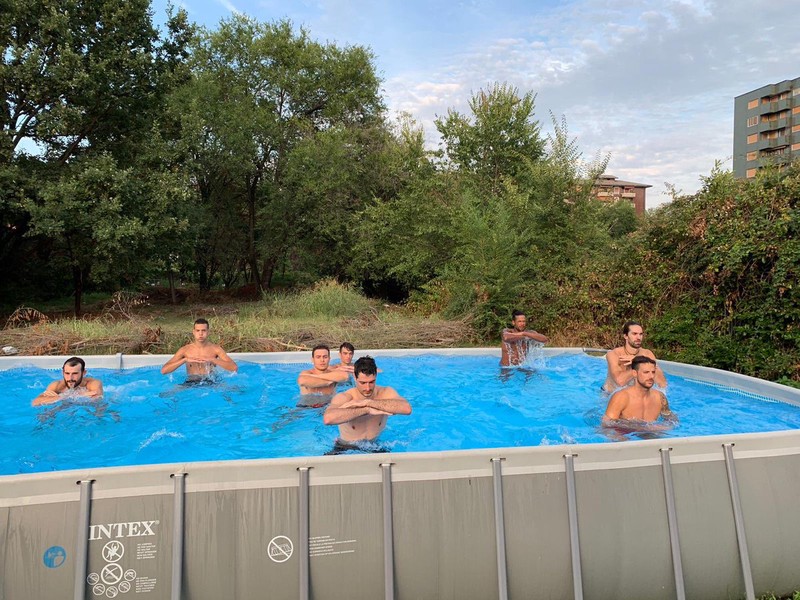 In this first week of work the program of the Monza team includes two sessions a day, with the morning dedicated to the field technique of the Candy Arena and the afternoon, except Friday, which will be a rest, to alternating work between beach volleyball and swimming pool at the Milan Open Beach Centre.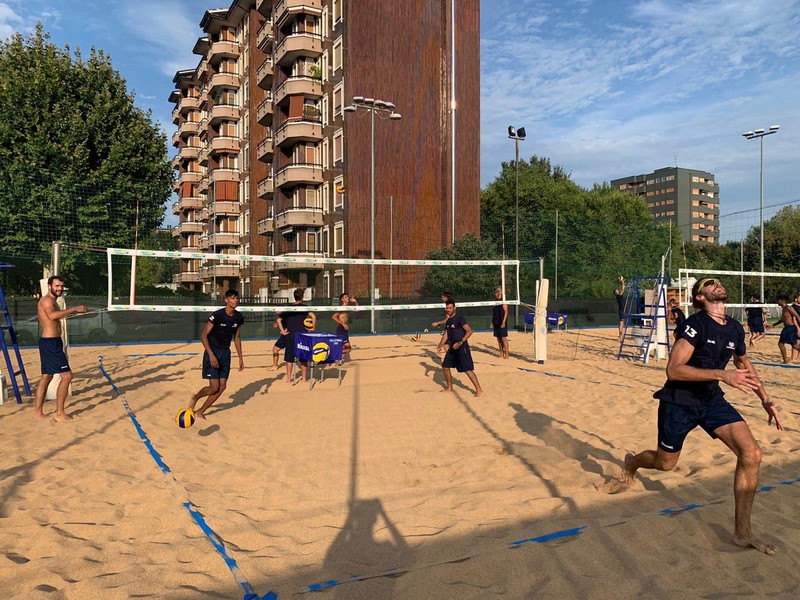 THE OFFICIAL TRAINING PROGRAM (20-25th August)
Tuesday 20 August
15.00 - 17.30 Physical tests
18.00 - 20.00 Weights
Wednesday 21 August
10.00 - 12.00 technical training
5.30 pm - 8.00 pm Beach volleyball + swimming pool
Thursday 22 August
9.30 - 12.00 Weights + technical training
5.30 pm - 8.00 pm Beach volleyball + swimming pool
Friday, August 23rd
Free
Saturday 24th August
11.00 - 13.30 Weights + technical training
5.30 pm - 8.00 pm Beach volleyball + swimming pool
Sunday 25th August
9.30 - 12.00 Weights + technical training
5.30 pm - 8.00 pm Beach volleyball + swimming pool
THE ROASTER FOR THE SEASON 2019/2020
1 Bartosz KUREK (Opposite)
2 Gabriel DIMITROV (Middle)
3 Tomasz CALLIGARO (Setter)
4 Donovan DZAVORONOK (Spiker)
5 Santiago ORDUNA (Setter)
6 Filippo FEDERICI (Libero)
7 Yacine LOUATI (Spiker)
10 Riccardo GOI (Libero)
11 Gianluca GALASSI (Middle)
12 Viktor YOSIFOV (Middle)
13 Thomas BERETTA (Middle)
14 Riccardo CAPELLI (Spiker)
18 Paul BUCHEGGER (Opposite)
77 Marko SEDLACEK (Spiker)
STAFF VERO VOLLEY MONZA 2019/20
Head Coach
Fabio Soli
2nd Coach
Luigi Parisi
Assistant Coach
Giuseppe Ambrosio

Scoutman
Luca Berarducci
DOCTOR
Carlo Maria Pozzi
PHYSIOTHERAPIST
Cesare Zanardi
ATHLETIC TRAINER
Silvio Colnago
TEAM MANAGER
Francesca Devetag
SPORTS MANAGER
Claudio Bonati