Ah, tennis… You know, that sport you won't see at BetScorum — ever! And even if you do, you will again have to watch Djoković, Federer and Nadal!
The hardest professionals of this sport are now hitting the ball over the net in the leftovers of Australia, caught between the catastrophic fires and fake news about "deadly Chinese flu virus". What a fun! I mean, can you imagine anything more fun? You can? What? Oh, yes, you mean hunting for that escaped retiree? Did he escaped nurses from the retirement home again? Yes, he is! And he again rams into Novak Djoković, like… how many times before? 49? It is their jubilee in Australia – the fiftieth match! Djoković is spending more time only with his coach, Rafel Nadal, and maybe his wife. I mean Djoković's wife, not Nadal's. Those hunting nurses could learn something from Roger's behavior. They do not have to search for him anymore – they simply can set an ambush at the court where Djoković plays!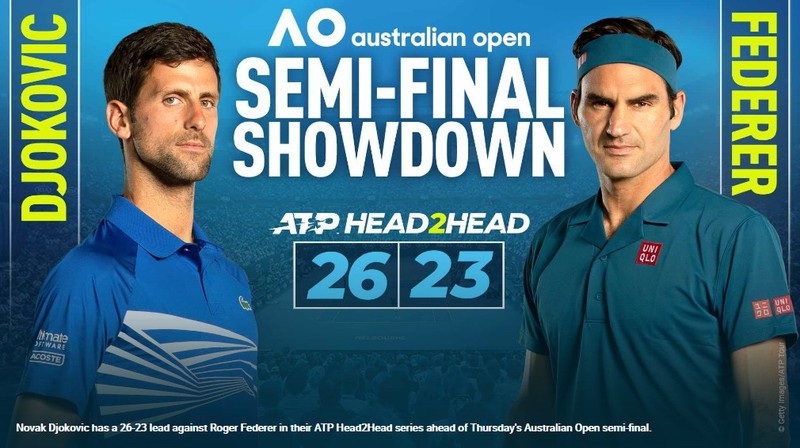 Okay folks, let's have some understanding for the old man. He has four children and demanding wife to feed. What else can he do? Join pension protests in France? Tough luck. Playing with Djoković is a bit less painful and bit more profitable.
.
Now, as every betting fan, you may be interested in a heavy statistics for this quarter-finals. Like for example the fact that Djoković leads Federer 26-23 in their 49 matches, 10-6 at Grand Slams, and 3-1 at AO. More of it you can find here… and here… and also in the mugshots…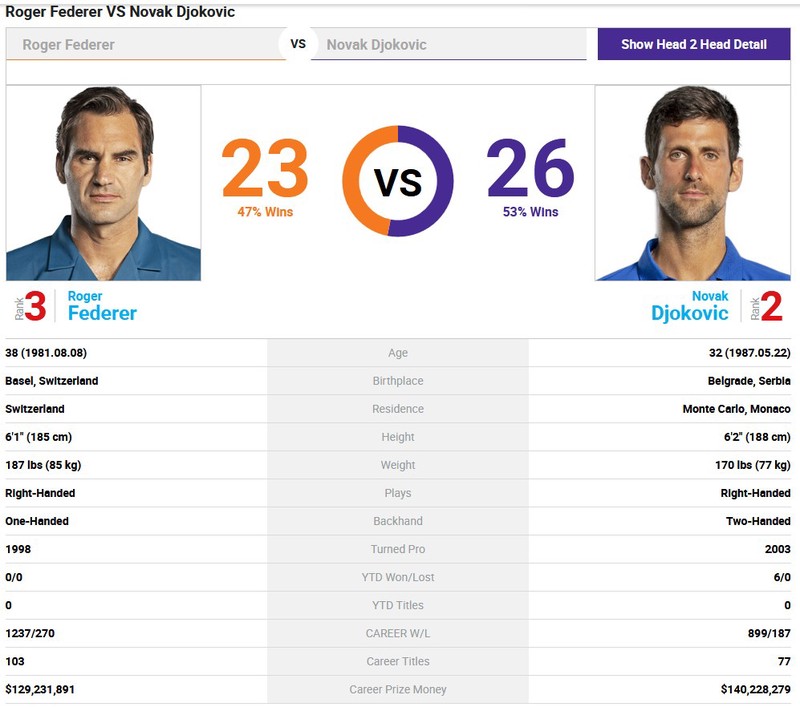 But really, who cares for the stats? We have to look for a decent odds. Can't find it at money line. Bookies really doubt gerontology advancements. Top odds for Djoković goes from 1.12 to 1.15. As much as it is predictable, it is not profitable. Betman will have to take something else. And after a long and winding search… we've got it!
This is Mozzartbet bookie, but you may find better odds somewhere else. You will ask why is Betman risking so much? Because he knows Djoković is well-bred guy who respects much older persons and is not doing usual throwing of elders under the bus, or train, or in the retirement homes… He will give him a set for the old times sake. He knows how the old man can get emotional when he loses.
.
Betman also wonders will this tip qualify for the Scorum Loyalty Program (not only) for tipsters… I mean, if it is not only for tipsters, why it couldn't be for tennis tipsters as well? Are we going to the discrimination amidst another SCR depression?
Have you saved a kangaroo or koala today?