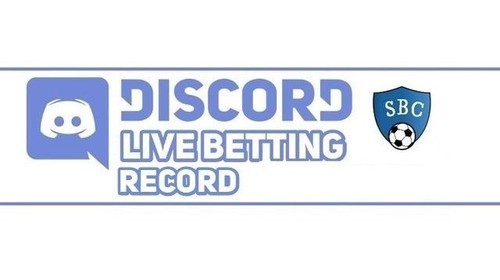 The regular season is already 33% complete and the international break as always is a good time to look back at some on the live bets shared on the SBC Discord keeping close track of the results.

---
Discord Channel Update
The live betting section has by far been the most active channel on the SBC Discord Server and a fun place for anyone who is actually into sports betting. If anything, the community on Discord feels much more genuine compared to Steemit/Scorum as there is nobody there just for the upvotes. So thanks for everyone who is actively getting involved!

The increased activity makes it much harder for those who mostly want to follow some of the live-bets. So it feels like a good time to take the next step and we've created a separate Live-bets channel which will serve just for Bets Only.

To this point, I have pretty much been the only one who properly keeps a record on the Live bets that I officially recommend. These will all be moved to the live-bets channel while I will continue to share many smaller positions I get into without keeping track of those results in the live-betting-chat channel.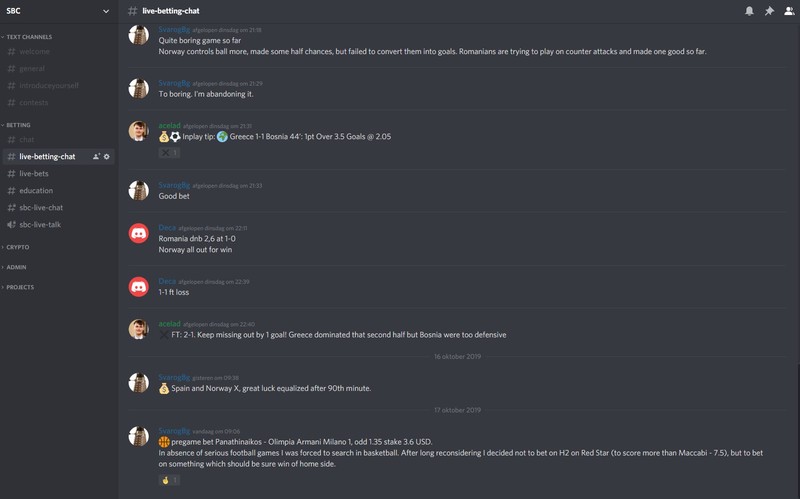 ---
New #live-bets Channel Rules
This channel can be viewed by everyone in the Discord, but you need to have proven first in the regular channel that you can post bets using a proper format (Similar to myself and @acelad) and keep an updated record on them to have posting rights. The idea is also to only have people post there that shows signs of being profitable and it should all be done in a responsible way so no fake odds, crazy chase stake systems and so on. Just post what you take the moment you take it and hold yourself accountable for it. The main reason for sharing your live bets should be for yourself as a tool to stay focussed and create more discipline, that's it.
If you are interested in joining just give me a shout on Discord!

---
Season 2019-2020 Week 7-10
I do manage to get in at least a couple of live bets each week. I do take them first on copytip where everyone who wants can follow them automatically. This will at times give matches with a goal or a corner before I'm able to get them out on Discord. (there was 1 last month 'over 9CK' which ended up winning on Copytip). On the other hand, it is impossible to take live bets with a high push probability on Copytip because of the turnover fee. I will include these in the SBC Discord Live bets.


The last 4 weeks produced 12 Bets making +2.264 units profit good for +18.87% ROI and the good run this season continues. At some point, it's inevitable for things to turn around with results regressing to the mean. Long terms everything still looks extremely healthy betting wise though so I'm just going to continue doing the same thing I have been doing these last 2 years.

---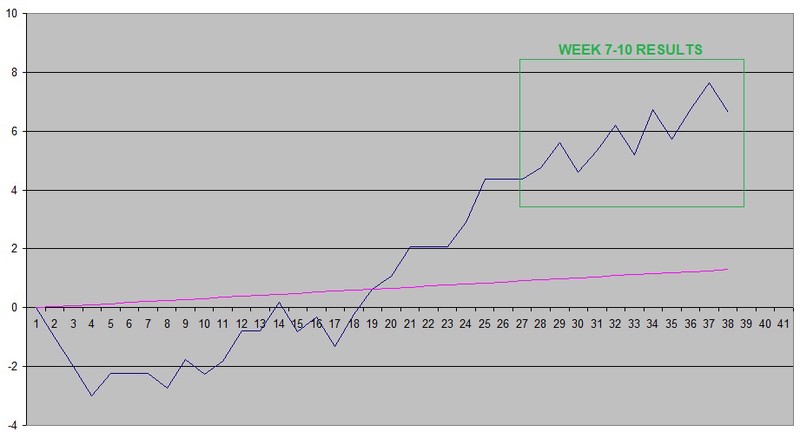 Previous Live Results Roundups
Week 01-06 | 25 Bets | +4.365 Units Profit | +17.46% ROI
Week 07-10 | 12 Bets | +2.264 Units Profit | +18.87% ROI
2019-2020 Live Results | 037 Bets | +6.629 Units Profit | +17.92% ROI
2018-2019 Live Results | 254 Bets | +14.221 Units Profit | +5.60% ROI
---
Feel free to join me and the others in the SBC Discord for more live betting this weekend when the International Break is over.