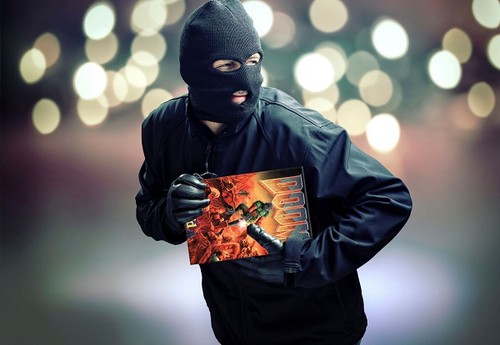 Hello everyone! This time I want to talk about an issue that has become almost natural and very up to date: videogames unauthorized copying. 'We are only two years away of video games impossible to hack' said chinese cracker group 3DM in 2016 when they considered their campaign against DENUVO's anti-hacking system to be dead after it caused too many headaches to their clandestine informatics circle when trying to crack the game "Just Cause 3". Nevertheless, it was only a few days ago when new Capcom game - Resident Evil 2 Remake - crack was available only two days after market released. Proving that 'if something is clear is that there is no system to the date that has enough capacity to be considered 100% anti-hacking' as Reinhald Blaukovitsc DENUVO's CEO said.

And this has become sort of an endless race in video games world to grasp a bite of gaming joy for free – we'll talk about whether is positive or negative later – but, now in context, I'd like to clear up that videogame cracking isn't necessarily related to current systems failures or –sometimes – incomplete work. This piracy sea had its origin several decades ago, stay with me if you want to know three ways in which developers laughed at cracked games players in classic games.
# 1 Metal Gear Solid: Call Meryl!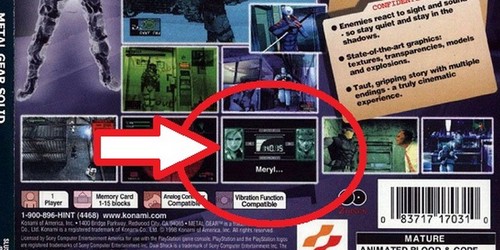 In my opinion, MGS is without doubt one of the most famous video game franchises ever. Its incredible story and varied mechanics in every delivery allowed Hideo Kojima to mark a milestone that will last for generations. And as sugar to ants, this huge success attracted illegal crackers attention – take in consideration that in the 90's it was a bit easier for them to access to CD-ROMs, data management and rapidly improving Internet connection that allowed them to reach largest crowds for games illegal distribution. However, Konami sure laughed for several months of these players because they implemented a stage where the player had to contact Meryl by radio through a radio frequency inside the official case to overcome the level. Keep in mind that if you didn't have the frequency, testing one by one was a real headache and by the time Internet access was limited. Funny, isn't it?
# 2 Loom: Access book.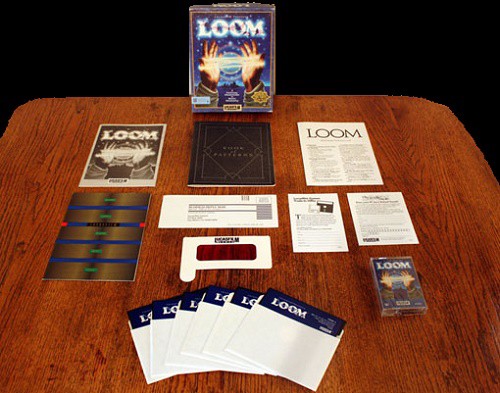 Instructions books have been dwindling to near extinction over the years, but there was a time when the games came loaded with tons of additional material that was a delicacy for collectors. A great example of this is the Magic 'Loom' Book of Patterns included inside the official case necessary to write down spells and to solve patterns required on the screen so the game would continue normally. Maybe at the time it as a puzzle for us, but who would say that this type of stage was kind of like a mix of developers' hate with virtual elegance.
# 3 DRM Lenslok: coded chaos.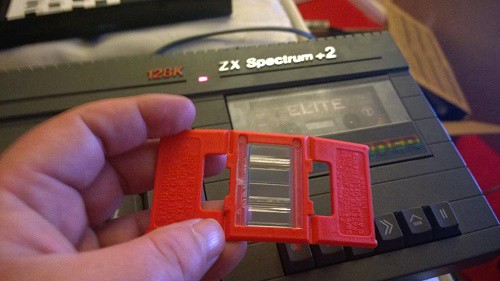 Here's a clear example of how an anti-copy system can turn against your legitimate users: infamous Lenslok. This system, integrated as 'Elite' in some of the 80s computer titles, consisted of a piece that had to be placed directly on the screen to decipher a code that was otherwise illegible. This code was necessary for the game start, but the problem arose when certain monitor's calibration -particularly those very large or very smalls- prevented the device to work properly. It was a pill hard to swallow even to the original game users.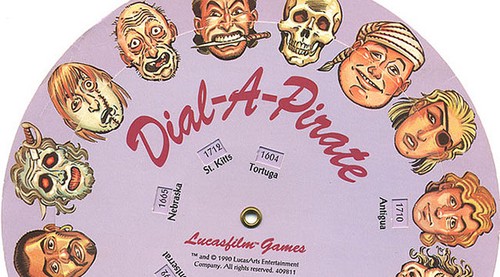 This wonderful graphic adventure game had a simple and effective –but not exclusive- mode of protection. This Dial-a-Pirate is famous because the idea was very simple: to be able to start the game, it was necessary to turn the roulette until the similar combination to the pirate appeared on the screen and then introduce the year that appeared. Nevertheless, no anti-hacking method is infallible and this was no exception. Very soon, it began to circulate photocopied versions of the roulette that solved the enigma without problem. It's funny to think that nowadays is as simple to hit Google and the rest we already know.
Did you knew about this or happened to experience any of these anti-hacking systems? Leave a comment to let me know which one gave you some headache.
Sayonara, my geeky crew.