Here are some @acehchannel analyzes based on statistics for the match between AC Milan vs Barcelona 05 August 2018 - ICC Cup.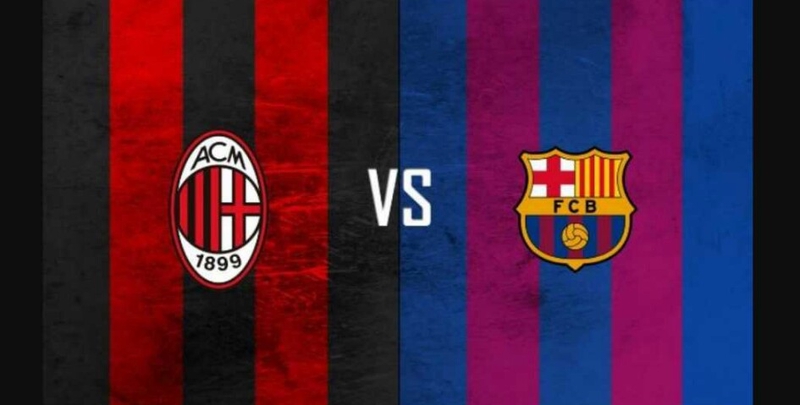 AC Milan face Barcelona in their last ICC 2018 match in California, Sunday (5/8) morning at 07:05 WIB.

AC Milan play the last match of the three ICC 2018 matches on Sunday morning, and this will be their last match in this tournament. AC Milan certainly expect better results after swallowing two defeats against Manchester United and Tottenham Hotspur.

None of the two teams won the ICC match in 90 minutes, although Barca claimed a penalty shootout victory for Tottenham Hotspur on Saturday. Milan's only points come from a penalty shootout defeat against Manchester United.

Both teams traveled to California after losing a lot but will try to end their pre-season tour in high spirits. Barcelona suffered a 4-2 defeat at AS Roma on Tuesday, and on the same day Milan lost 1-0 to Spurs in Minnesota.

Match Statistics of AC Milan vs Barcelona:

Barcelona have scored two goals in two ICC 2018 matches.
The La Liga champions have scored two or more goals in 10 of their last 11 matches.
Barcelona have scored at least two goals in eight of their 12 ICC matches since their debut in 2015.
Barcelona, ​​Ernesto Valverde, was fortunate to be able to give all their main players valuable playing time in their pre-season schedule. One of them, Arthur, scored a superb goal on his debut against Tottenham, center-back Clement Lenglet began to carve out his position in defense, and Malcom gave the manager the impression of his debut against AS Roma.

Milan are in good team spirit after an agreement was agreed to bring central defender Leonardo Bonucci back to Juventus, with Gonzalo Higuain arriving at San Siro on loan. Unfortunately, neither Higuain nor Caldara will be in the US to make an impact in the match against Barcelona, ​​where manager Gennaro Gattuso will try to lift the morale of his troops despite uncertainty over his own position.

Score Prediction: AC Milan 1-2 Barcelona.

So and thank you that's my own prediction AC Milan vs Barcelona.
Thank you for visiting my blog, may be useful for us all.Do not forget voting, commenting, sharing! Greetings success for you all.