It is not necessary to clarify what the fail is.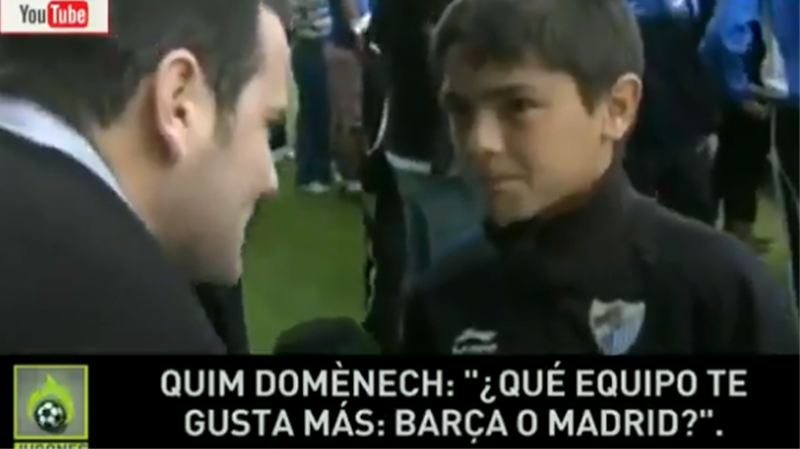 The 19-year-old rookie of Real Madrid, Brahim Diaz, confidently said at the presentation that his childhood dream had come true.

"Today is the most important day in my life. I joined the club in which I dreamed of performing since childhood, " - Brahim said at a presentation in Madrid.
But the journalists of the program El Chiringuito de Jugones unearthed a video from which the image of Diaz was bursting at the seams.
Which team is better: "Barcelona" or "Real"? The reporter asked little Braim.
- Barcelona.
- Who is your idol in football?
- Messi.
- Which of the players can you compare?
"It makes no difference to me, but if with Messi, it is very good," - said the boy, slyly smiling.