American kit manufacturer Nike has failed to fully redeem itself with its England kit for the FIFA World Cup 2018, following the disastrous design at Euro 2016.
A football kit is sacrosanct among fans of the game, and more often than not, it is best to follow traditional colours and design.
Nike, who has been manufacturing England's kits since 2013, bore the burn of fans' criticism for the non-traditional design at Euros. The kit manufacturer has gone back to basics this year and has produced a minimal kit, which is a huge improvement on the 2016 kit. However, a lot of fans have called the kit expensive and boring.
A look at England home and away kits for World Cup 2018
The new England home kit consists of a white shirt, blue shorts and white socks. A small star above team crest signifies their success at the 1966 World Cup. The away kit will have red shirts and socks with white shorts. A rosette exits on the inside of the jersey, and squad numbers have been moved from centre to the are below the crest.

Reaction to the new kit
The new design has drawn mixed reaction from the fanbase on social media. Some fans seem to like the minimal approach while others have criticized Nike for the lack of innovation. However, it has been termed as a huge improvement on the Euro kit. A lot of fans have also blamed Nike for the expensive price of the kit.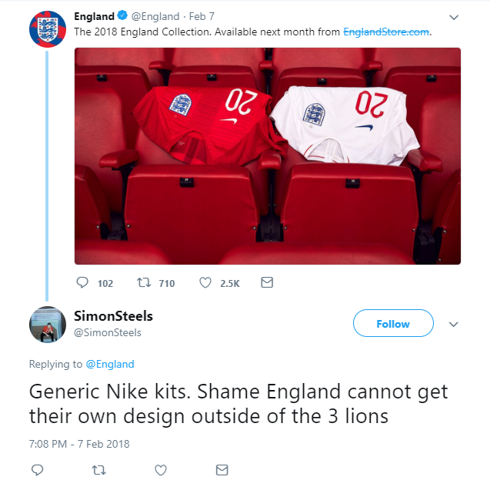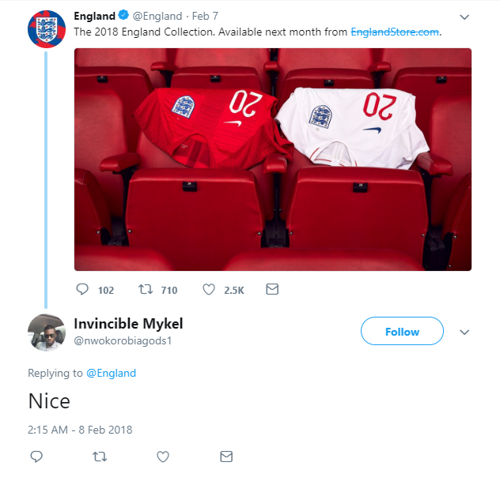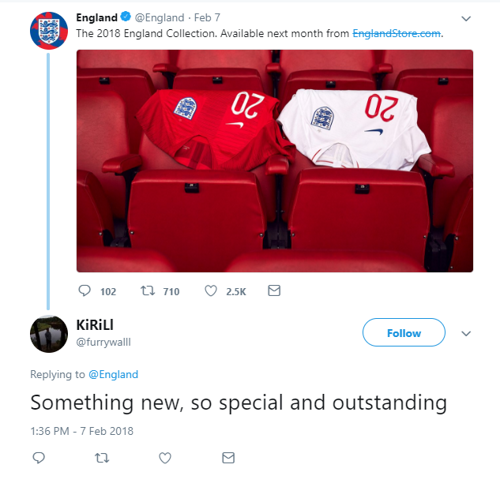 Price of England World Cup kit
Adult Men/Women
Nike Freedom version of both home and away adult jersey is available at £64.95 at the official FA store. You can buy shorts at £29.95 in the online store and socks an additional £14.95. Therefore, the entire adult kit, men or women, costs £109.85.
The Vapor variant is even more expensive and you can shop the entire kit at £159.89.
Junior
The Nike Freedom kids' jersey is available at £51.95, and the Vapor jersey at £64.95. Junior shorts will cost an additional £19.99.
Child and Infant
The mini kit, suitable for age group 3-8, costs a total of £39.99, and the Infants kit is available for £39.95 in the FA store.
Nike has also released a new training kit for England, and according to some fans, Nike has done a much better job with the new training top.
Cheaper Alternatives
A little research on the Internet reveals that some third-party sellers such as Sports Direct are giving discounts on a range of products. For example, both home and away adult jerseys are available at £54.99 as compared to their official price of £64.95.
Verdict
Nike has certainly rectified its old mistake, but the new jersey is not a universal-winner. However, any kit is as great as the team wearing it. If the Three Lions manage could produce some memorable performances in Russia, this kit will be well-remembered in the future. Otherwise, this kit will become another reminder of England's consistent failure at major tournaments.
----------------------------------------------------------------------------------------------------------------------------------------------
My other publications about World cup kits: