Hello everyone!!
Football is one of the most popular sports in the world which is really enjoyable. Football popularity is increasing day by day due to its great entertaining source. We all has enjoyed watching this sport as there are many amazing games that we can see. The football is an itself source of entertainment to all the people in the world. Football is loved by everyone in the world as it is one of the most enjoyable sport that exist in now. We all enjoy all the matches of football as they are thrilling and really exciting too as anything can happen in any part of game. Football is my favourite sport and i bet that it is favourite game for others too in the world.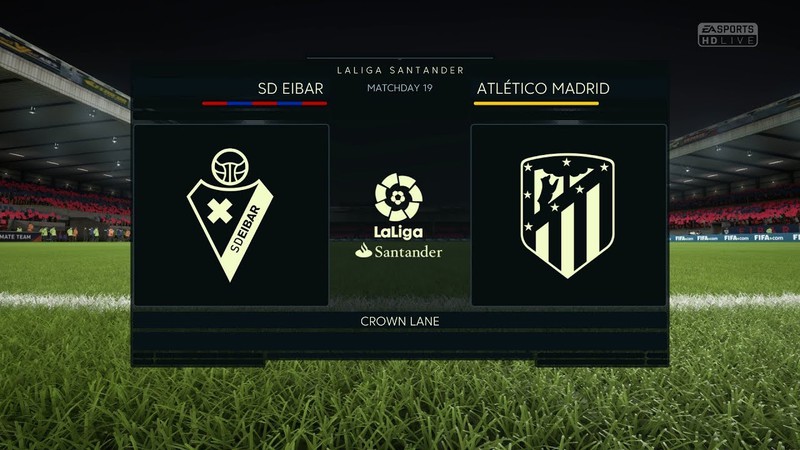 As there are some amazing matches that were taking place. And tomorrow is a great match between two of good teams in La Liga that we wanted to see to enjoy. This match is between Eibar and Atletico Madrid. Eibar and Atletico Madrid are the teams which have some great players and they are equally matched team. This match is going to be good match but it may be one sided match too. Let's talk about the both Teams and their details.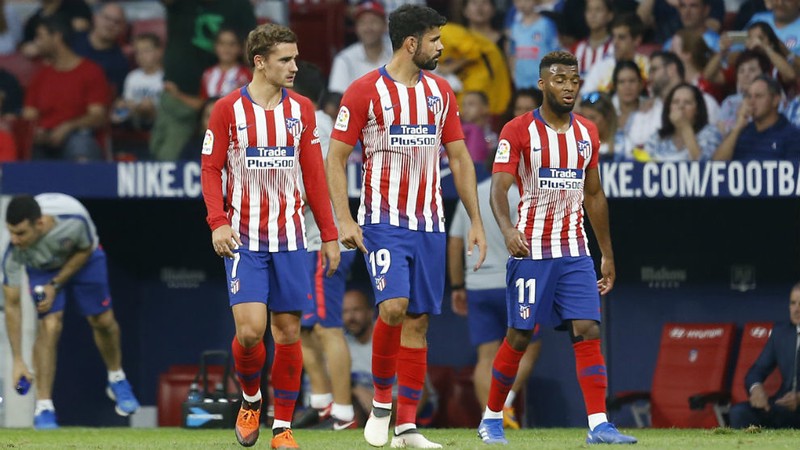 Atletico Madrid is one of the best team of the La Liga who has been great team in their previous matches. Atletico Madrid have been giving their best performance and playing the games with all they have got and have won many matches. Atletico Madrid has great lineup and has one of the collection of finest player who has been delivering many wins to this team with has been great. They had been also improving their game by every match they play. Atletico Madrid is one of the best team and has great player who has mark their name all over the world with their game. Some amazing players are Antoine Griezmann, Alvaro Morata and Diego Costa. Atletico Madrid is one of the strongest team as well as defense is also great. Atletico Madrid was team that was established in 1903 about 115 years ago . Atletico Madrid is at the second of the table and had won 19 matches, draw 8 matches and had lose 5 matches. Atletico Madrid is is great team who is at the second of table and has got 65 point and they have been doing great in their matches.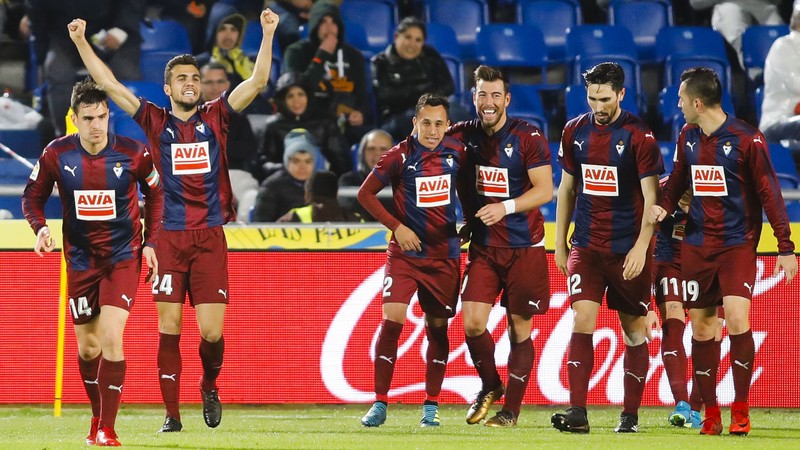 Eibar is one of the great team who couldn't do much in the previous matches due to many problems like weak lineup and also weak defense. But this team can improve by bring some changes in the lineup and game with that they are playing. Eibar has great potential. But to win this match too the match with Atletico Madrird is going to be really hard as they are one of the weakest team in La Liga. Eibar was a team that was established in 1940 about 78 years ago and it is also a new team. Eibar has some of the great player who has been a great in their matches. They are Joan Jordan, Sergi Enrich and Jose Angel Valdes . So in Eibar there is great players who have great potential to win matches. So, this team can change it's game and win this match if their are some amazing game done by them. Eibar has won 9 matches, 13 draw matches and 10 lose matches. So, there are really high chances that they would lose this match.
Atletico Madrid and Eibar are both strong team but Atletico Madrid is stronger than Eibar. In this match be won by any players who can do their best. It would be really interested to see who will win this match. Both teams have great potential to win this match and it will be great to see. But only team can win this match and i think Atletico Madrid will win this match with the score of 2-1 So let's enjoy the match and have fun while watching it.

Thanks For Reading My Post.
Hope You Enjoyed Reading.
Be Happy and Enjoy Life.