Hello everyone!!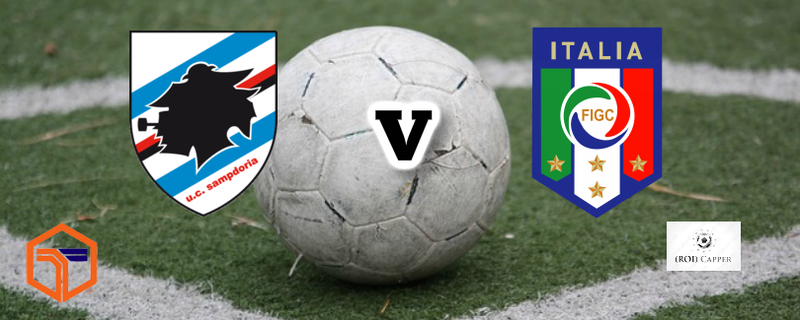 Football is a a i really amazing sport that i really love and love to write a post about. Football has great thing to offer to us as it entertain us a lot and football is a sport which entertain all of us. Today i am going to tell you about an amazing match that will take place today. This match is between weak and good team in Serie A. This match is between Sampdoria and Chievo. Both teams are good team but they are struggling throughout this season though Sampdoria has a lot better record of wining than of Chievo. But in football anything can happen. So, it is going to great match too. Let's know both teams more better through this post.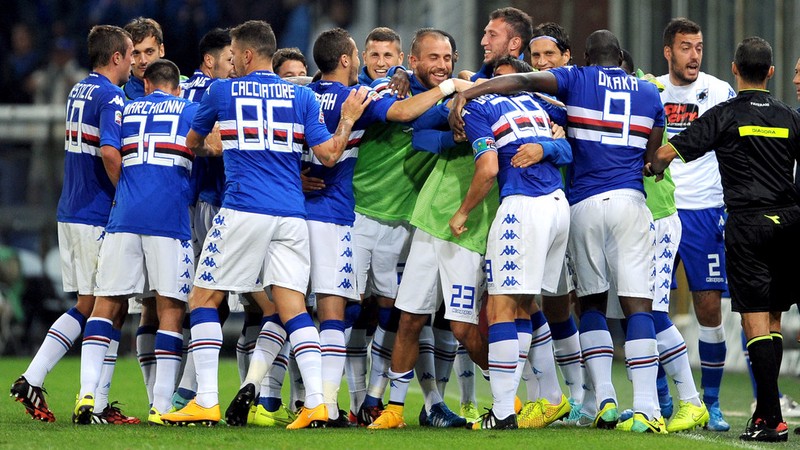 Sampdoria
Sampdoria is one of the great team in the Serie A. Sampdoria had been great and couldn't do much in the previous matches due to many problems in their game. So, some changes in game is need to play better. Sampdoria has great potential to win this match against Chievo. This match will be won by Sampdoria. Sampdoria win is going to be really hard as they are one of the weakest team and had lost many games. Sampdoria is a great team that started playing in 1946 about 72 years ago and it is also a new team team. Sampdoria has some of the great player who had been delivering wins to Sampdoria . Some amazing players are Fabio Quagliarella , Joachime Andersen and Gregoire Defrel. So, Sampdoria have some amazing players who have great chance of winning this match. So, this team can change its game by some things. This win is really important for Sampdoria and Sampdoria have to improve their game. Sampdoria had won 14 matches, 7 draw matches and 15 lose matches and has got 49 points. So, there are really high chances that Sampdoria would win this match.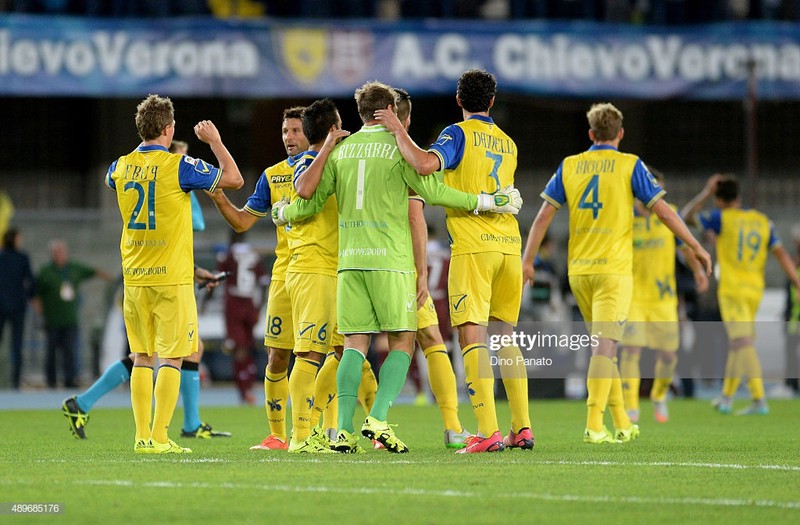 Chievo
Chievo is one of the weakest team in La Liga. Chievo is a team who hasn't been doing well in their previous matches and lost almost all the matches. Chievo is a team hasn't been improving in their matches and still is a weak team. Chievo have good potential and there are some good player in the Chievo like Sergio Pellissier, Stefano Sorrentino and Emanuel Vignato. Chievo was a team which was established in 1929, only 90 years ago. So, it is really new team . Chievo is at 20th place with 15 points. So, Chievo is still weak and had really poor performance. Chievo won 2 matches, 12 draw matches and 22 lost matches. So, overall performance is poor but they could have done more better to win matches. Chievo had a long way and they are one of the weakest team and need improvement. And any team could do a lot better if they try and win any hard match as this is football and anything can happen in any part of the game.
Sampdoria is good team and Chievo is a weak team but Sampdoria is a way ahead than Chievo. Chievo vs Sampdoria is going to good though but Sampdoria has more chance of wining than Chievo. It would be really great to see who will win this match as they good teams too. Both teams have good potential to win this match and it will need a lot of improvement for Chievo to win this match as they are weak. But only team can win this match and I think Chievo will lose this match with the score of 0-2. So, Let's enjoy the match. Let's enjoy the match tomorrow.

Thanks for watching my video.
Hope you liked it,
Be happy and enjoy life