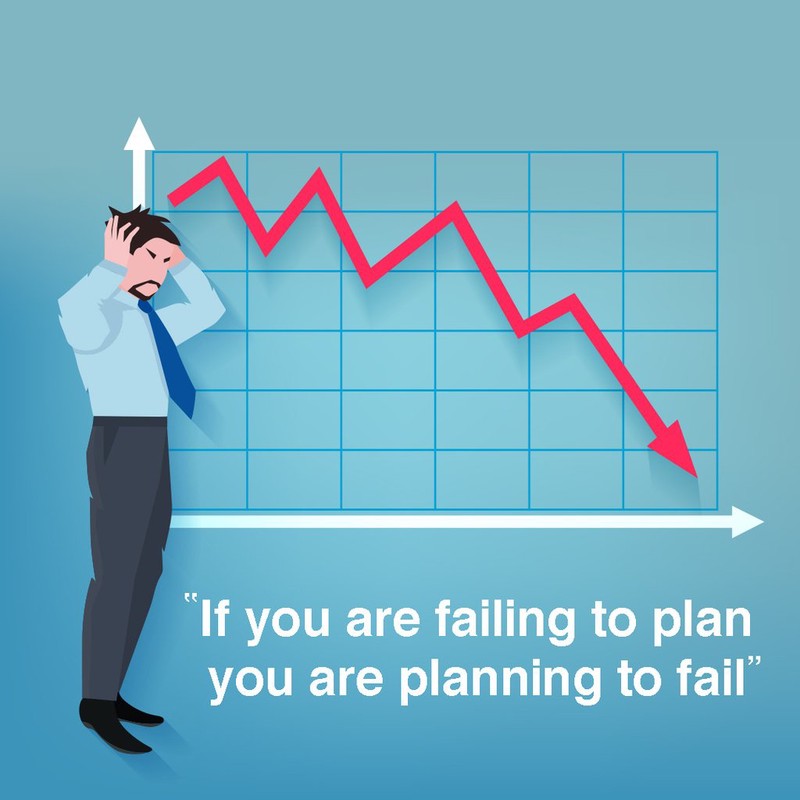 When you think of the last time Arsenal won a league trophy, you tend to remember your birth date, just to be certain you were already walking the surface of the earth when it last happened.
This is my entry for the weekly Happy Moan-day contest overseen by @Pete. Are you an abandoned "I" in the middle of a sentence on Scorum, are you seeking to gain recognition, are you lacking in ideas of what to present to the community? The link below is for you to waste no time in jumping on the moving train.
https://scorum.com/en-us/tabletennis/@pete/happy-moan-day-december-31st-2018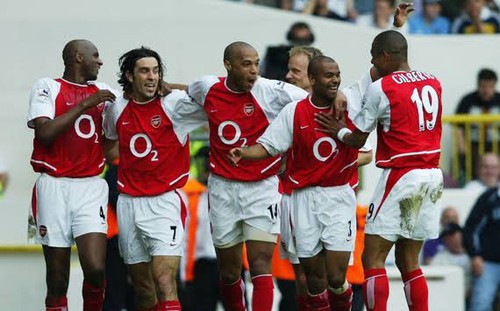 It beats my imagination to believe that Arsenal would go all the way from league contenders to league runners up and then to league representatives in the Uefa Europa league. It is true that football comes with its stages just like life, there are good times and bad times. However, this does not justify the perplexing steady decline of a team once tagged "The Invincibles" after going a complete season in the league without a loss. Even with the great Sir Alex Ferguson at the helm of affairs at Manchester United, Arsenal pulled off that outstanding performance and rode to glory earning them a golden special trophy.
But then, this was happening a shocking 14 years ago, you tend to wonder how a team can fall so low and continue on a low key. Were they bankrupt? Were they banned? Are they being cheated every season? No, Arsenal's poor decline today is down to poor or no planning at all.
Defence, Arsenal's major problem
Several analysis has been made and several conclusions has been arrived at, one coming from one of our very own on this platform ablaze, where he put down Arsenal's major problem in here

In my compilation of the current happenings in the English Premier League which you can also find here, and in so many arguments and discussions I engaged in with many, I have emphasized on the major problem Arsenal has been facing ever since, DEFENCE. Alex Ferguson, former Manchester United coach once said, Attack win you matches but defence win you trophies. I couldn't agree more as the more you lie in wait, protecting yourself from dangers of the night, the sun would definitely come up when it is time. In football, there is no doubt that attack is very essential, as there is a saying that "best defence is a good offence", how about you meet opponents with an offence scarier than yours? Jaw breaking battering becomes the story of the day.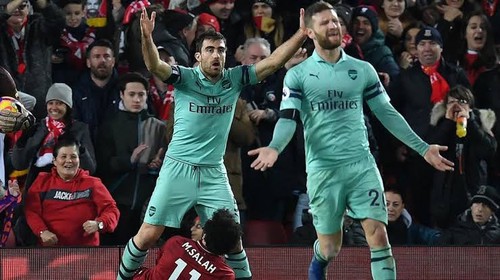 Just recently, Arsenal received a pitiful drubbing at the hands of Liverpool. Same Liverpool last won the league in 1990, 28 years ago. You wonder if Liverpool were in such decline, Arsenal would have beaten them cleanly, but no. This Liverpool have been closer to the title more than Arsenal has every since both teams last won it. Few years ago, bar a slip up as a result of a gung-ho approach, Liverpool most likely would have been title winners once again.
Today, Liverpool has strengthened their team, especially the defence as they knew how important that section of the pitch is for title aspiring teams. They look formidable and worthy to be called title contenders. After 20 matches, they are the only team to have not accrued a loss and they are atop the table. This is an example of a team wanting to lift a particular trophy. Arsenal on the other hand, has spent little out of their enormous budget on inexperienced defenders, so it has been since the days of former coach Arsene Wenger. For all the wonderful attacking styles and amazing diet adopting techniques for players, his major problem lies in the ability of his defenders to mess up on the big stage due to apparent inexperience.
They last years of glory both in the league and in Europe for Arsenal came about when they were harboring strong and gallant defenders in Sol Campbell, Kolo Toure, Ashley Cole and Martin Keown, They were a solid rock at the back and played a crucial part to their invincible title triumph. Ever since their retirement, Arsene Wenger has diverted to a more economical method of signing players. At a time, €15 million signing from Arsenal becomes a record signing for the team, whereas teams like Real Madrid are breaking the bank for top quality players no matter the price tag provided they repay the amount in trophies and in other deals.
Defenders signed by Wenger has been poor and inexperienced, prompting fans and pundits to request Arsenal fork out a huge sum in the coming transfer window for quality and experienced defenders and strengthen whatever position that needs strengthening.
Current manager, Unai Emery has been on the seat for not too long and it would be too harsh to call for his head on a spike for the sins of his fathers, everyone's hope is that he acknowledges Arsenal's problem and send out good scouts for a chance to strengthen his team and halt the incessant losing at the hands of top teams.
My advice to current Arsenal coach Emery is, a poor family planning leads to a broken home. This is his first season and the way he reacts to the transfer window should Arsenal finish below expectations will either call for patience or criticism. A sign that Arsenal is looking to strengthen their team by presenting the budget needed for signing players will in no doubt, put smiles on the faces of fans and Arsenal lovers.
THANKS FOR READING..