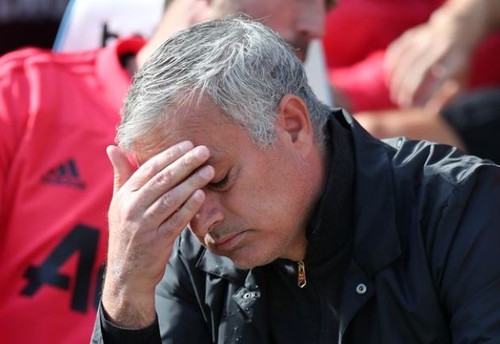 The world of men is so cruel to the extent you feel on top of the world today and find yourself below tomorrow.This is the case of Jose Mourinho and it has made the special one turned deserted one and a perfect epitome of from grace to grass.
This is my entry for the weekly Happy Moan-day contest organized by Pete.
It is one of the two contests he organizes weekly and they are of great help in so many ways. Check the link below for more information.
https://scorum.com/en-us/wintersports/@pete/happy-moan-day-december-24th-2018-christmas-eve-special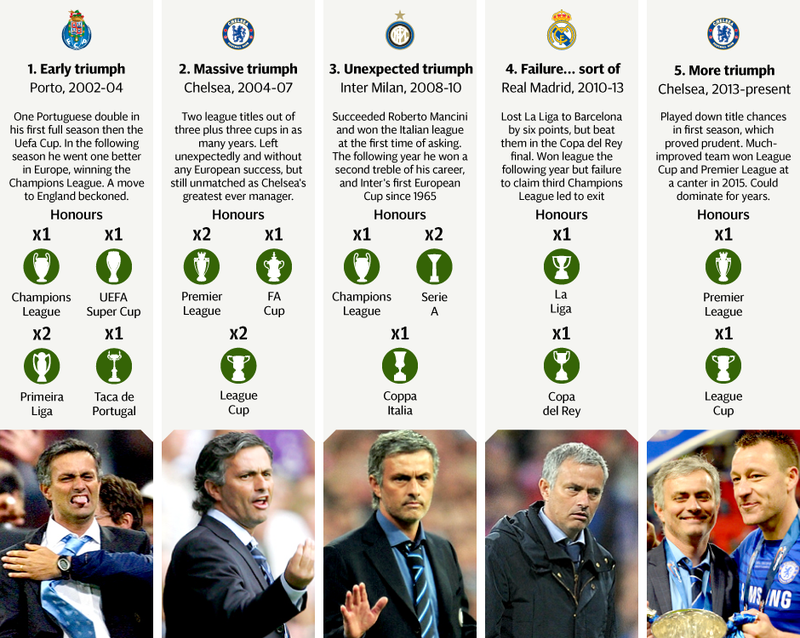 The great and popular Jose Mourinho we hear of today, just like every other great person, had a humble beginning.
From being assistant coach at Barcelona, to main coach of Benfica and then U.D Leiria, teams he did well at especially the latter, after taking them to their best ever position in the league. Next he jumped ship to Fc Porto, a ship that turned out to be a Ferrari to success in ship form.
Mourinho lifted the league trophy, the Portugal cup and Uefa cup in his first season. The next season saw him lift the most prestigious club football trophy, the Uefa Champions League.
That win saw him jump ship again, this time to a bigger one as Chelsea FC of England sought his services.
He continued the winning trend at Chelsea, winning the league trophy, an FA cup and a league cup in his first season. He won the league and the league trophy in his next season with the club and ended up leaving the team after a reported fallout with the owner.
These series of continuous wins saw him declare himself, "THE SPECIAL ONE". You can't give him a reason to ditch that title as it was well deserved. He comes to different leagues and immediately stamps his authority, lifting trophies and giving the managers of the reigning teams prior to his arrival, sleepless nights.
After leaving Chelsea, the Portuguese left for Inter Milan and in his first season with the club, he won the league title. This further polished his reputation as a top and experienced coach. His shinning Curriculum Vitae can be seen reflecting at every corner of the earth and his reputation preceded him.
In his second season with Inter Milan, he became the first coach to take the Italian team to their first treble. He won the league trophy, the coppa Italia and the Uefa Champions league. This was already making him seem like a god of football from the bench and next, he was able to secure a contract at the greatest club team in the world, Real Madrid.
Upon his arrival, Real were living under the shadow of Barcelona and in Europe competition, they exited at an early stage. The Catalans, under the canopy of Pep Guardiola were in great form and ruled not just Spain, but the world. He was tasked with bringing their league dominance to the end and winning them the Uefa Champions league since 2002.
His first match against Barcelona saw 5 unreplied goals conceived by his team. He picked the positives from the match and when next they met, they were not to replicate the same thrashing. In his first season, he lifted the Copa Del Rey at the expense of Barcelona. The next season saw him snatch the league title from them after amassing a record century points. After conquering Spain that year, he went on to declare himself the "ONLY ONE", explaining that the special one appears to be too belittling a title, considering his achievements ever since.
The next season saw him sacked after winning the Spanish super copa in the beginning of the season, taking them beyond the round of 16 stage in the Uefa Champions league, a stage they always left on subsequent seasons. He took them to three consecutive semifinals, won three trophies and left after failing to win a major trophy in his third season, alongside losing the faith and likeness of his players and as well, many at the club.
It saw him return to England and former team Chelsea. He continued his success there with a league trophy and league cup win in his first season and ended up getting sacked again the next season after failing to win a trophy and an apparent fallout with team players and many at the club.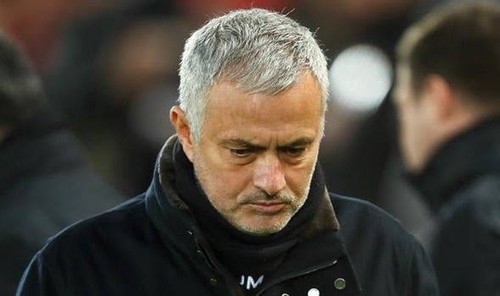 Next, England's most successful team, Manchester united secured his services. He won the Uefa Europa League and the community shield in his first season. He was dismissed midway through his third season after failing to win a single trophy the past season, series of poor result and another fallout with very important team players.
With 25 major trophies at his trophy hall, Jose is considered one of the best coaches to ever coach a football team and well deserving of the titles he gave himself but pitifully, considering his poor run of form in front of trophies, it looks like he has lost his magic wand and whatever it is that attracted trophies to him.
It all started at Real Madrid, his controversial personality that made him devise dirty tricks to get a win over playing beautiful football made him appear annoying in front of many. He brought disharmony in the Spanish national team as a result of clashes between fellow Spaniards at different club teams. This played a huge part in his fallout with his players and the lack of faith from them that made him left without winning a trophy. At Chelsea, he fell out with a major player and ended up getting dismissed without winning a trophy. His recent dismissal was at Manchester United and for two and half seasons, he couldn't lift a major trophy as he has always been doing. The falling out of favour with team players continued at Manchester United and it led to his dismissal after series of poor run of form.
Immediately he left Real Madrid, the next coach took the same players with just one or two changes and ended the long wait for an European trophy.
Today, Mourinho is left with no club to manage and a period to meditate. My advice to him is, Mourinho has to understand that if the centre cannot hold, every other thing falls apart. The media has made me believe his personality is too bad and is the major reason he is failing to win any trophy. He needs to reflect upon his successes and failures, point out his pitfalls and correct them if he is to get back to winning ways and gain back the favour of fans.
THANKS FOR READING..
Note: All images are Google sourced