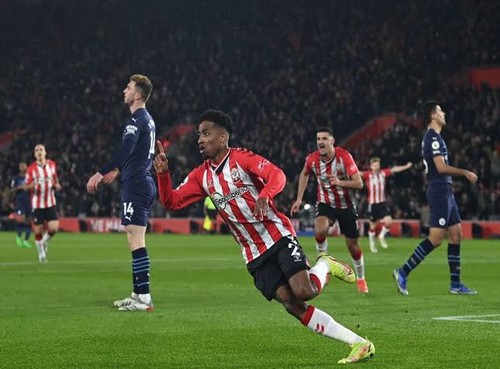 Who would have thought that the team to end Man City's terrifying performances of late would be a lowly rated team sitting in the second half of the table, but football is full of surprises isn't?
Manchester City players were nothing but a shadow of themselves in the first half of the encounter earlier today and almost lost the game. They did improve in the second half but needed a headed goal from defender Laporte to draw level and share the spoils between both teams.
Kudos to Southampton who proved strong and competitive to thwart Man City's renowned attacks towards their goal. They got ahead through a first half strike from right back Kyle Walker-Peters and almost won the match.
Manchester City have not lost an encounter since October 30th 2020 after they were beaten by Crystal Palace. Since then the citizens have won every team, big or small and established a 12 point lead over 2nd placed Liverpool; although the Reds have two outstanding games.
City look set to retain their league crown as it is known that any gap Guardiola's team places ahead of you, it is difficult to cover. Other teams are undoubtedly waiting for a miracle.