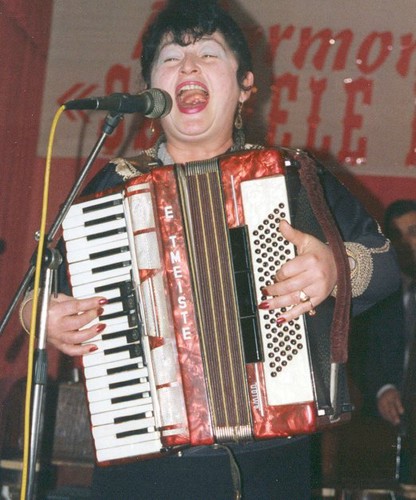 If in a far off dystopian future managers are selected through some sort of populist X Factor style audition process the buildup to this game could serve as a perfect template for Cowell's crones to work from. Fortunately, once the tiresome hype laden preamble had fizzled out like Gareth Gates' career, we were treated to a frenetic and at times end-to-end spectacle of the type commonly referred to in football's self interested lexicon as a "great advert for the Premier league".

As Gary Neville highlighted during commentary, Spurs were Liverpooled by Utd. The Firminho-ification of Lingard, provided Utd with a means to disrupt Spurs' fluency in midfield without sacrificing attacking impetus. Martial and Rashford, meanwhile, were tasked with exploiting the half spaces between Spurs' centre halves and their notional fullbacks. Ultimately of course it transpired that this was the channel through which Utd landed the killer blow. Given that, I wonder whether Pochettino should, in the interim since the Liverpool game, have a devised a contingency plan to counteract any attempt by other sides to imitate Klopp's tactical blueprint. Counter to that, perhaps he himself would point to how his half time switch to 4-2-3-1 largely restricted Utd's ambition thereafter, or to how Sissoko's average position, suggested his role was to act as Trippier's defensive nanny, or to the fact that I probably would never have mentioned it if his players had had a quick pre-match whip around for a pair of collective shooting boots.

What is indisputable is that Spurs have now lost to Utd, City, and Liverpool at home. Despite some improvement in matches against other members of the big 6, victories against Chelsea and Mourinho's Utd spring to mind, there remains an underlying brittleness within this Spurs side which is too often exposed by other elite clubs. If Pochettino is indeed auditioning for the Utd role it's this inability to take the next step, in addition to the attendant lack of silverware, that remains as the biggest question mark over his suitability.

Under Mourinho Utd had regressed into the footballing equivalent of the federal shutdown in the US. While, the unemployed one had become ideologically fixated with building walls, his players preferred a more progressive stance best encapsulated by Pogba's (in)famous cry for help of "attack, attack, attack" (which is where this analogy falls apart). Inevitably, the end product of the standoff was a profound stagnation, which risked Utd falling irretrievably behind in the race for hegemony to the "BRIC" powers of Man City, Chelsea, and Liverpool. Although still far too early into his reign as caretaker manager to make sweeping statements, it is undeniable that by returning to the fundamentals of Utd's heritage that Solskjaer has revivified the club. In this sense the Norwegian undoubtedly benefited from a benign bedding-in period which allowed him to reanimate the players and instill a sense of adventure, flair, and, dare I say it, fun in their play. The Wembley "managerial audition" however marked a next step and was the first opportunity for the club legend to really flex his tactical muscles. It is to his credit that during the first half you would have to say that he won the mental chess match.
The second half was a very different story. After an early period of to and fro, Pochettino's tactical riposte took hold and Utd retreated into a formless swarm which was unable to exert any control whatsoever over the flow of the game. Moreover, contrary to expectation it wasn't Spurs, despite their midweek exertions, who, other than the unfortunate Sissoko, were quickest to fatigue, but rather Utd, who in the weary movement of their limbs were scarcely distinguishable from octogenarian grannies struggling through an aqua aerobics class. Personally, I wonder to what degree this slump into heavy legged immobility was a physiological relic of Mourinho's tactical authoritarianism. Utd were routinely outrun by opposition during the Portuguese's tenure and may still be adjusting to a more dynamic approach. Indeed, it is worth noting here that during commentary Utd's week-long jolly to Dubai was described as a "mini pre-season" so perhaps Solskjaer also shares similar concerns.

He should also be concerned by the fact that once any semblance of control slipped away it disappeared over the rainbow to join Cristian Eriksen in a playmaker's land of Oz. To my mind there was no discernible plan B, or at least no functioning one. Indeed, long stretches of the second half were little more than a rehash of the Mourinho doctrine of hoof it long to Lukaku. Incidentally, while so many have prospered under the new regime, Lukaku's form, a couple of recent goals notwithstanding, continues to flatline. In the headlong rush to praise Solskjaer it can't be simply ignored that the second half was far from a Catenaccio masterclass in game management and that ultimately the result owed as much to Spurs' profligacy as to any other single factor.

Often times such results are bracketed as "lucky" but by making that assertion one risks falling into the trap of conflating poor finishing with bad luck. In reality it was a consequence of shortfalls in composure and technique - and a world class goalkeeper - that prevented Spurs for taking the spoils.
David de Gea may not perfectly exemplify the full scope of skills demanded in modern goalkeeping , but in terms of the age old art of shot stopping he remains the best in the Premier League. Whereas, when confronted with 1 on 1 situations, lesser keepers devolve into a sprawling mass of anxious limbs, David de Gea, in remaining coolly unperturbed and an almost statuesque presence, engages in the thrillingly psychological gambit of effectively playing chicken. The onus is placed on the attacker to make a conscious decision rather than to simply rely on instinct. Hence, De Gea's actions, by dislocating the act from the comfort of the subconscious to the anxiety riddled seat of self awareness, almost inverts the perceived odds in such situations. The attacker develops a fixation not dissimilar to that which afflicted Frasier during an episode of the popular 90's sitcom in which he was learning to ride a bike. The titular character became so focused on avoiding a certain tree that he would inevitably crash into said tree time and time again. Suffice to say, for opposing players de Gea is that tree.
Another facet of the Spaniard's goalkeeping arsenal on display was his ability to "sniff out danger". The save from Alderweireld was made to look semi-routine by the lightning quick footwork that preceded it. Similarly, watch as de Gea's attention shifts from Llorente's cross to Harry Kane's desperate lunge, his focus remaining fixed throughout on the point of greatest danger. Incidentally, It was this latter technique that enabled his extraordinary save from Sergio Aguero during last season's derby clash at the Etihad.
Elsewhere, Lindelof continues to mature into a muscular and ever more composed centre half. His improvement was counterbalanced by Phil Jones' "Phil Jonesness" which resulted in a performance which somehow contrived to combine all the grace of an elephant playing hopscotch with the positional nous of a swallow wintering in Norway. Moreover, collectively, their rather surprising vulnerability at corners remains very much apparent.

Deficiencies in Spurs' squad depth were once again emphasised. The lack of summer investment, a Daniel Levy shaped elephant which had escaped the room to go hoofing around the stadium with Fenando Llorente on its back. This raises a very pertinent question for all Spurs fans; If Pochettino were to look through an Emirate's shaped crystal ball to a seemingly never ending future of under investment would his commitment to the club be overridden by his competitive instincts?

More immediately, barring localised outbreaks of Ebola in Liverpool and Manchester, the result all but signals an end to whatever farfetched title aspirations Spurs still retained. With fans' hope slipping away, with the club lumbered with a food mountain sized debt and with those around them only likely to strengthen further, the austere aggregate is that we may have already seen the best of this Spurs side.

Overall, the match could be summarised in somewhat paradoxical terms; a tactical draw, wherein the weight of chances favoured Spurs, but the victory was Utd's. Such is football.