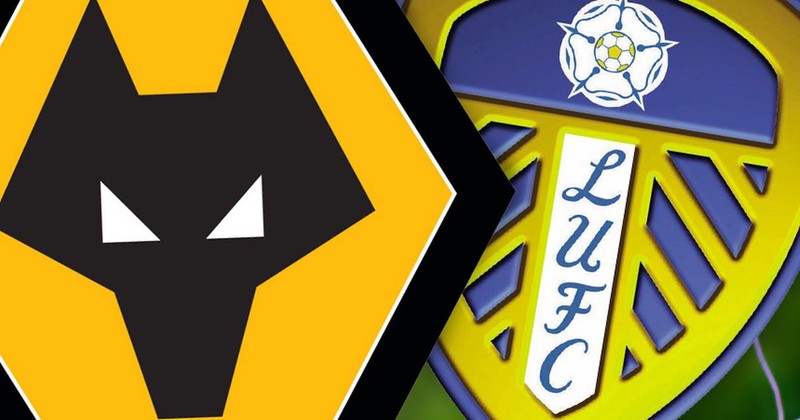 After some exciting weekday games in both the UEFA Champions League and UEFA Europa League, we are back to the English Premier League which kickstarts Matchday 25 today with the game between Wolverhampton Wanderers and Leeds United.
What makes today's game more interesting is that Leeds United are just 2 points ahead of Wolves in the EPL standing and a win for the latter could see them leapfrog the former, not forgetting that the former also have an important outstanding game against Southampton next week Tuesday.
With the above fact laid out, let's move to the analysis of this game, shall we?
WOLVERHAMPTON WANDERERS:
1) Although Ralph Hasenhutti's men might not be in the best of form this season compared to Leeds United, the former's better performance in their last 8 games in all competitions which includes 3 wins, 2 draws, and 3 losses, in contrast to the latter's 3 wins and 5 losses should give them some huge boost going into this game.
2) Another stat that favors Wolves getting a win in this game is their impressive "head to head" dominance over the Peacocks in the last 8 games between both sides in which Wolves won 5 and lost 3 of these games. What's more to this stat is the fact that Wolves are currently on a 4 consecutive matches winning streak over the Peacocks, and how easier can they make it 5, if not on their own(Wolves) turf.
LEEDS UNITED:
From the look of things following the stats listed above, it seems Marcelo Beilsa's side are destined for defeat in this game, but I will love us not to be too confident about this taking into cognizance how fearless this newly promoted side have been in just their first season.
1 thing I am certain of is that Wolves won't be having it all thejr way even if they get all 3 points.
A draw is also a likable outcome which will very much favor the Peacocks, although the tendency of this game ending in 1 is very slim if we look at the history between these 2 sides in their last 8 games.
Let me get your takes and opinions as regards this game via the comment section below, I will definitely be looking forward to having them.
Much love from your amiable Football Analyst and Writer, IbkDaGreat.