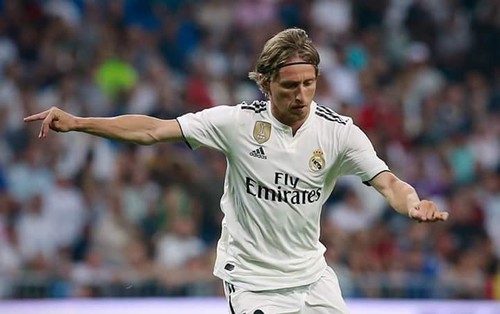 This is the loud chants coming from the stands at the Bernabeu in the game against Fc Barcelona Boss 'As Roma'.
It was really an exciting match to start with, we did play some interesting and beautiful football from the very first minutes of the game losing some clear cut chances and the only complaint today was that the match should've been killed off early in the first half itself.. Very wasteful in front of goal. Certainly something to look into ahead of the tougher fixtures where so many chances aren't available. Brilliant performance otherwise! but at the end it was a much deserving result. Luka Modric on the hand as not really be in much form and its shown in his previous matches and I guess that was why our tactical genius coach Julen Lopetugui benched him from the starts, Modric himself admits to not been at 100% match fits after the impressive world cup he had with his national team
MODRIC ON HIS PERFORMANCE AND GETTING BACK TO SHAPE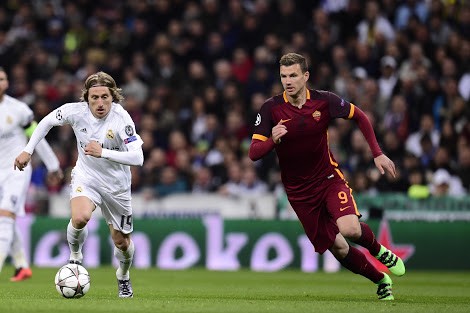 "Very happy with our performance as a team and for the win," he said after the Roma game.
"It was a very complete performance, we have created many chances and could have scored more than three goals.
"I was mentally and physically fatigued after the World Cup, but I'm feeling better every day and I hope to keep playing how I have done tonight."
MODRIC ON HEARING THE CHANTS
"I'm proud that the fans and fellow players have voted for me, but, I'm not thinking about it Ballon d'Or too much, the most important thing is the team.
"If I win it, very good, I will be very happy, but if not life goes on."
What say you guys, Did Luka Modric deserves this years Balloon d Or ?