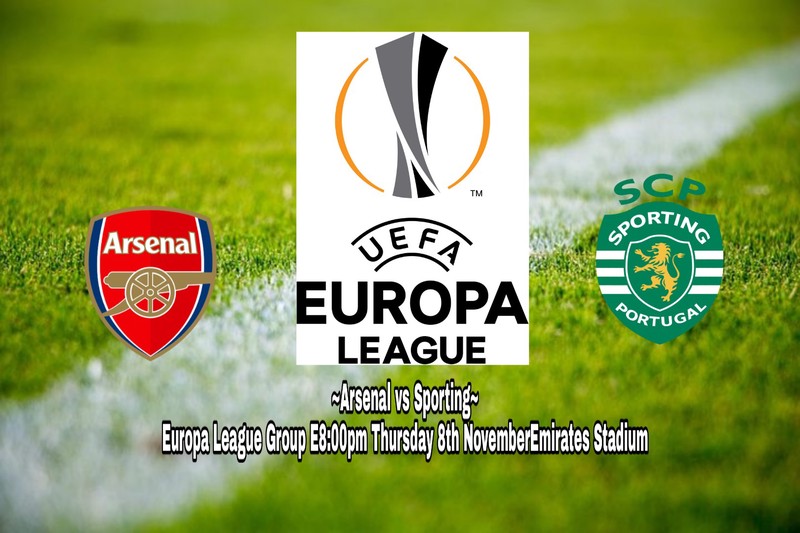 On Matchday 4 of the European League, Arsenal will host Sprorting Lisbon at the Emirates stadium. This match will host matches that will pass Arsenal to the next match. On the previous matchday that took place at the sporting home of Lisbon, Arsenal managed to break through Lisbon's goal through Danny Welbeck's shot.
So far, Arsenal are still leading the top of the European League Group E standings after winning three previous matches. While Lisbon sporting is in second place with good points. And Vorskla Poltava followed with 3 points and finally Qarabag without points.
If Arsenal can beat Sporting Lisbon at the Emirates stadium later, Arsenal will make sure they can go to the last 32. Even their draw score is expected to qualify, provided Vorskla Poltava lost to Qarabag in another match.
The match that took place at home to Arsenal is certainly very beneficial for the Gunners. But it seems the Gunners should be careful. You can't underestimate Lisbon. Because there are some Lisbon players who need to be wary of the Gunners. Like Nani and Jovane Cabral.
So far, Nani has managed to carve out two goals and two assists in his last four matches in all competitions with Lisbon. Di is a former Manchester United player. While Cabral is the top score player in the European League from his two goals since this season.
Sporting Lisbon have a strong squad, but the Gunners are also an unbeaten team in their last 14 matches. They certainly have the motivation to continue collecting victory in order to get to the next round.
Head to Head and Arsenal vs Sporting Lisbon Prediction
Although they have never been met before in many matches. But the last meeting in the team's second match, Arsenal was only a 1-0 win over Sporting Lisbon. The score is proof that Sporting Lisbon should not be underestimated. Maybe the match will change things by Nani and friends.
Arsenal's last five matches in all competitions Arsenal won three wins, including when they met Leicester 3-1, Sporting Lisbon 0-1 and Blackpool 2-1. While there were two draws, when they met Crystal Place 2-2 and their rivals in England 1-1.
While in the last five games of sporting Lisbon in all competitions, only managed to win three times, including, winning against Loures 1-2, winning when meeting Santa Clara 2-1, and the last win when meeting Boavista 3-0. Losing three times in the last five matches, including when they met Arsenal 0-1, and lost to Estoril 2-1.
From the analysis that we have found, we conclude. This is a fierce match that might score very thin. Both teams have the same strong squad and have some great players, at Arsenal there is Mesut Ozil and at Sprorting Lisbon there is Nani a former Manchester United player. My score prediction will be Arsenal 1-0 Sporting Lisbon. What do you think?