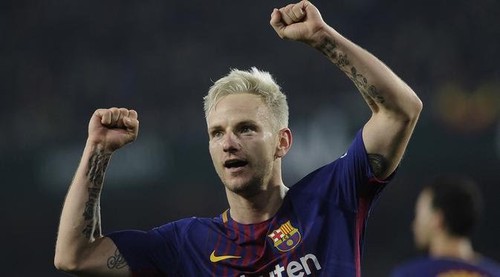 Inter Milan are rumored to have greater opportunities to bring Ivan Rakitic to Inter Milan next summer. Rakitik is the idol of the coach, Ernesto Valverde. Currently he is still under contract with Barcelona until the upcoming 2021.
The news has long been broadcast in Italian media. But Ivan Rakitic himself admitted that he would stay at the Champ Nou until the end of his career. but the latest news Ivan Rakitic has given a signal that he will be ready to be beautiful with Inter Milan.
As reported by Gazetta Hello Sport, they call it Barca and Inter have prepared funds of 40 million euros to recruit Rakitic from Barcelona.
Initially Inter secretly sent Beppe Marotta and Piero Ausilio to Barcelona. They then tied a bid of 35 million euros.
Inter insisted on wanting to be paid 45 million euros. But in the end an agreement took place, after a long compromise, finally Inter received 40 million euros.
Mendua from Italy called it. They agreed to recruit Ivan Rakitic because of the good quality. Besides that they also need players who are able to become leaders in midfield.
Reportedly, the Inter Milan party will prepare a minimum three-year contract for the Croatian player.