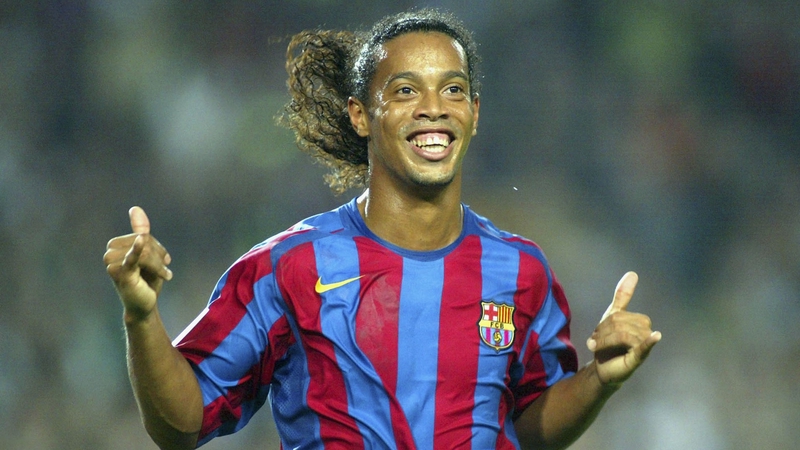 Hate and love are the opposite. In Indonesian, missing is a very unintelligent thing. Even though love is the opposite, it's very smart.

Combining these two things is of course a difficult thing, salma simply by mixing water and oil. Even if forced, it must depart from the deepest heart. A simple example, we can see how Ronaldinho plays.
Ronaldinho was born in Porto Alegre on March 21, 1980. His father, Joao de Assis Moreira was a port worker, and his mother Dona Miguelina Eloi Assis dos Santos was just a former salesman who tried to learn to be a nurse.
Ronaldinho's talent for playing football can be said to be a memory derivative. Joao, as a port worker, is also a soccer player on the Cruzeiro Ezporte Clube team (not Cruzeiro who are now in Serie A Brasiliero, you know).
In the 8th year, when his father died, Ronaldinho's ball ability began to appear. Ronaldinho's call also began to be given, because he was the smallest in time.
His passion for playing futsal and beach soccer made Ronaldinho's skills honed. Until finally, in 13 years, Ronaldinho shocked the world.
In the match against local teams, Ronaldinho, who made Gremio's junior team, helped his team win 23-0. In addition to the striking scores, all the goals were bought by him.
Since then, Ronaldinho's name has been mentioned. After growing up with Gremio, he decided to move to Europe in 2001.
Failed to England, and started with PSG
Ronaldinho's talent began to crush Europe's top team. One of them is Arsenal, a giant Premier League that gives birth to great talents. The Gunners were intensifying Ronaldinho since 2000. But he was a barrier to Ronaldinho's career in England.
"Itu adalah aturan yang saya tidak suka dan itulah mengapa saya pikir kita harus memiliki sistem kuota (pemain asing)," Arsene Wenger mengeluhkan kondisi seperti dilansir The Sun.
It was Paris Saint-Germain who finally found Ronaldinho. With a price transfer of up to 5 million euros, Ronaldinho was in the European team for the first time in Paris. Two seasons there, Ronaldinho then moved to Barcelona.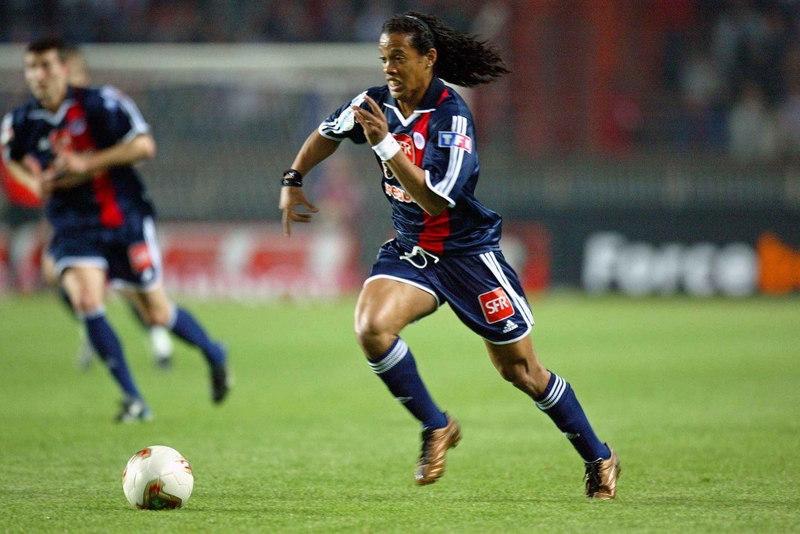 With Barcelona, ​​Ronaldinho is not just a star. He changed the face of the Catalan giant's game, for example the then president, Joan Laporta.
"Everything changed for Barcelona. It was our goal to make Barcelona different, to increase the challenge to Galacticos (Real Madrid) and do it very young to change the story. I never worried," Laporta said in the speech of the Star's Arrival.
Sure enough, Ronaldinho gave something different for Barcelona. His threat was threatened for Barcelona, ​​not only more hated by his opponents, but also secretly admired.
In 2005, a historic match took place at the Santiago Bernabeu, home of Madrid. Ronaldinho, who was so burned, tore Iker Casillas nets twice through solo action. Barca won 3-0 and of course the home fans were perfectly upset.
But Madridista cannot give admiration to Ronaldinho's talent. The whole stadium gave a standing ovation to Ronaldinho because the game was so entertaining.
"I will not forget that because it is very rare for footballers to get applause in this way from opponents," Ronaldinho recalled.
Blessed with natural talent, Ronaldinho released football must be played happily. His complex smile smacking opponents, obviously made other fans annoyed. But isn't that fun to watch?
Moreover Ronaldinho is also not physically capable. the impression is mediocre and has a smile that seems ridiculous.
There is an interesting story about Madrid not interested in Ronaldinho. As reported by the Guardian, Ronaldinho's ugly face made his image considered bad and demolished the Los Blancos brand as an elite team. That is the reason Madrid brought in David Beckham from Manchester United, which is clearly cooler.
In the end, Madrid made a big mistake by not recruiting Ronaldinho. The player who was hated because of his smile, was punished to make the Santiago Bernabeu public fall in love with his game.
After Barcelona, ​​Ronaldinho moved to Milan and became a contributor to the Serie A title. Then he spent his career in Brazil with several clubs such as Flamengo, Atletico Mineiro, Queretaro, and Fluminense. Until the time he decided to retire.
During a career, Ronaldinho became a complete player. He won the World Cup with Brazil in 2002, the Champions League with Barcelona, won the Ballon d'Or, Serie A with Milan and the Copa Libertadores at Atletico Mineiro.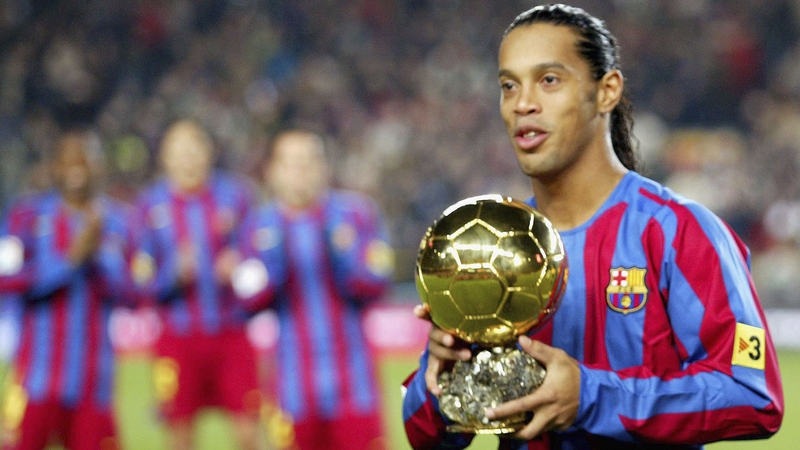 Ronaldinho is an example of how happiness can be witnessed through football. Now after retirement, his distinctive smile will be remembered along with how he played the round skin with excitement. It's hard to hide Ronaldinho. Even Casillas whose goal was repeatedly broken into, the farewell greeting was so precise when Ronaldinho decided to retire.
"Saya harus menderita, tetapi sebagai pemain sepak bola, Anda juga menikmati diri sendiri. Itu bagus @ 10 Ronaldinho," kata Casillas di Twitter.
In the end, we can learn a lot from Ronaldinho. From him, we can be as passionate as someone's, but he says that love is the last thing that is not shown to others.
Ronaldinho's career and achievements
Ronaldinho is not an ordinary soccer player who can only do ordinary control and ordinary passing, but more than that Ronaldinho is a true artist in the world of football, he is able to produce various amazing ball control techniques. Make the opposing player deceived and powerless by the great actions he shows.
On the other hand Ronaldinho is known for being a smiling person, and many fans are so fanatical about the legend, honestly I myself as a blog writer really fan with Ronaldinho, his skills and attitudes on the field are my favorite.
Personal information
Full name: Ronaldo de Assís Moreira
Date of birth: March 21, 1980
Place of birth: Porto Alegre, Brazil
Height: 1.81 m (5 feet 11 inches)
Position: Attacking midfielder, attacker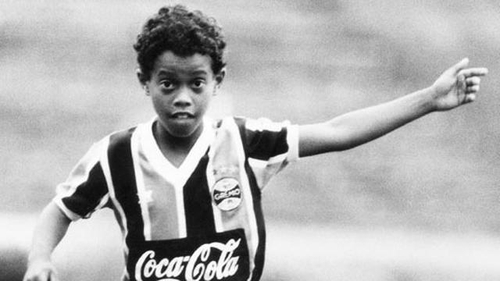 Club information
Current club: Flamengo
Junior career
1997-1998 Gremio
Senior career
Team Year Performance (Goals)
1998-2001 Gremio 35 (14)
2001-2003 PSG 55 (17)
2003-2008 FC Barcelona 207 (94)
2008-2011 AC Milan
2011- Flamengo
Brazilian Career Team
Copa América (1): 1999
FIFA World Cup (1): 2002
FIFA Confederations Cup (1x): 2005
Superclásico de las Americas (1x): 2011
Men's Pre-Olympic Tournament CONMEBOL (1x): 1999
Olympic Bronze Medal (1x): 2008
South American U-17 Football Championship (1x): 1997
FIFA U-17 World Championship (1): 1997
FIFA Confederations Cup Golden Ball: 1999
FIFA Confederations Cup Golden Shoes: 1999
Top Scorer Championship, Rio Grande do Sul: 1999
CONMEBOL Men's Pre-Olympic and Top-Match Tournaments: 2000
World Cup Team, FIFA All-Star: 2002
FIFA 100
Don Balon Award (2x): 2003-2004, 2005-2006
Player of the Ibero-American La Liga This Year (1x): 2004
FIFA World Player of the Year (2x): 2004, 2005
Ballon d'Or (1x): 2005
FIFPro World Player of the Year (2x): 2005, 2006
UEFA Best Club Forward (1x): 2004-2005
UEFA Club Player of the Year (1x): 2005-2006
UEFA Team of the Year (3x): 2003-2004, 2004-2005, 2005-2006
FIFPro World XI (3x): 2004-2005, 2005-2006, 2006-2007
Golden Foot (1x): 2009
Bola de Ouro (1x): 2012
Ronaldinho has made many achievements in his football career, he has appeared in various media as a figure recognized throughout the world as the great legend of the world of football.