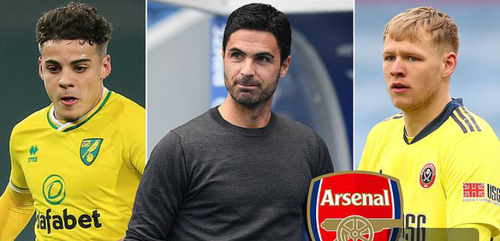 After enduring quite a disastrous season, English Top-flight Arsenal FC has its eyes on bolstering its squad this summer.
Over the past two seasons, the Arsenal board has proven to be extremely district with their transfer spending. However, it looks like that could change this summer.
Done deals for the Gunners
Currently, the Gunners have announced Nuno Tavares as their only signing this summer.
The Portuguese international made a move to the Emirates, for a fee reported to be around 7 million euros.
Players currently on Arsenal's radar
Asides from the completion of the Nuno Tavares deal, reports in England have it that Arsenal has their eyes on adding a few more names to the squad.
Among the listed players are Wattford's Ruben Neves and Norwich's Max Aarons.
More to that, announcements have it that Mikel Arteta would be open to signing a second-choice goal-keeper to give Brad Leno some form of competition.
Before this time, the Argentine Emiliano Martinez came in between the sticks whenever Leno was unavailable or rested.
However, ever since his move away from the Emirates, the Gunners have lacked a quality backup goal-keeper. In line with that, Mikel Arteta would be looking to make an addition to that department.
Players who could make their exit
The Gunners not only have their eyes on potential signatures, but they would also be looking to replace players who could leave as well.
One long-serving player who could leave this summer is Hector Bellerin. The Spaniard was a force to be reckoned with during his early days at Arsenal. Nonetheless, as time went by, the right-back has become a far cry from what he used to be.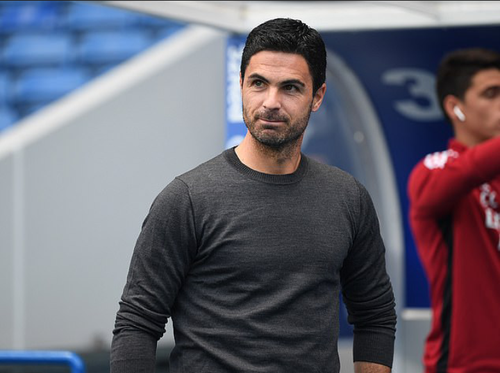 In line with that, he could be on the list for those making their exit in search of greener pastures this summer.
Conclusion
Without a doubt, this summer has all the ingredients to be a busy one for the Gunners.
However, fans and supporters alike can only hope that Arsenal makes the right buys in other to be back in Champions League contention next season.
Article Writer ✏️ Ordu Daniel