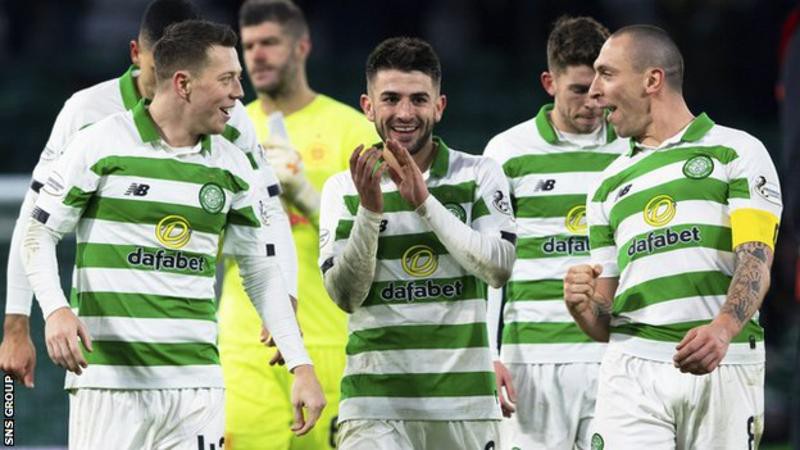 Celtic manager Neil Lennon may play down his side's chance of a ninth(9th) successive Scottish Premiership title all he wants, he can fool nobody, the results are there for all to see. Rangers can't keep up and is gradually giving up in the title chase.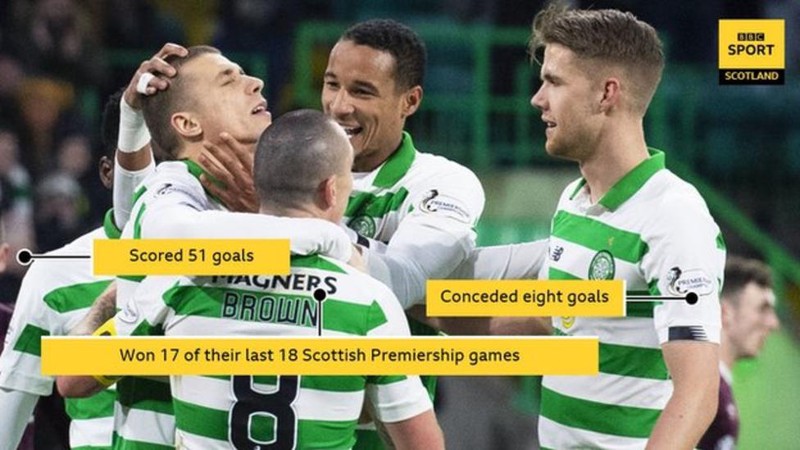 Celtic latest 5 nil thrashing of Hearts on Wednesday night highlights the hallmark of a champion, with goals coming thick and fast, cutting across the entire team, forwards and defenders alike and the bench coming on to stake claim to starting the next game, a show of Celtic's superior strength in depth, it's hard to see Celtic falters in the run-in to the title for the often time.
Neil Lennon said the team is taking nothing for granted, concentrating on every remaining game one(1) at a time, rightly said coach! That's what Celtic do for a living, at the least for the past 8 seasons.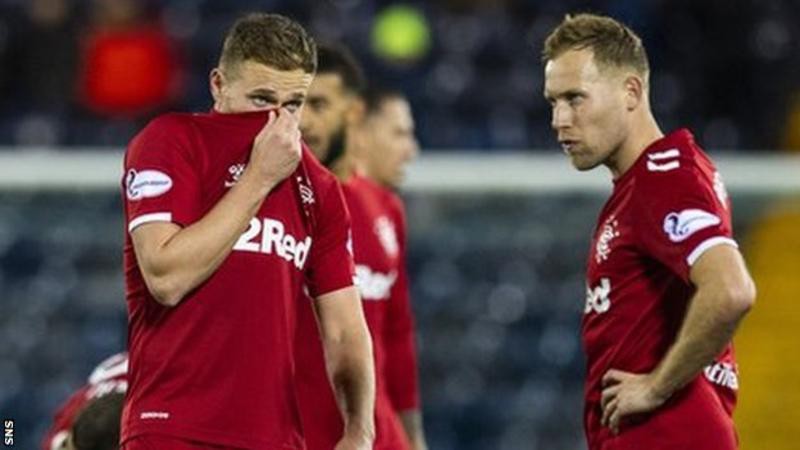 The immediate loser in Celtic's run of form is Rangers and if Rangers dipping form doesn't stop, there would be little or nothing to stop Celtic's 9th title. They(Rangers) lost more ground on their perennial rival on Wednesday night with a 1-2 loss at Kilmarnock, their 2nd loss in 5-league games.
Just about 2 months ago, Rangers came up with an important Old Firm Derby win, a win that got pundit excited and talking, most of which thought it might be Rangers' best chance of usurping Celtic as league champion. However, fast forward to six(6) weeks after Scottish Premiership winter break and Rangers had dropped 8 points from a possible 15 (2 away losses and a home draw), and suddenly all the fuss about a 1st league title in more than a decade is gradually fading away.

Rangers manager Steven Gerrard in his post-match comments says his team never handled the pressure like a team that is fighting for the title and he claimed the responsibility for it. Such comment summed up how demoralized Gerrard's Rangers is at the moment. They have a game at hand though, however, a win can only cut Celtic's lead to 7 points which is still an uphill gap to close judging by Rangers dipping form.
If there is a slim chance of Rangers closing down on Celtic, it will be the 2 remaining Old Firm Derbies. Rangers need to win those 2 matches to breathe down on Celtic's neck.
Thank you all.