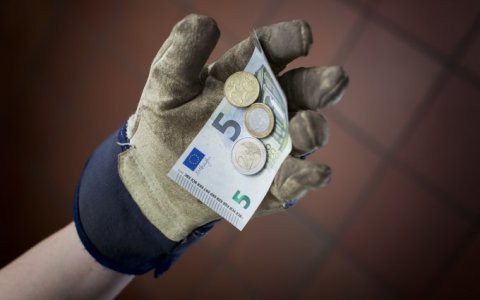 I just could not stop imagining what the reaction of football fans across England and Europe could have been or what the media could have made out of such news as; Chelsea owner, Roman Abramovic has decided with his management to place coaches and players of the club on half wages for losing 6-0 to Manchester City or for losing at Stamford Bridge against Manchester United in the FA Cup. It certainly would have been some headliner for days.

Such is the news that emerged out of Jos, Plateau state, Nigeria. Plateau United, a Jos based Nigerian Professional Football League(NPFL) Club, Lost 0-1 at home to her league counterpart, Kada City FC of Kaduna in a league matchday 10 on Wednesday 20th, last week, and in the wake of the loss, the management of Plateau United decided to place the coaches and players of the club on half wages until they improve on their poor showings of late. Hilarious? Good management? or pure cruelty.
It is the weekly Happy Moanday contest by @pete, if you are lost or struggling with your blog, this is a place for you too
PLATEAU UNITED: Playing in the NPFL, having gained promotion into the nations 1st tier football division, Plateau United won the league in 2017, just her 2nd season in the 1st division, peeping the likes of Enyimba FC, Kano Pillars, Enugu Rangers amongst the league giants to the title, and thus, became the 1st club from Jos, Plateau state, to win the league title since the defunct Mighty Jets, 1972, 45 years ago. A surprising feat that can be likened to English Premier League Leicester Citys fairy-tale title-winning run in 2015.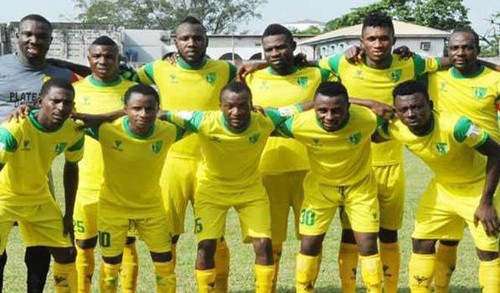 Plateau United impressive home run is dated back to 3 years ago, a remarkable home dynasty that helped won the league title, and rightly so, to win a league title in any country across the world, home wins are crucial and must(fair manner though).<br>
KADA CITY FC: Little is known of the newly formed Kada City FC, they are a Kaduna state based club, and were initially private-own club, but have been handed over to the government. They also play in NPFL Group B alongside big guns such as Kano Pillars, Heartland FC, Plateau United and 8 other clubs in a group of 12.
Placed just one place behind Plateau United in 10th position on NPFL Group B table, Kada City FC are not having a splendid season either, they have only managed 1 win and a draw in their last 5 matches, a defeat to Plateau would have put them in the relegation waters and probably put them in fiercer punishment than Plateau United's.
Plateau United started the season on the back foot, playing a goalless draw at home stadium, New Jos Stadium, against Ifeanyi Ubah FC, and to compound their woes, they were slammed with a 3-match-home ban for breaching the NPFL rules, after crowd violence marred their home draw. The home banishment certainly scuppered Plateau United's title charge, with a not too admirable run of results, just 1 win and 3 draws in 5 matches.
It was plateau United 1st match at the New Jos Stadium since banishment, it was supposed to be a homecoming victory for them, they huff and puff in front of Kada City FC goal, but could not find a breakthrough, a couple of poor and wayward shots from Plateau United's nervous legs, they were made to pay in the 82nd minute, when Kada Citys Sadiq Suleiman scored from an Ozor Philips intelligent assist, to cause a major upset in matchday 10 of the NPFL, Plateau United homecoming match ended in defeat.
Showing his displeasure to the team, the General Manager of the club, Pius Henwan inform the team of the managements position,
Half wages until the team's results improve
not only that, the management further invoke a No Work, No Pay rule on both coaches and players. Tough management huh!
I am not sure if such management decision is the right one or if it is acceptable, but one thing is clear, the team has to improve on performances and results.
So, lads, if your boss does not want to pay you in full, force his hands, but how? In this case, you have to improve the results on the pitch, you have it in you, you are the defending champion, a wise man once said;
The biggest room in the world is the room for improvement - Helmut Schmidt
To Plateau United management, I think your decision may be counterproductive to the results you are hoping for, the team needs motivation, not discouragement, remember;
Paying good wages is not charity at all, it is the best kind of business - Henry Ford.
My question is this, what do sportsmen get paid for? The results or the efforts put in?
ps: other image source
Thank you for being part of the weekly happy Moanday contest by @pete.